Technical Assistance
Only time will tell
the value of your choices
Our target:
100% uptime of your system.
Machine reliability, operator competence, constant maintenance,
reactive service are the fundamental elements to guarantee this condition.
Interventions with machine stops
solved within 48 hours

Customer satisfaction index
recorded in the last 12 months

We're where you need us, when you need us.
BLMportal
Your production in one click
Make quick and effective decisions. Connect to check the status of your production anywhere, anytime.
Eliminate the unexpected. Get all the information you need instantly about your machines, active services, maintenance activities, software and available updates.
Get the most out of your team. Manage your team optimally, organize training and establish the right access level for each person.
Open a support ticket with a click. we already have all the information we need to give you effective and responsive support.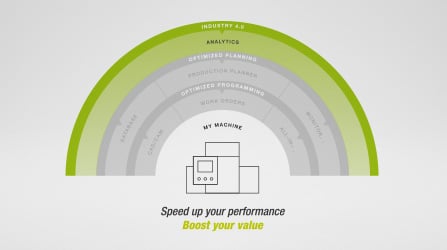 BLManalytics
Solid support for your decisions
Performance analysis services your decisions BLManalytics provides a useful range of information needed to maximize production efficiency and reduce maintenance costs and downtime.
Your request is immediately turned into a ticket. This avoids long waits on the phone and ensures you get top priority if your machine has stopped.
Your request will be taken care of in a maximum of 20 minutes.
To speed up the whole process:
Keep your system number at hand.
Provide as much information as possible to identify and pinpoint the problem.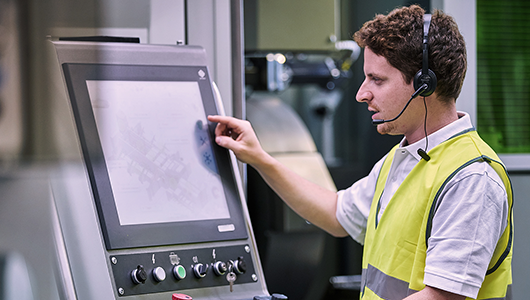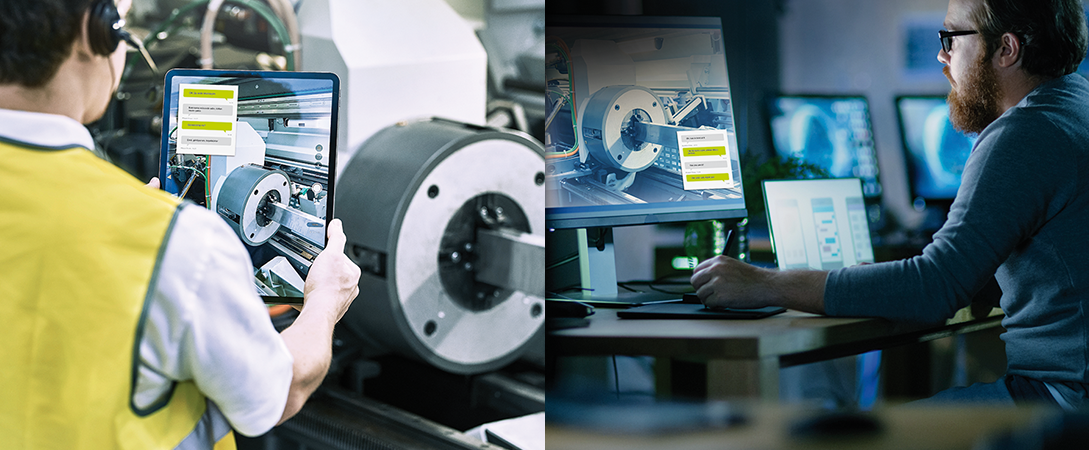 BLM GROUP remote support.
Nearby, smart and convenient.
Remote support allows our experts to intervene remotely and in real-time, if needed, to diagnose problems accurately and find a quick and effective solution.
Remotely solved service cases
Machines supported in remote mode

the future of remote support is already here
Active Eye is the app for the augmented reality assistance that you can use on your smartphone or tablet. You can chat in any language thanks to the automatic translation, share videos, photos and the screen in real-time so we can show you the points of intervention.It will be just as being there with you.
Download the app from: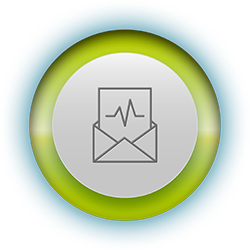 Using this function, just press the "Help" button and the machine will send all the necessary information for a quick diagnosis to the service centre nearest to you.
You don't know the issue?
Don't worry, your machine will tell us.

Tool Designer.
Get the bending equipment you need online. Once you have created your part on VGP3D, just connect to the online Tool Designer service and the system will create for you the design drawings of the equipment that you can download in STEP or PDF formats.
With Tool Room you can also check the availability of tools on stock and monitor wear conditions.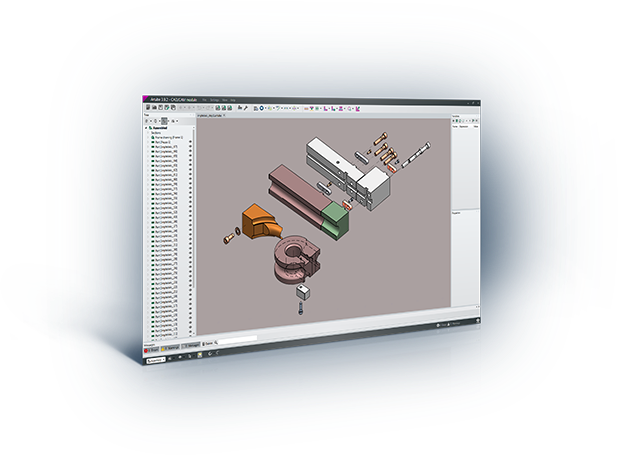 Reduce downtime.
Maximises your system productivity. Plan maintenance according to your production needs. Maintain the value of your system over time.
These are the objectives we help you to achieve with our assistance contracts. You can choose from existing plans or create one specifically for your needs.