Large steel structures are

created

here

.

Round tubes, squares,
rectangles special sections,
open profiles.
Tubes and sections up to
in weight
Tube machining
mm in diameter
The advantages of laser cutting on large diameters and thick materials.
You benefit from considerably lower cost per part and improved part quality compared to other technologies (plasma, oxyfuel). The machining precision is always in line with the required tolerances and there is no need to make adjustments later, which saves time when quality is always under control.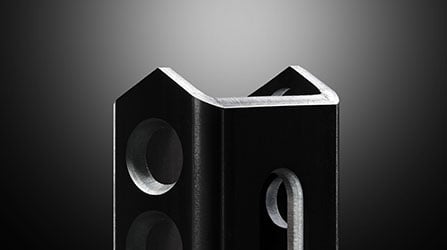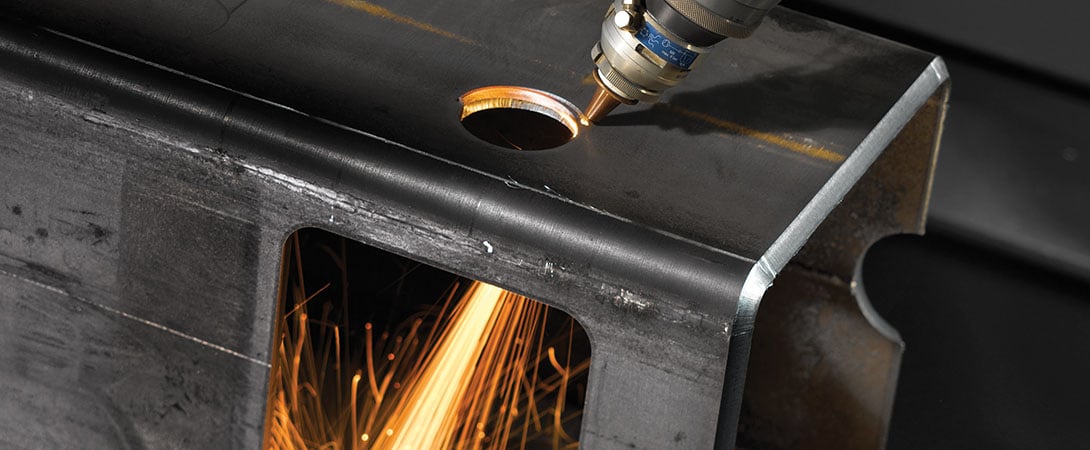 3D cut: the advantages continue also after cutting.
It easily carries out chamfering operations on ends and holes. This is very advantageous for the parts that are to be welded. The machined edges do not require rework and are immediately ready for welding.
Changes of production: all automatically.
Changes of diameter, thickness and section: all automatically. You can switch from one section to another without retooling the machine or manual intervention.
Not only does this save significant time, but it also ensures a more reliable process that is independent of the operator's mechanical skills. The focus remains on production.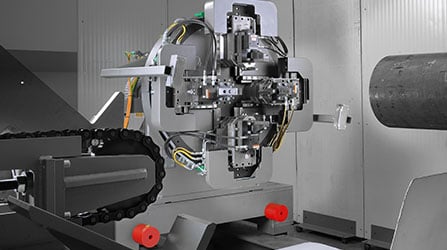 Light movements for heavy loads.
More precise and faster cuts with reduced processing times by using three spindles to hold the workpiece, eliminating any uncontrolled movements, while the lighter and faster cutting head moves along the tube.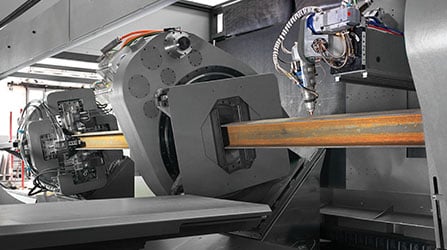 BLMelements

: the software suite that creates value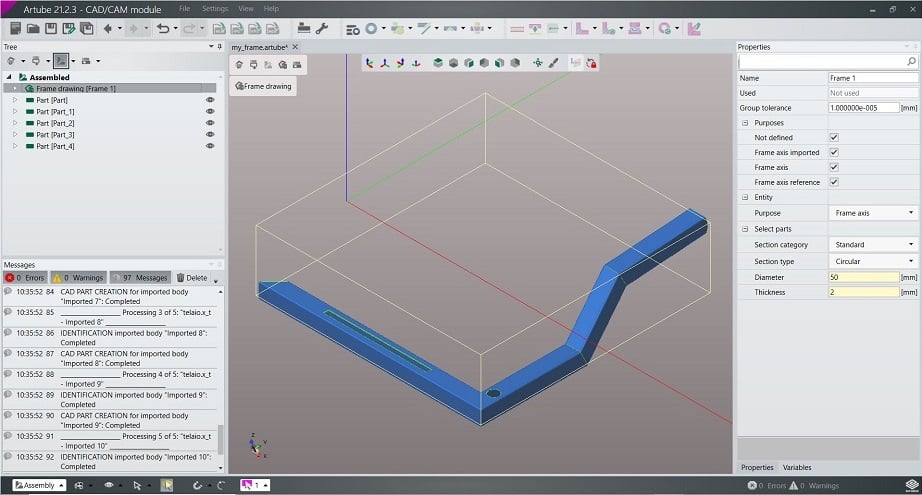 Design of parts and frames in a three-dimensional graphical CAD/CAM environment (Artube) designed to exploit every performance margin of the Lasertubes.
Libraries of functions that speed up and simplify design on the tube.
Accurate batch time and cost estimates for a detailed estimate (PartViewer).
Remote planning and real-time monitoring of work in progress (Protube).
All this and more makes a difference every day in terms of being able to make full use of a laser cutting system, reducing unproductive downtime times and eliminating waste.
A choice of value also involves software.