All the force needed for the

toughest jobs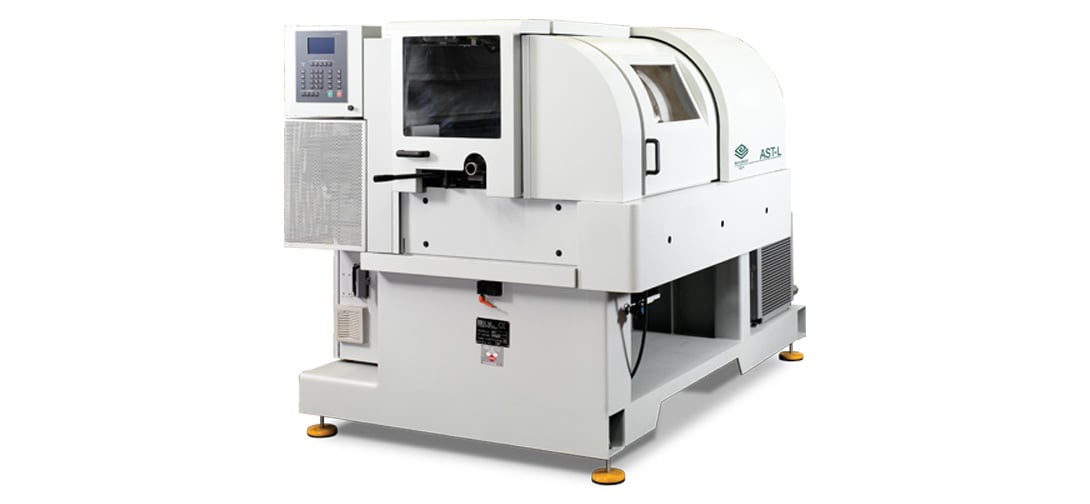 Simple to use, high thrust
and a competitive
price-to-performance ratio.
For tubes up to
in diameter
Can be equipped up to
processing stations
Infinite job

possibilities
The AST can be set up with a wide range of fixed punches, revolving tools and rollers for tapering, widening, closing, chip removal, cutting, flange insertion, single and double flaring, threading, and rolling.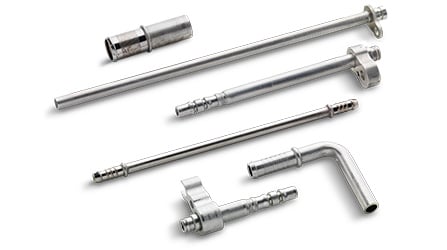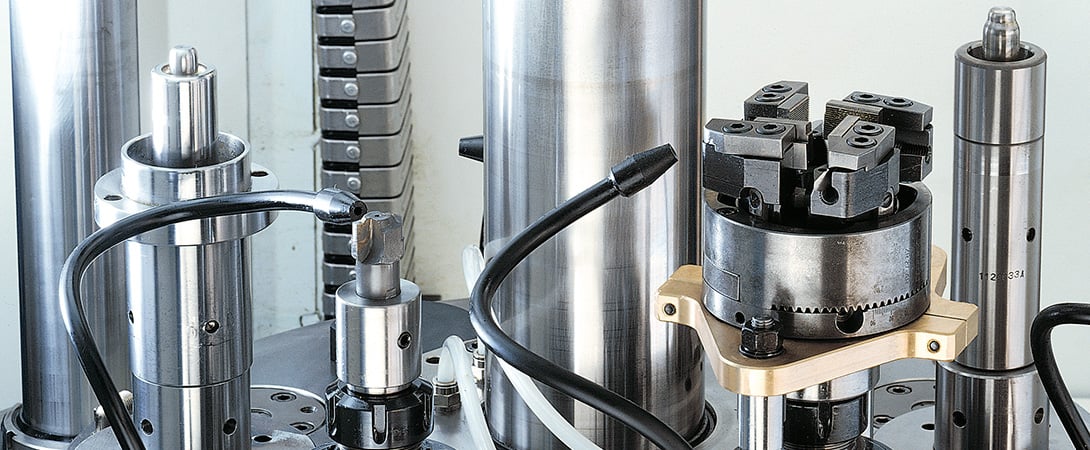 Integrated shaping and chip removal
Reduce cycle time, eliminate semi-finished products, and eliminate secondary machine operations to increase the quality and repeatability of your jobs. By integrating shaping and chip removal operations on the same machine, your end-formed parts are always repeatable with superior finish and quality.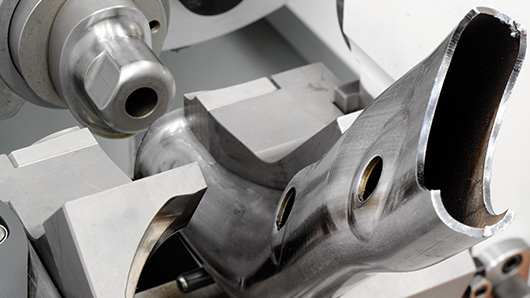 More power, more

possibilities
If power is what you need, AST is your first ally. With a thrust force of up to 22 tons, AST can optimally shape even the thickest tube or largest diameters. Robust and reliable, AST stops at nothing!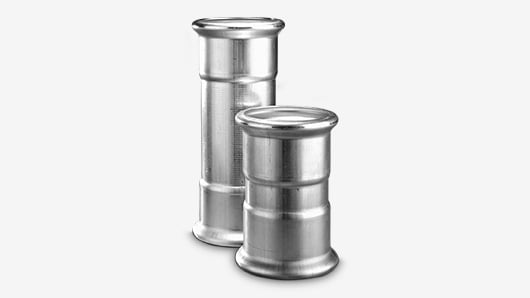 Formed on both ends at once
Automatic management of head and tail on both ends of the tube means you can improve cycle time and productivity.
The right power for

creating


countless

shapes
You can process thicker materials, even stainless steel, creating thousands of shapes
using 22 tons of thrust power.