From the coil to the finished part, all in one program.
With VGP3D, you can manage your entire work process: bending cycle, end-forming sequence, and all other processes in a simple, complete and efficient way.
Right from the first part
Store material, equipment, machine parameters, and geometries to avoid trial and error testing and produce zero rejects.
Import 3D models
Import individual tubes or complex multi-purpose assemblies in formats: STEP, IGES, XT.
Zero collision concerns
Eliminate any risk of collision using the proven bending simulation cycle.
Estimate quickly
Quickly respond to customers by estimating the cycle time from the coil to the finished part.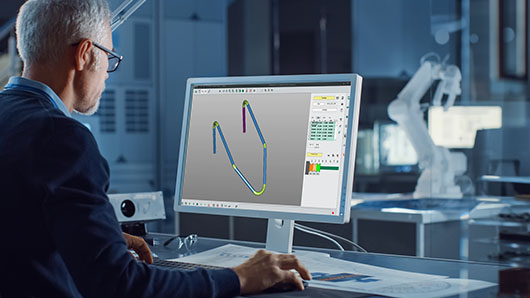 Program your tube bending in the office
Save time and develop the program offline in the comfort of your office with the PC version of VGP3D.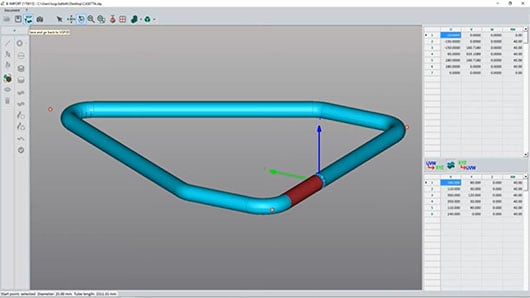 Get the part right from the start with B-Tools
By calculating tube elongation and springback, B-Tools guarantees perfect results regardless of the operator's experience.
Additional functions for your efficiency.
B_Import
B_Measure
B_3D_Part
B_Export
B_Import
Import and recognize CAD files automatically. Import tubes with non-round sections. Do everything in one environment, either in the office or on the machine.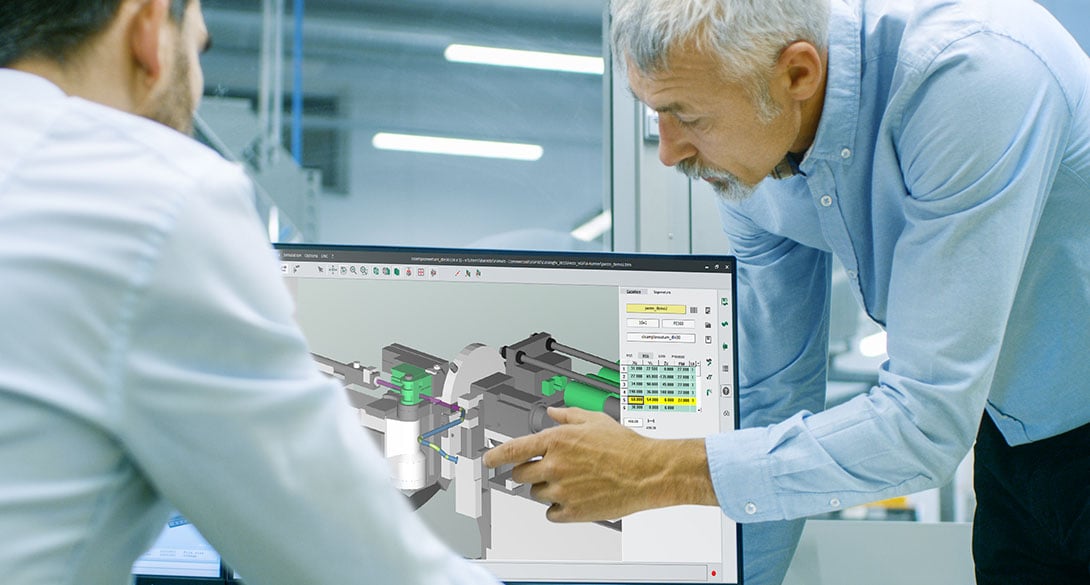 Designed for comfort.
Work better and more efficiently with the 19-inch, adjustable multi-touch screen with icon-based graphical user interface.
On board help.
All the information you need is onboard the machine: user manual, maintenance tutorial, exploded drawings to identify any spare parts and user tutorials.