Laser cutting, always top quality
Quality and precision of cuts guaranteed, thanks to devices along the entire working line that support the tube to be laser cut during all stages of processing, even the longest bars.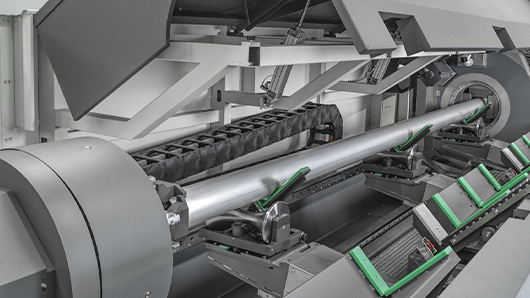 Tube support devices
Universal rollers for supporting metal tubes in the loading phase. Conveyers serve as additional containment for round tubes.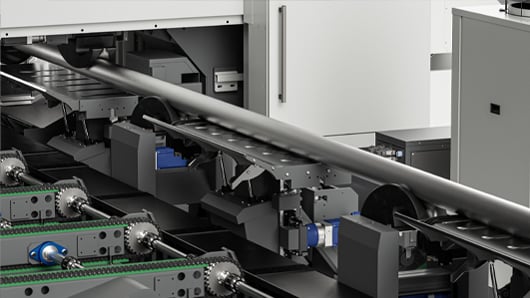 Supports in the unloading area
The tube is always supported. When unloading, smart shapes support the weight of the tube together with the boards.
Loading
Unloading
Features
Productive on small and large batches
Choose the length best suited for your needs (28 or 41 ft | 8.5 m or 12.5 m) and freely rest bars of different cross-section and length on the chain loader. Each bar will be separated automatically. Prepare the next bar without interrupting the cutting in progress, whether processing small or large batches.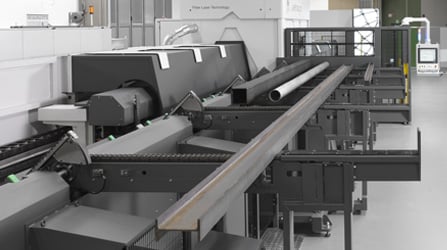 Active Tools:
smart functions to improve your productivity


Discover the flexibility
of laser cutting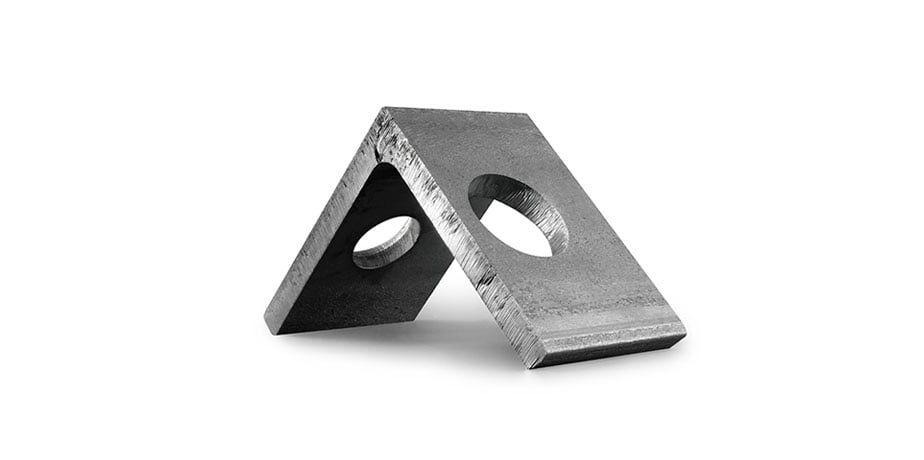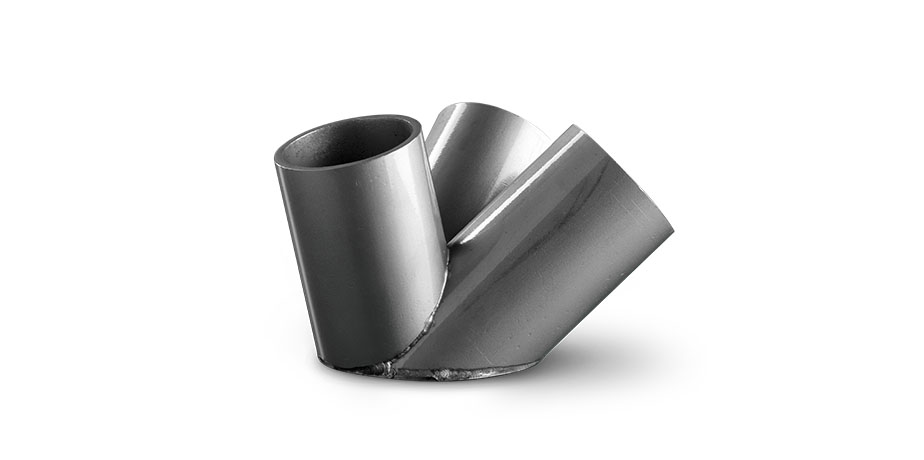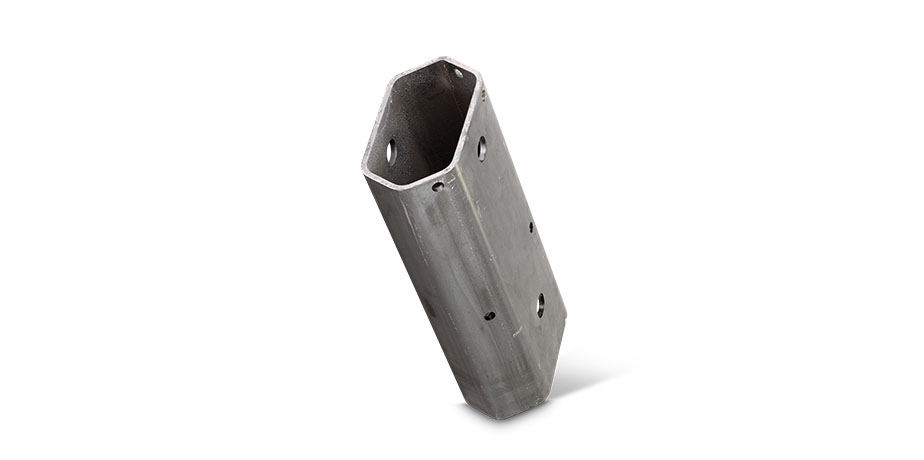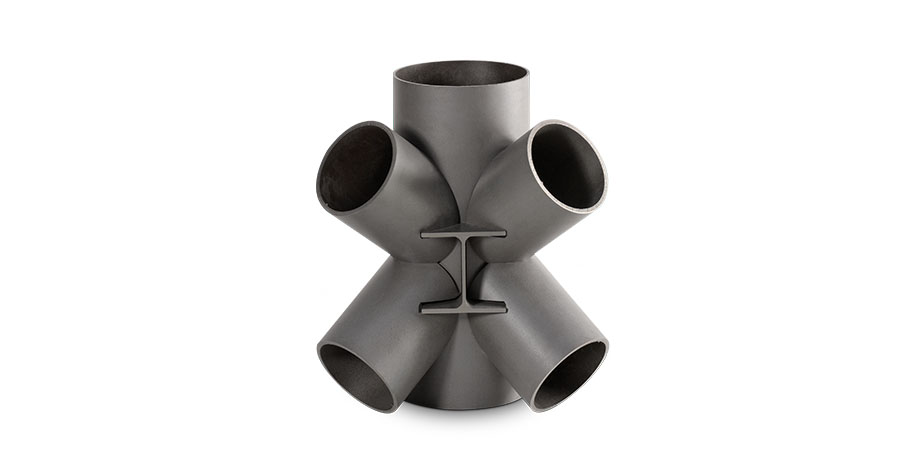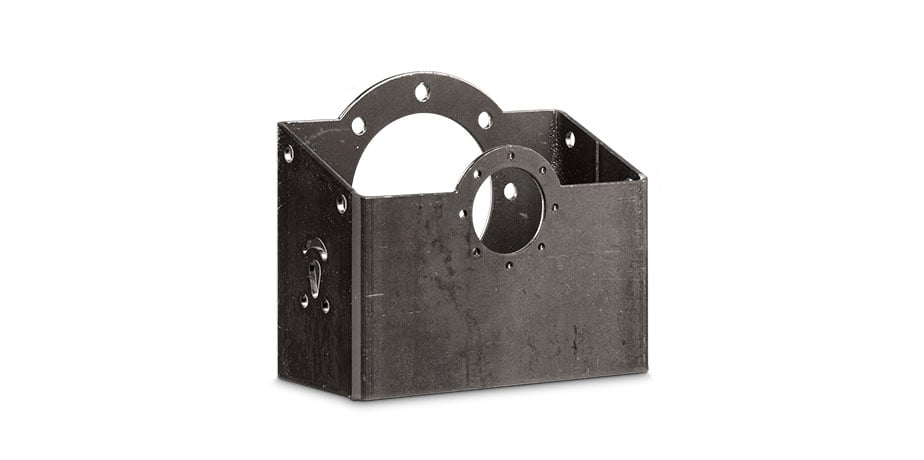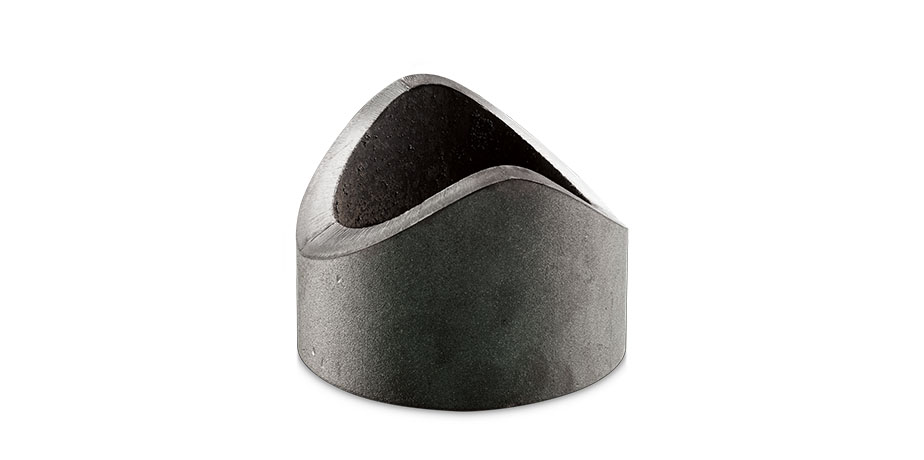 Save time and material
Use all the material and minimize scrap at the end of the tube. The machine determines how to gain the greatest yield from each bar, automatically optimizing the nesting sequence.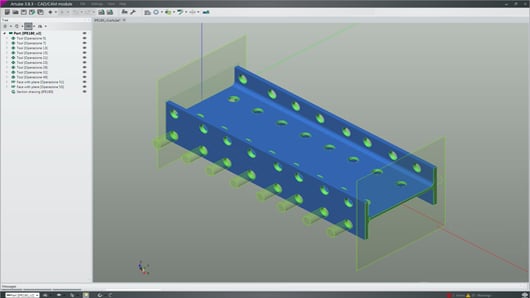 ArTube: your ally in programming
ArTube is the CAD/CAM software for Lasertube that enables 360° management of metal profiles with multiple features that help you easily program beams, tubes and special sections in every aspect.
Choose the safety
for your job
Work safely and confidently: LT12 is a CE marked Class 1 laser safe system. The loading area includes an independent safety system for introducing a new bundle of tubes without interrupting production.
Increase your
production efficiency
ProTube provides reliable quotes and allows you to identify the best production strategy for both single parts and entire production batches.

It also allows you to manage logistics planning, monitoring and productivity analysis phases, with the possibility of integrating with your ERP.

All the systems communicate with each other and simulate the manufacturing process to support the solution of daily start-up and production changeover problems.
LT12 technical information
Minimum automatic loadable length
Mild steel, stainless steel, aluminum, copper, brass
Min. scrap with scrap efficiency mode
Min. scrap without scrap efficiency mode