Super powers for your production!
Machine intelligence optimizes the process parameters to overcome many challenges experienced in lasertube cutting.
Active Tools are special features, gathering all the expertise of BLM GROUP, ensuring you produce high quality parts, repeatably and independent from the operator's experience level.
Irregular or distorted tubes are no longer a cause of error.
Active scan is an optical measuring system that uses real-time compensation to counteract axial errors created by misshaped tubes or profiles. It analyzes the area of the tube at the cutting nozzle location to ensure accurate placement of laser cut geometries without sacrificing time, accuracy, or quality.
Corrections are applied to the part program to ensure tolerances are maintained to the user-defined reference points. Productivity no longer has to be sacrificed to maintain the highest degree of accuracy.
Parts are produced to specification, while reducing material waste, errors, and realizing cost and time savings.
---
Maximum productivity.
By oscillating the 3D laser cutting head rapidly, Active Tilt allows you to achieve faster cutting and marking speeds, while increasing productivity.
---
Automatic, parametric and dynamic marking.
Active Marking allows parts to be dynamically marked during the cutting process. Marking areas are defined and programmed using Artube 3D CAD/CAM software and executed by the machine in real-time.
Time, date, part numbers, and serial numbers can be added individually or sequentially for part traceability.
---
Optimal cutting in all conditions.
Active Speed allows you to achieve the best cut quality rapidly for all material conditions.
Thanks to the automatic adaptation of all laser cutting parameters, you can minimize optimization times, even in the worst working conditions.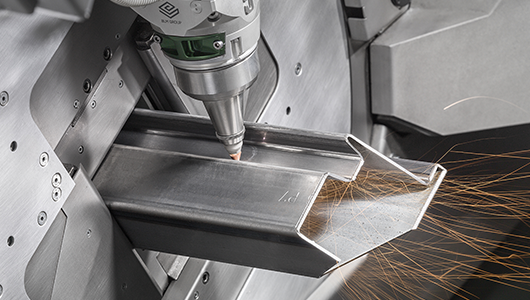 ---
Maximum productivity even on thick-walled and inconsistent material quality.
Active Piercing optimizes piercing time and improves process reliability, even when the material has an inconsistent quality and thickness.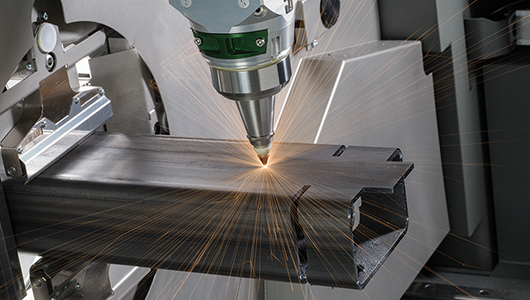 ---
Quick and error-free production changeover.
Active Focus dynamically adjusts the focal position to improve 2D/3D cutting and marking performance and quality. Cycle time is reduced and cutting quality improved.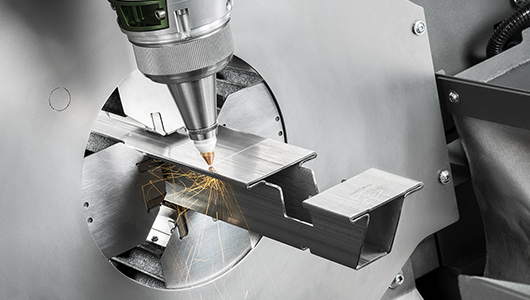 ---
The welding seam is automatically detected and oriented.
Active Weld detects the internal or external weld seam and repositions the tube to ensure to the weld seam is oriented to the programmed position.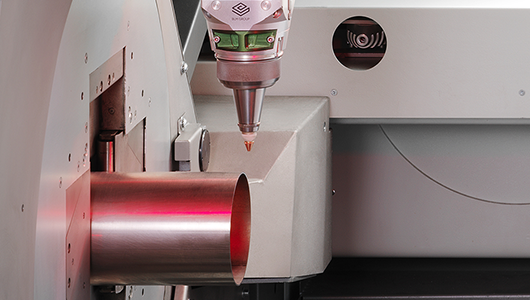 ---
Stay up to date on the latest news.