Two heads, two turrets,
twice the possibilities!
All-electric, fed from coil or bar. Independent bending heads with twin bending turret and clockwise
and counter-clockwise rotation capabilities. Suitable for bending wire, bars, plates and wire-wound
resistors, the DH40 is available in two versions.



Productivity²
Accuracy²
Freedom²
Competitiveness²
Produce up to twice as much
Reduce the cycle time by up to half on symmetrical workpieces.
With two heads working independently, you cut part cost and increase productivity.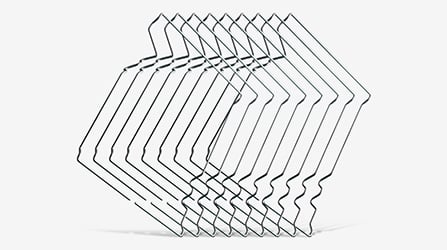 Programming is made super easy
with VGP3D
Program, optimize, and simulate your work cycle quickly and easily.
With the power of VGP3D, creating with wire is a piece of cake.