Join our team.
Be the next one.
Working at BLM GROUP.
Working at BLM GROUP allows you to deepen your knowledge in various areas: design, production, customer management, and functional support areas.
We have over 700 people working in more than 13 countries. This means exceptional global opportunities.

Find out about our departments:
Customer management.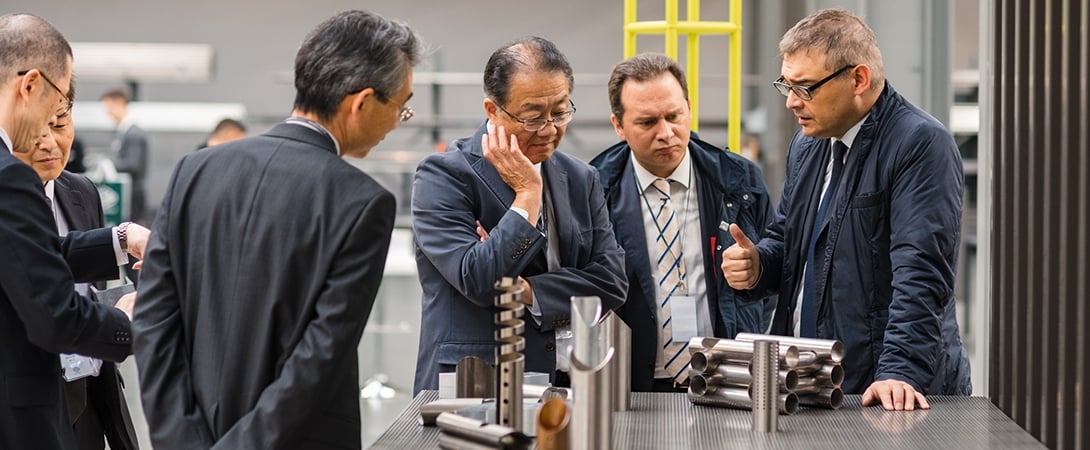 Do you have creativity, initiative, ability to relate effectively with others, and passion in finding the most suitable technological solution for the context you are facing? Then you're the right person for our sales network.
Can your diagnostic skills and patience solve complicated and tense situations? Are you digitally savvy and recognize the world is entering an era in which reading data is often the most effective way to find the solution? Then you are the person we are looking for.

Unlock your full potential by joining us.
Main activities and responsibilities:

-Technical assistance over the phone
- On-site technical assistance
- Spare parts management
- Sales person
- Product Manager
- Technical sales support
- Administrative support services
- Marketing & Communication
Career paths.
OPEN POSITION
Field Service Engineer
Veghel, The Netherlands
Field Service Engineer (FSE) is the role dedicated to the installation, testing, training and repair of automation machines and systems.

The role requires education (diploma or degree) in electrotechnics, electronics, mechatronics & mechanical engineering; dynamism and desire to travel; ability to effectively manage the relationship with the customer.
Career paths.
Enriching skills and experience is not only an opportunity for you, but also for us. There is always a need to fill new professional roles and vacancies.

Here are some of the more traditional career paths: