Very accurate short cuts.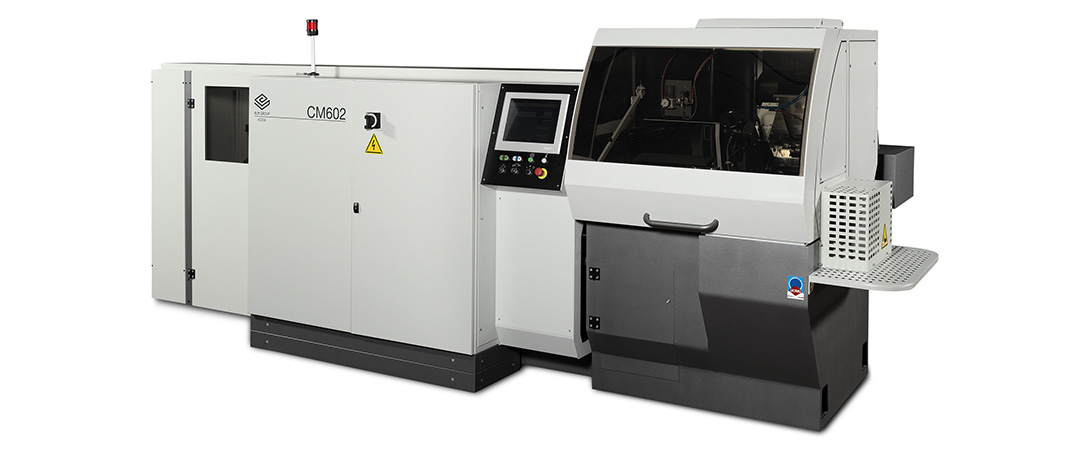 Tubes, solid bars, special sections.
Tube diameter range
mm in diameter (steel 65)
Cutting length range
mm in length (1500 mm opt.)
Quality starts with the blade.
Less noise, less burr and longer blade life with the 45° mounted cutting head and linear movement.
The load is uniformly distributed across the tool and wear is constantly monitored by an integrated blade protection device.
Blade guide, air-oil micro-lubrication, and cooling complete the machine equipment for a constant effectiveness on the entire application range.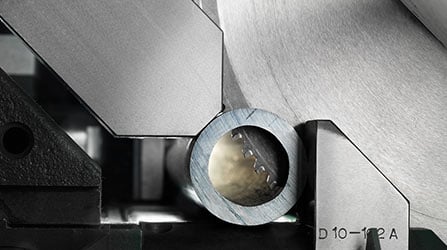 Bar configured as you need it.
During loading, the bars are always supported to prevent falling and knocking.
This protects the surfaces of delicate tubes and reduce noises and unnecessary mechanical stress for heavier bars.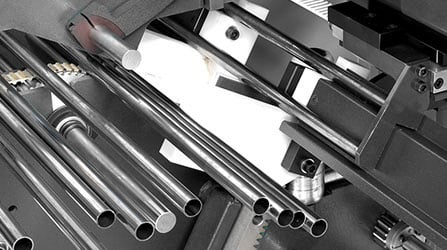 Easy-to-program, quick-start production changeover.
Sections can be easily changed by the operator by adjusting the handwheels on the loader at the front of the machine.
Clamp and feeding carriage pressure can be set independently to protect tubes with thin walls and delicate surfaces.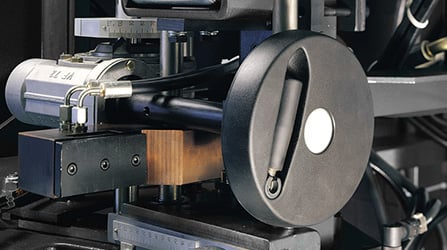 Part and scraps
take different paths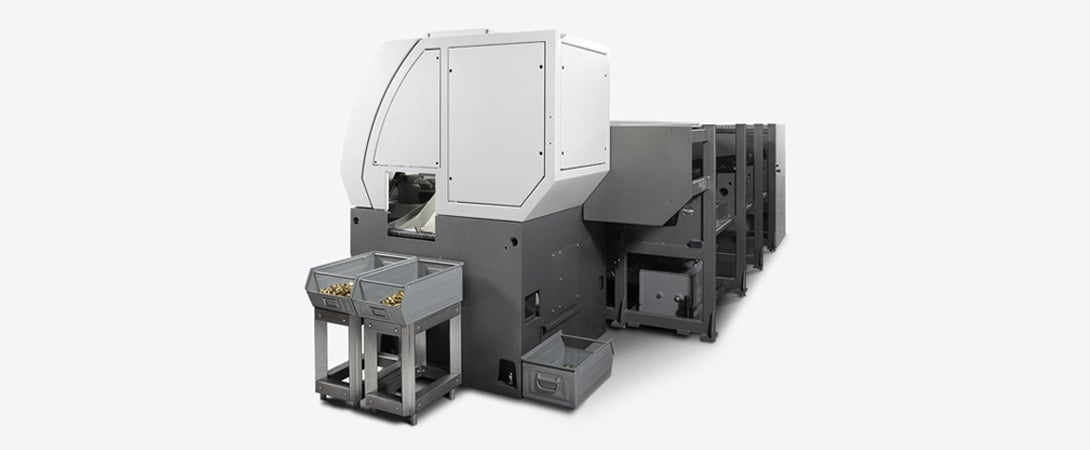 Unloading into two separate positions.
Two unloading positions for parts up to 500 mm long with programmable box change function. Separate unloading on the rear side for facing and end of bar scrap. Optional device for adding two further collection positions for parts from 250 to 1500mm of length.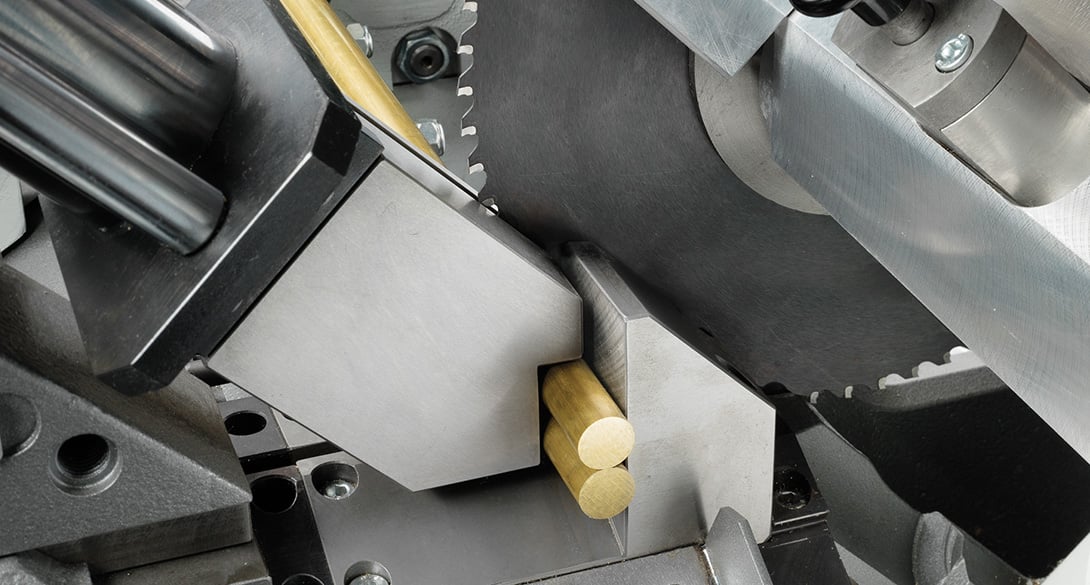 Record-breaking performance with brass alloys.
The brass and copper alloy configuration has always been the absolute reference point for productivity, precision, and perpendicularity of the cut. Use of ultra-thin carbide blades means doubling the tool life and increasing your productivity even more.