A

rtCut

:
Designed to get you into

production right away
With ArtCut you can program your 3D laser cutting cell offline.
Import 3D models
Import any three-dimensional profile in formats STEP, IGES, XT.
Program the entire cell
Program all elements of the 3D laser cutting cell including the robot.
Safe with no collisions
Eliminate risks using the automatic collision detection to simulate the work cycle.
Quick estimates
Quickly respond to your customers with a quote using the cycle time estimator.
Discover what Artcut can do for you.
Program and produce 24/7
With Artcut, you can program your machine offline without interrupting the work cycle.
The ideal solution for producing 24/7.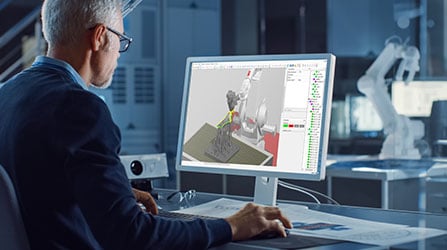 Save time with its new features
Fixing jigs
Automatically draws the workpiece fixing jigs.
You can edit them and create the program to make them with your LT-FREE.
Programming is easy and starting production is even easier
The machine interface helps you with its simplicity.
The tree view of the part program, together with simple and intuitive 3D graphics, help you get a clear view of the entire work cycle.
With a touch you can make changes, make corrections, set technology options and manage micro-joints and Active features.
All without having to go back to Artcut, to go quickly into production.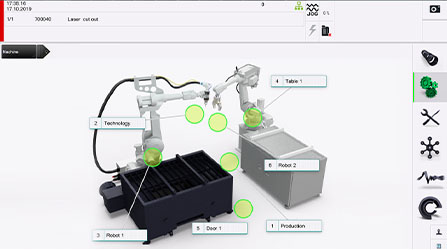 Your machine is always
under control
From the interface of your LT-FREE, you can monitor the status of the system and which maintenance procedures need to be performed, in order to operate in the best working condition.