High productivity,
large size

Round tubes, squares, rectangles,
special sections, open profiles.
Tubes and profiles up to
in weight
Tube processing up to
in diameter
Choose the
scrap efficiency mode
Limit waste as much as possible! The spindle fits into the chuck to cut the bar end. This reduces scrap to only 113 mm.
Maximize cutting speed

High performance with light and heavy tubes

Unlock the exceptional cutting performance of LT12 for cutting tubes and metal profiles up to 305 mm in diameter.
Gain a considerable profit margin and increase productivity with no compromise in cutting quality.

- 55% cutting time
Compared to other machines capable of processing tube of 305 mm in diameter.
Choose the configuration
that suits you best
The configurable LT12 is a Lasertube that maintains high laser cutting performance over a wide range of diameters and sections, with different fiber laser sources available: 3, 4 or 5 kW.
Choose the configuration that suits you best: with a chain loader up to 12.5 m in length, you can freely place profiles of different sections and lengths.
The unloader, which can be configured up to 8.5 m, houses a dedicated belt for short parts.

Erase waiting times between production steps, with Drill & Tap
to perform laser cutting, drilling and tapping within the same machine.
Simplify and make your production more efficient
Minimize waste, Active Scan automatically compensates for tube deformations providing correct results every time.
Eliminate wait times, Drill & Tap enables laser cutting, drilling and tapping within the same system.
Equip the LT12 with other Active Tools to get what you need most from your production.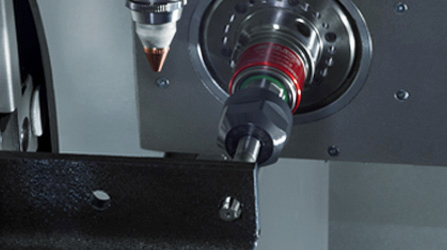 BLMelements

: the software suite that creates value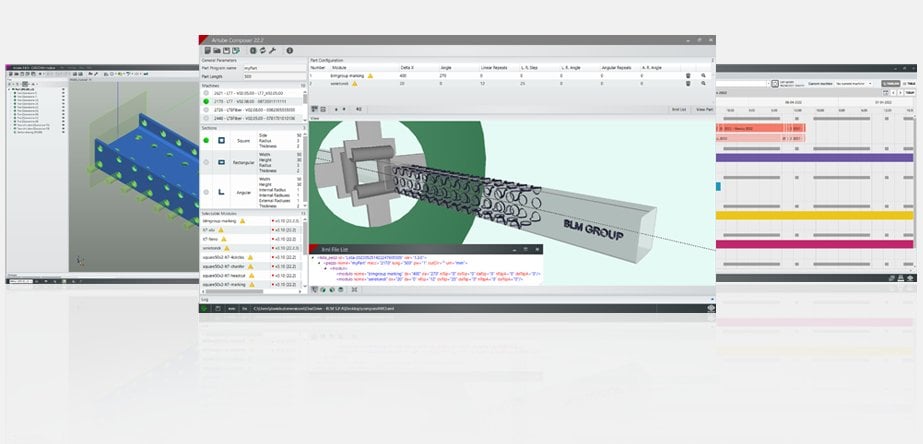 Design of parts and frames in a three-dimensional graphical CAD/CAM environment (ArTube) designed to exploit every performance margin of the Lasertubes.
Libraries of functions that speed up and simplify design on the tube.
Accurate batch time and cost estimates for a detailed estimate (PartViewer).
Remote planning and real-time monitoring of work in progress (ProTube).
All this and more makes a difference every day in terms of being able to make full use of a laser cutting system, reducing unproductive downtime times and eliminating waste.
A choice of value also involves software.