Right or left-handed multi-radius
Available in several sizes
ELECT is an all-electric tube bender configured for left or right-handed bending capability of tubes up to 150 mm diameter.
VGPNext graphic visual programming allows you to go from design to production in one-click.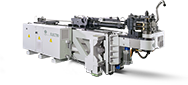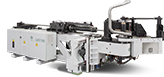 Always perfect.
Power under control
Programming a tube bending machine
has never been this easy
VGPNext
CAD/CAM programming
and 3D simulation
The user-friendly functions of the software – including program library with filters to quickly find the part, 3D simulation, defect correction and assisted design – guarantees results even for less experienced operators.
Programming is so easy that everyone looks like an expert!
So reliable that you could forget about it
Autonomy
When there are no conditions to continue, special sensors on the machine automatically block production.
Thus the processes, even if not supervised by an operator, are always reliable and safe and costly waste is avoided.
Powerhouse
Unstoppable, reliable, robust, and systematic.
All you need to do is pick up the products at the end of the day.
Begin your job and forget about it until it's finished.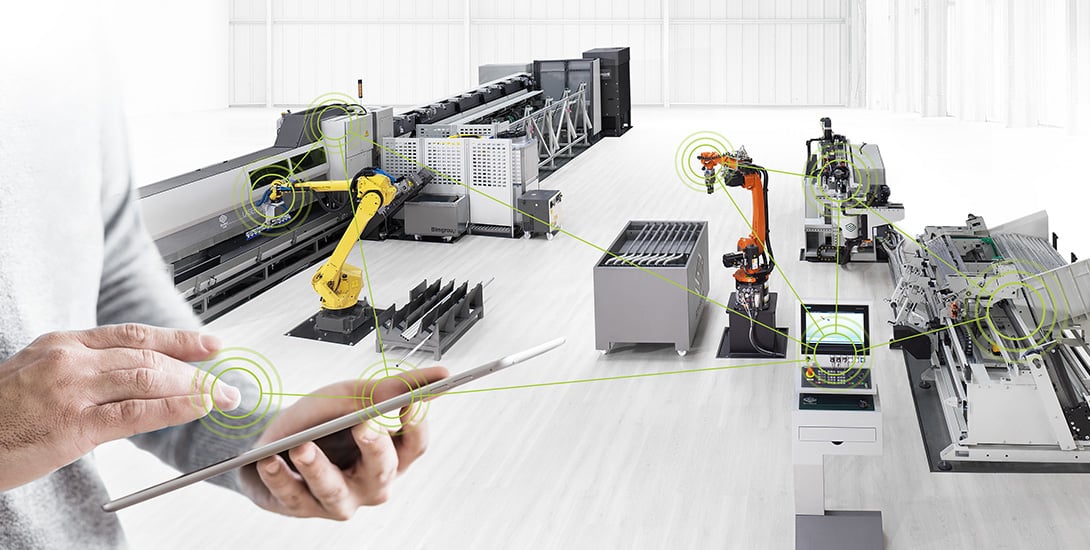 Flexibility is essential for productivity
Standalone or connected to an automatic feeder and loader.
Combine with other BLM GROUP technologies, such as end-forming machines, Lasertubes, or sawing machines.
Create your complete production process, manage it from a single control point and make it grow over time or adapt it to new uses.
All-electric technology:
simple, precise, efficient
Quick production changes

Quickly change production thanks to the automatic set-up and no manual adjustments.
Reliability and quality

Maintain constant precision and quality of processes. All-electric technology ensures reduced maintenance and maximum reliability, and a clean and quiet system.
Minimum energy consumption

Ensure ever better performance with up to 70% energy savings compared to traditional technologies.