The programming that simplifies your work
With VGP3D, you can manage your DH40 in a simple, complete, and efficient way.
You'll never miss anything
Store material, tools, machine parameters and geometry together with the part program.
Import 3D models
Import the 3D model of the part into the formats: STEP, IGES, XT.
Zero collision concerns
Eliminate any risk of collision using the proven bending simulation cycle.
Automatic user set-up
No manual adjustment. Set the equipment data quickly and easily and the machine will do everything automatically.
Discover what VGP3D can do for you.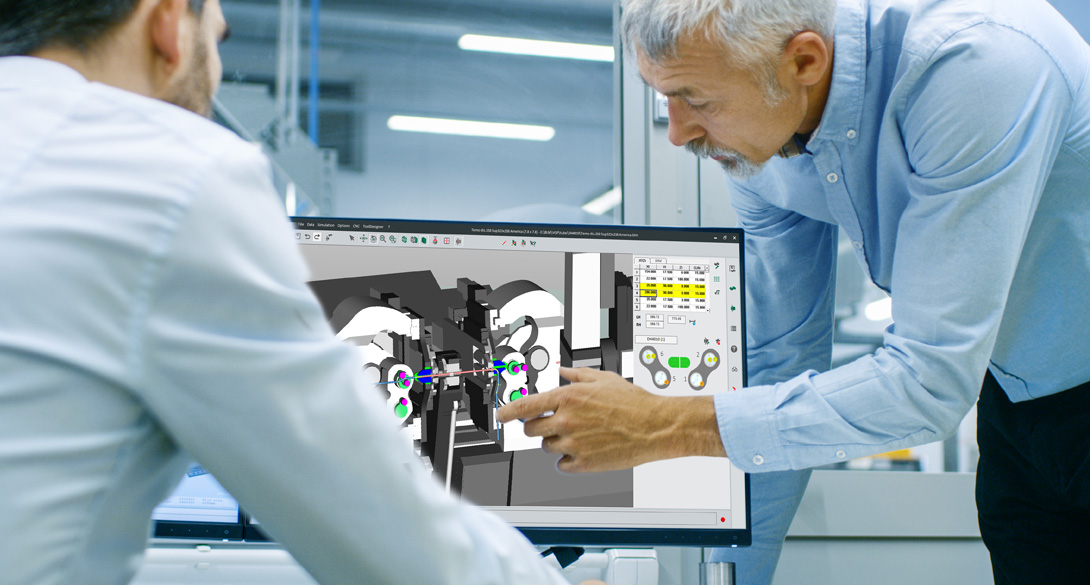 Designed for
maximum comfort
Work better and more efficiently with the 19-inch, adjustable multi-touch screen with icon-based graphical user interface.
Everything on the machine
All the information you need is onboard the machine: user manual, maintenance tutorial, exploded drawings to identify any spare parts and user tutorials.