LT5
Minimum footprint, maximum production.
The compact footprint offers huge production gains.
You can optimize the entire production flow, bar loading and part pick-up all around the machine. Everything will move in perfect harmony.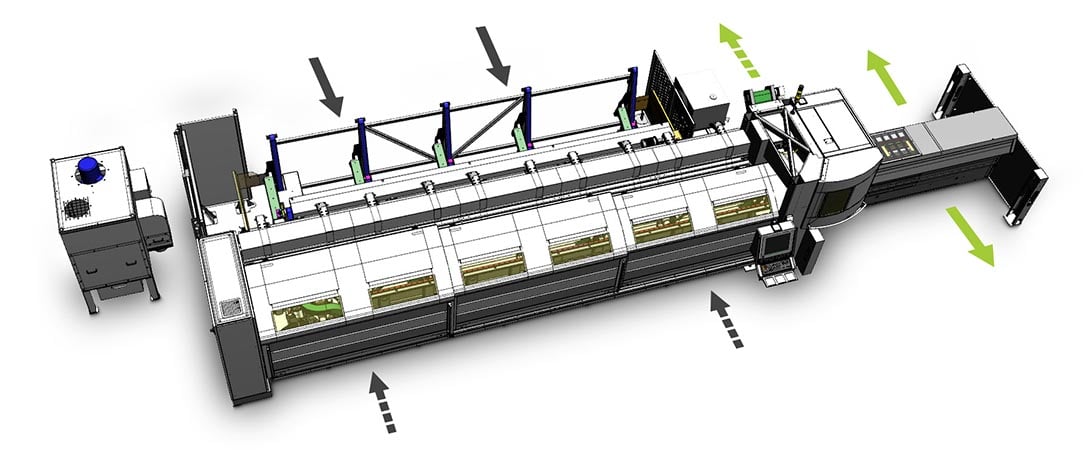 Loading
Unloader
Handling
Large capacity for large batches.
Saves the time it takes to sort different parts. Unloading can be programmed to each unloading position. Processed parts can be transferred to the front or rear motorized unloading tables, or for shorter pieces, the metal conveyor.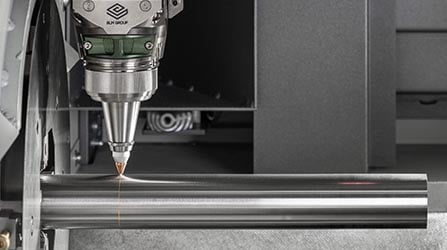 ---
Easy and centralized adjustment.
When changing the section, you can easily adjust the loader settings. The tubes will all be automatically extracted from the bundle and measured without any interruption.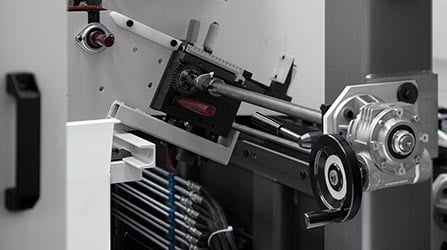 Active Tools: all the ways they can help you.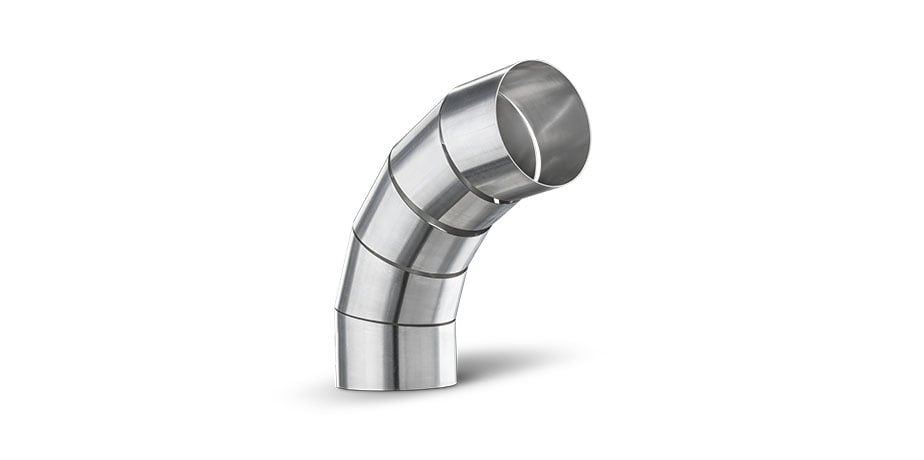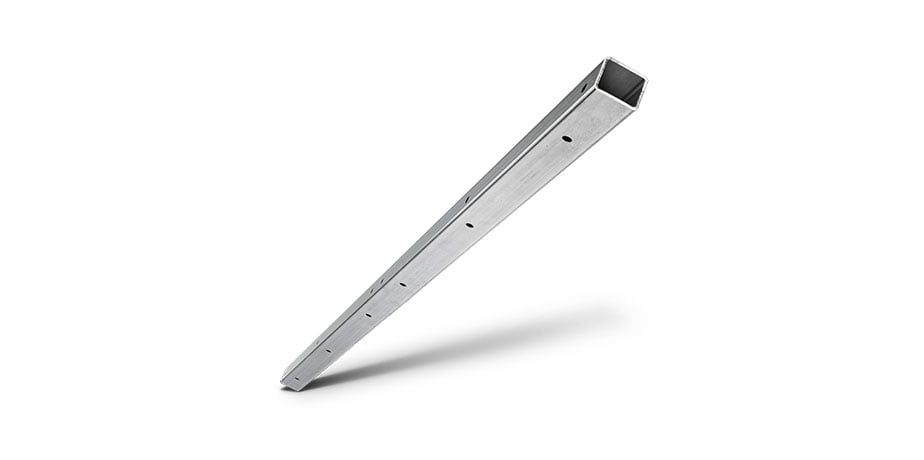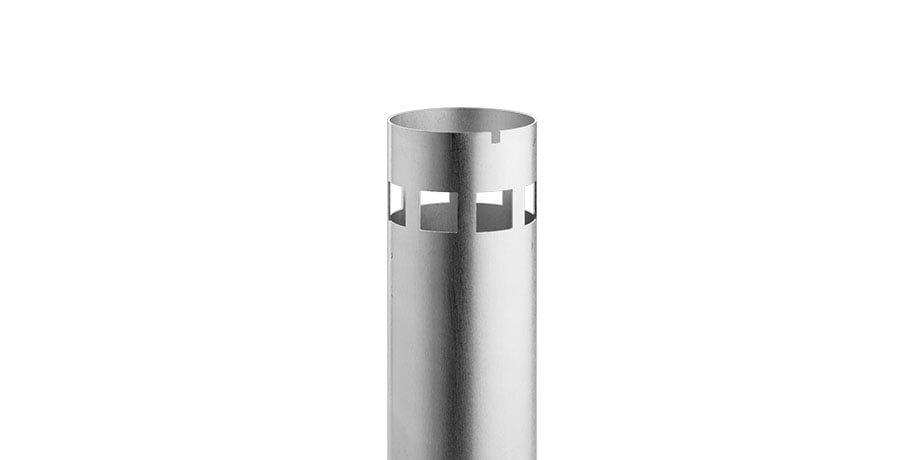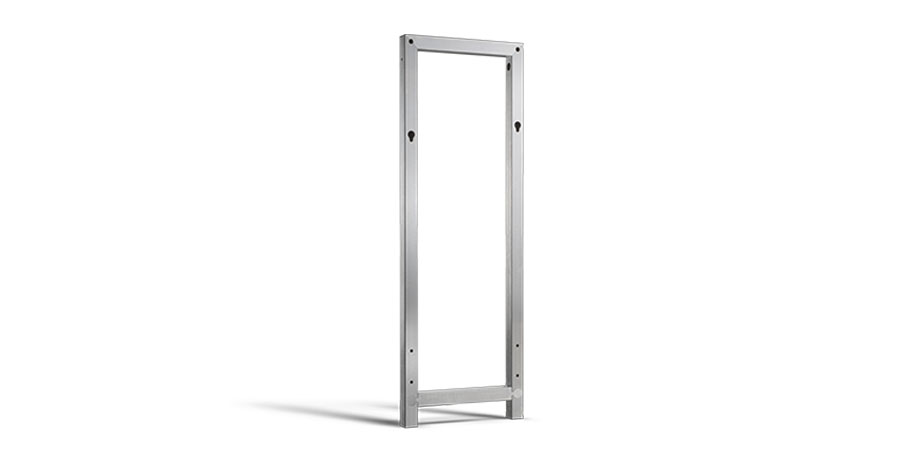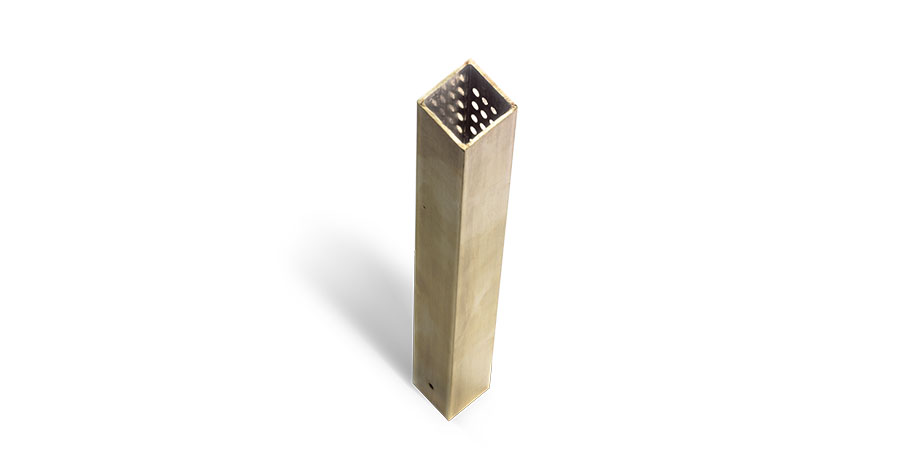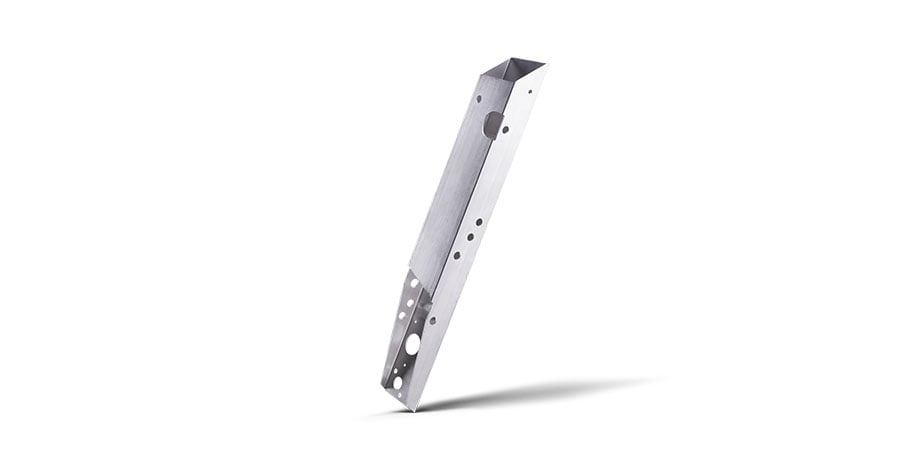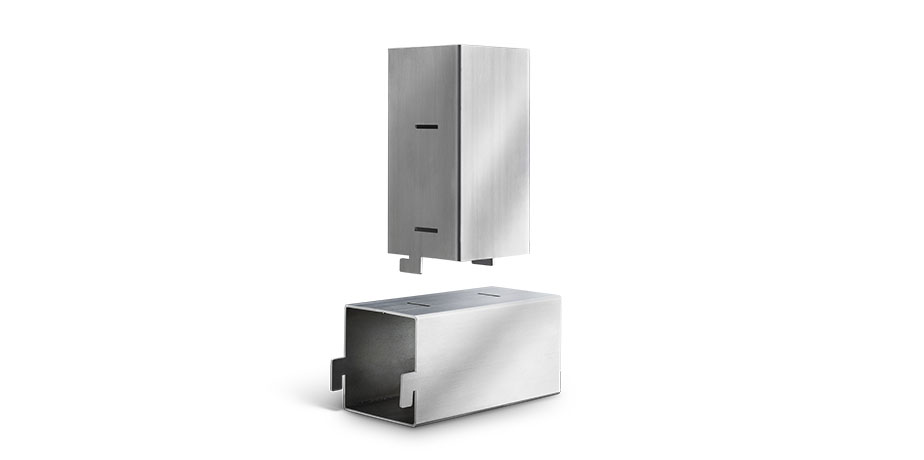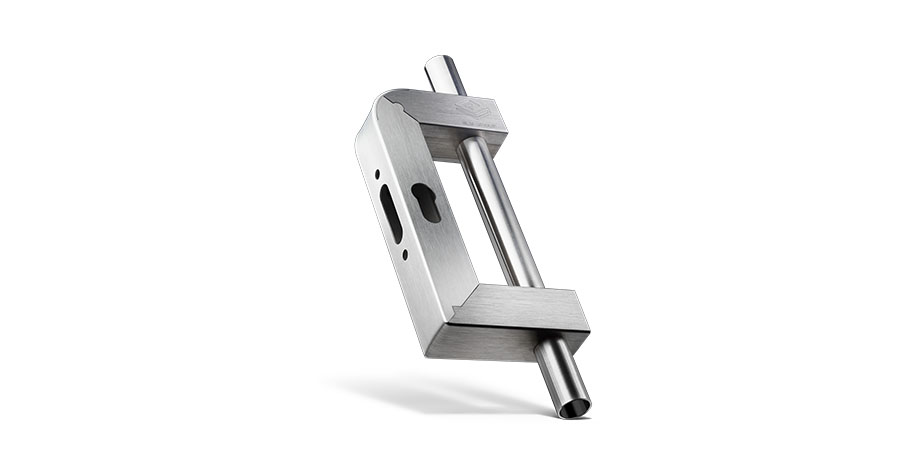 It saves time and material.
Use all the material and minimize scrap at the end of the tube. The machine determines how to gain the greatest yield from each bar, automatically optimizing the nesting sequence.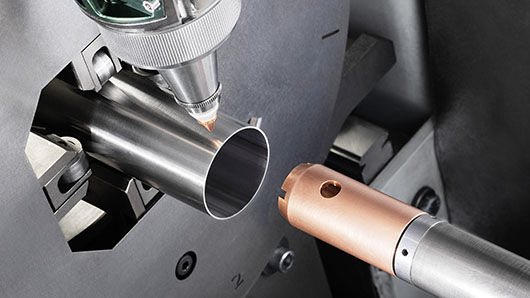 Clean the ID of your parts.
Remove cutting residue and dust from the ID of the tube using the integrated vacuum device, eliminating a secondary cleaning operation.
Choose the safety for your job.
LT5.10 is a Class 1 laser system built in compliance with the highest safety standards and CE regulations.
Special safety-glass and sealed cutting area provide safe observation of the processing area during operation, while an independent safety system allows you to introduce a new tube section without interrupting production.
Integrate All-In-One

Lasertubes

and tube bending machines.
When bending a part with pre-cut features, the tube can stretch causing the cut features to be out of specification.
BLM GROUP Lasertube and tube bending machines eliminate this issue by interfacing with each other and compensating for elongation. The result is perfection right from the first part! Discover what technology can do for you.
Grow still in production efficiency.
Protube provides reliable estimates and allows you to identify the best production strategy, both on single pieces and on entire production batches.
It also allows you to manage the logistics, planning, monitoring and productivity analysis phases with the possibility of integrating with your ERP.
All the systems communicate with each other and simulate production processes with the aim of simplifying the operator's work and solving the problems that they, themselves, detect.
LT5.10 Technical information
Three programmable positions, rear conveyor belt, and motorized front and rear collection tables.
10 kW (O2 with 1 kW laser source)
Average absorbed power (N2)
17 kW (N2 with 1 kW laser source)
6.5 loading and 3.5 m unloading

The maintenance procedures and tutorials are all available from the console. This way you can take care of the maintenance yourself, or we can do it for you.