The frame of the future developed with a Lasertube and tube bending system
The client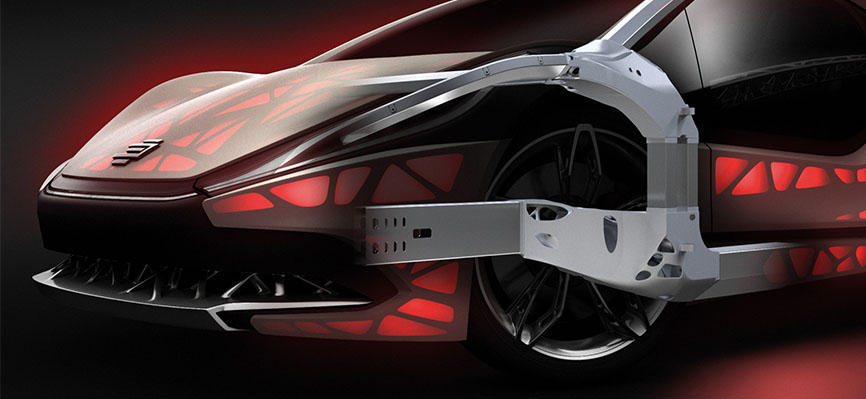 The Light Cocoon compact sporty coupé was the amazing car of the future displayed at the Geneva Motor Show by EDAG, the German company based in Wiesbaden, that specialized in automotive engineering solutions.
The car was the result of an international research production which involved BLM GROUP, the Germany companies Concept Laser and Laser Zentrum North in addition to EDAG.
Light Cocoon is not only very innovative and made with light, hybrid and reconfigurable materials, it is a car with an alluring design and a tubular skeleton that can be seen in transparency under the body.
The tube frame structure is made with high-strength steel sections which are bent and cut by BLM GROUP laser systems.
The use of combined systems has resolved many issues related to cutting and bending, automatically correcting all involved technologies, to guarantee respect of the geometric features of the finished part.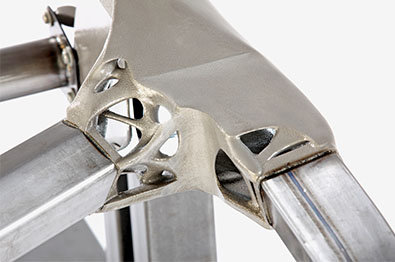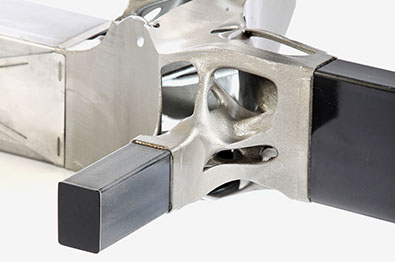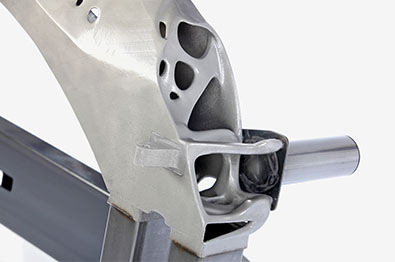 The solution
The steel sections that form the skeleton were processed in three separate steps. Firstly, they were cut using laser technology by a Lasertube LT8.10, then bent with an ELECT150 multiple radius tube bender. Finally, a LT-FREE five-axis laser cutting system was used to cut the components to size to obtain the required geometric features.
LT8.20
With its 3D laser cutting head and wide working range capable of working tubes of any section from 12 to 240 mm in diameter, the LT8.20 is the Lasertube system that offers the greatest versatility of use.
ELECT 150
Powerful, precise, easy to program and completely electric, ELECT 150 can bend tubes of any section and up to 150 mm in diameter, also offering a wide range of accessories to optimise the work.