An extra gear!
To program and simulate your tube bending machine in 3D.
You'll be amazed how VGPNext software helps machine operators.
Operators of any level of expertise can program the tube bending machine and achieve the required results,
on time and without material waste.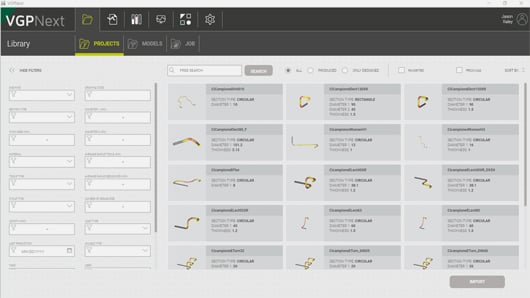 Create your new workpiece.
Select a bending program already available in the library and you will already have all the bending parameters you need saved directly in it.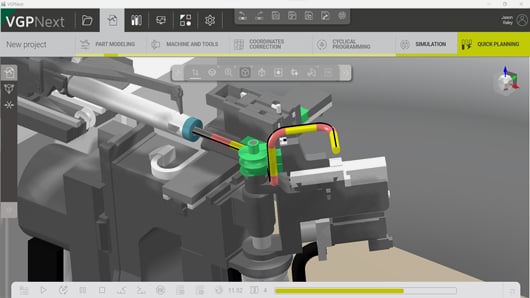 Start production safely.
Take advantage of the simple and user-friendly programming flow and eliminate any risk of collision using the true-to-life bending machine 3D simulation.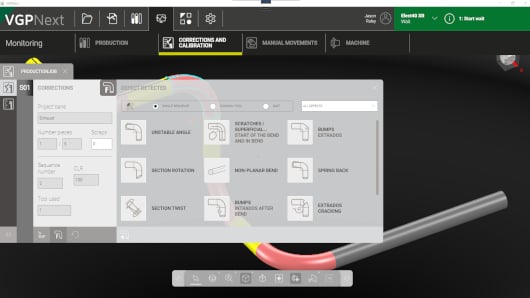 Make perfect curves.
The software suggests how to eliminate any defects from the bent tube and can even learn from your experiencea.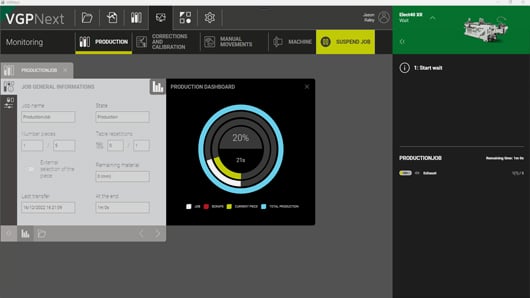 Improve your productivity.
Work efficiently at all times. Monitor the progress of your machine production and always keep track of the status of your systems.
.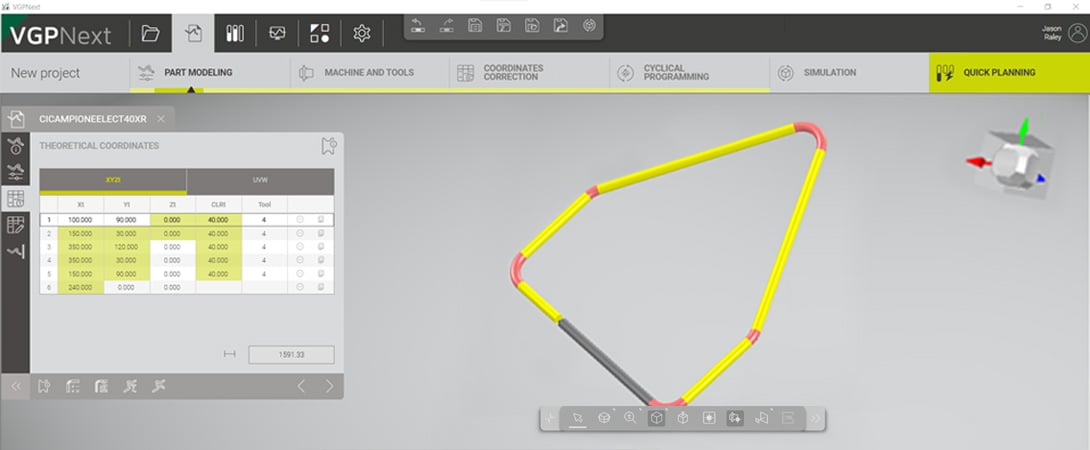 Get the part right from the start.
With B_Tools, VGPNext automatically compensates for elongation and springback in tube bending.

Whatever the operator's level of expertise, get the part right from the start with no trial and error and no waste.
Easy-to-use
tube bending machine HMI.
Use VGPNext efficiently from the multitouch screen of your tube bending machine. On the console, you can operate the machine in manual mode and monitor the system and production progress.
Everything on the machine.
All the information you need is onboard the machine: user manual, maintenance tutorial, exploded drawings so you can immediately identify any spare parts and user tutorials.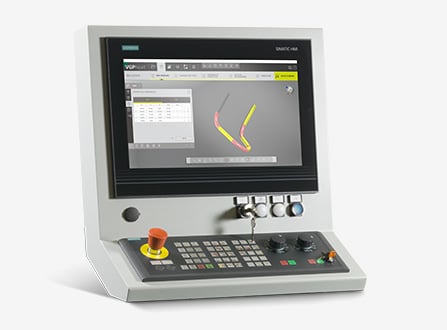 Program your tube bending machine from the office too.
You can program on your tube bending machine or from the comfort of your desk.
Either way, never interrupt your production!

Start in one click.
Create your new job by selecting a part from the library or importing coordinates from a 3D model.
No adjustments.
VGPNext adapts the part program to the machine of your choice so you get the part right from the start.
Produce in total safety.
Eliminate the risk of collisions. You can also simulate the use of an accessory before purchasing it.
Quick estimates.
Respond quickly to customers. Find bending tools and estimated cycle time quickly.
Advanced
tube bending functions.
B_Import
B_Measure
B_3D-Part
B_Export
B_Import
Import and recognize CAD files fully automatically on your tube bending machines. Even import non-round section tubes. Do everything in one environment, either in the office or on the machine.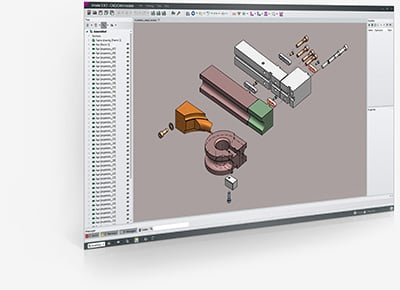 Tool Designer: online tool creator.
Order the 3D drawings of the bending tools you need online. You can then estimate the construction and respond to your customers with a precise quote.