Precision,

productivity


and

compactness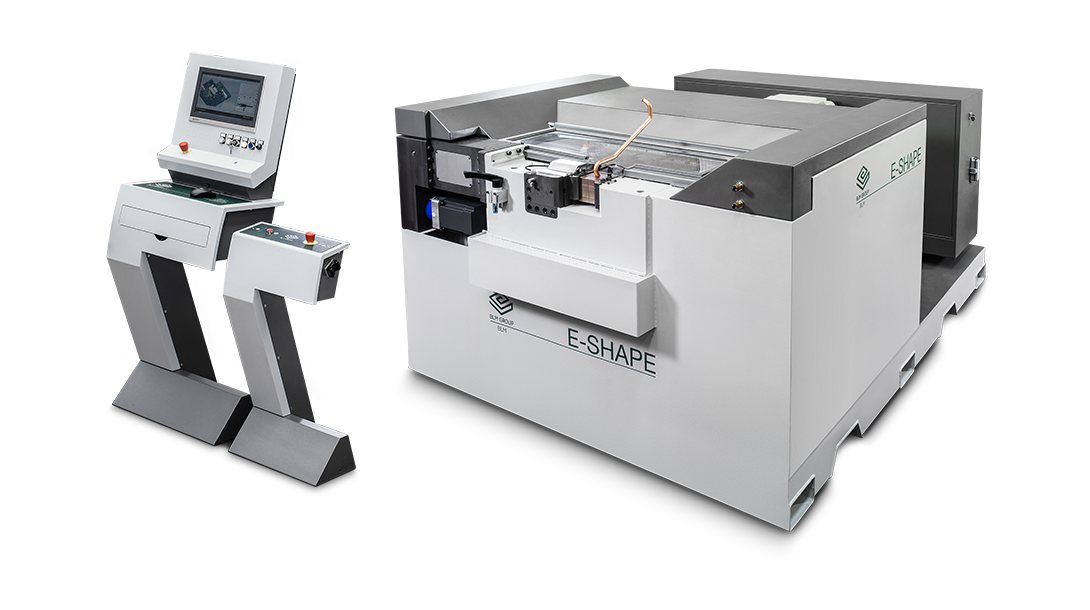 End-forming, facing,
chamfering, cutting.
For tubes up to
in diameter
Can be equipped up to
processing stations
All-electric repeatability and accuracy
Makes end-formed tubes with the highest precision and productivity using all-electric technology.
Easy to program using VGP2D axis management, the E-SHAPE can end-form tubes of any material (copper, aluminum, stainless steel or mild steel) meeting the highest tolerances.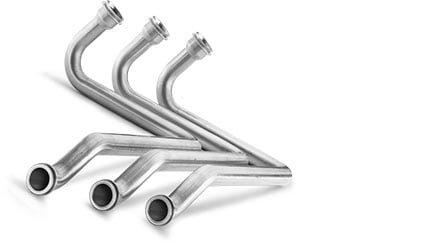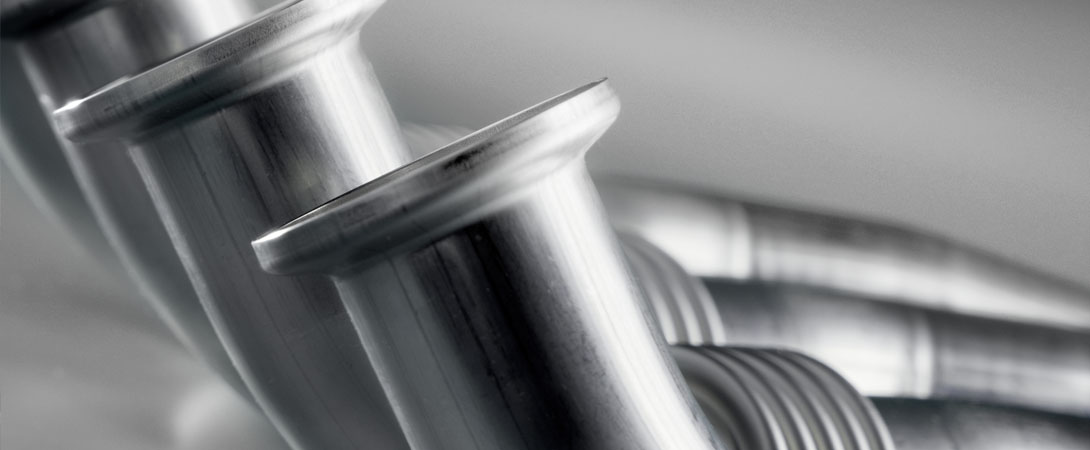 Faster cycle times with differentiated feed and stroke for each single punch. This allows you maximize each workstation without impacting
cycle time.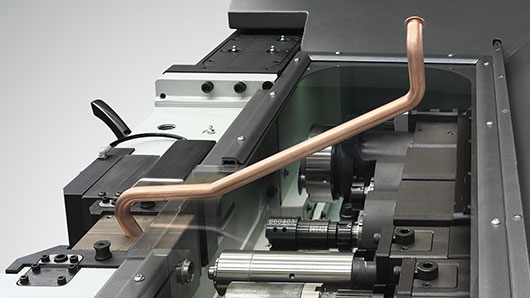 Less space, more possibilities.
Perform end-forming operations on bent tubes even in complex three-dimensional geometries.
The upper part of the machine is free of obstructions and the wide range of tools you can equip it with means you can do everything you want on straight or curved tubes.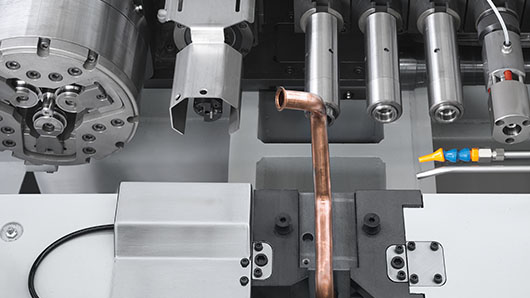 Up to 10 workstations.
Increase your options!
You can perform more complex end-forming operations in less time because you have up to ten workstations that you can equip with rotary tools and various types of fixed ram tools.
The right power
for a unique freedom of shapes
End-form thicker material and stainless steel with 10 tons of thrust power to create a wide array of shapes.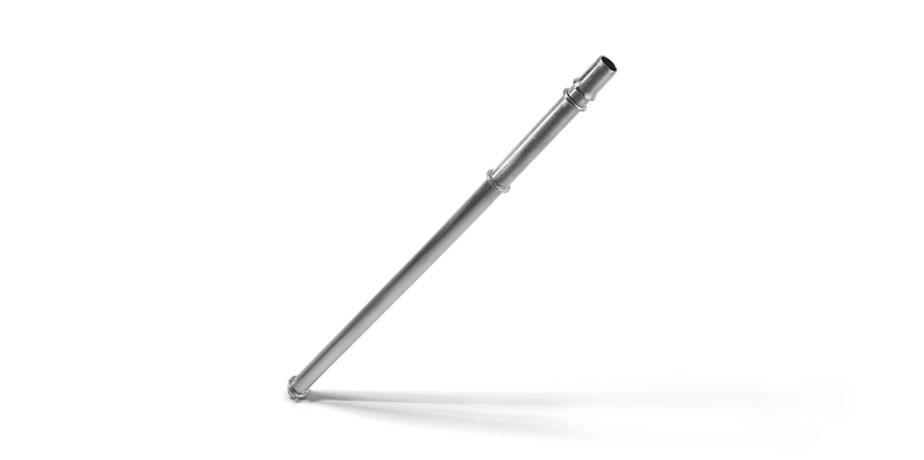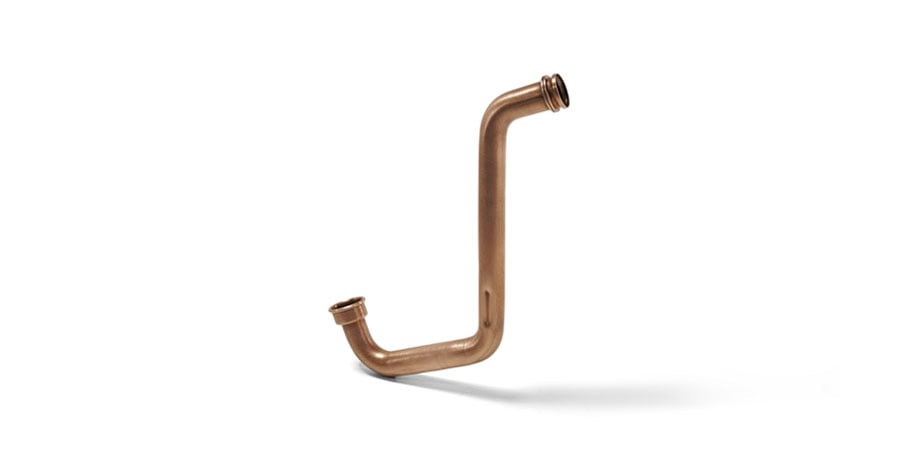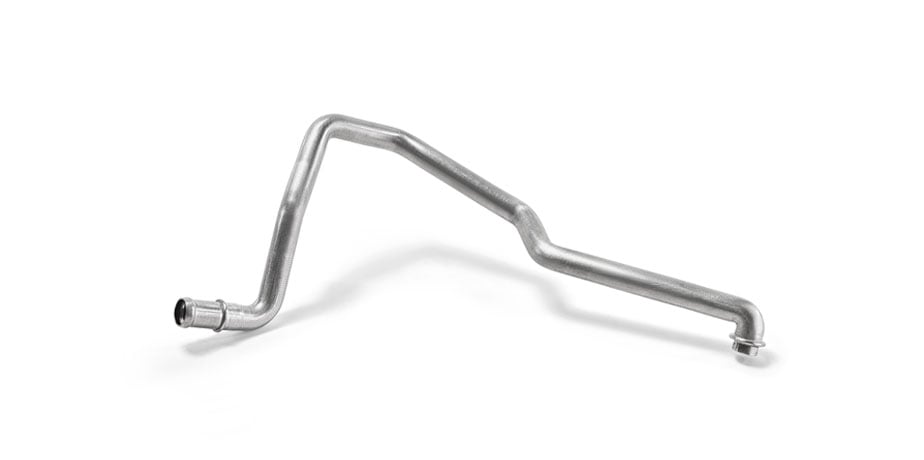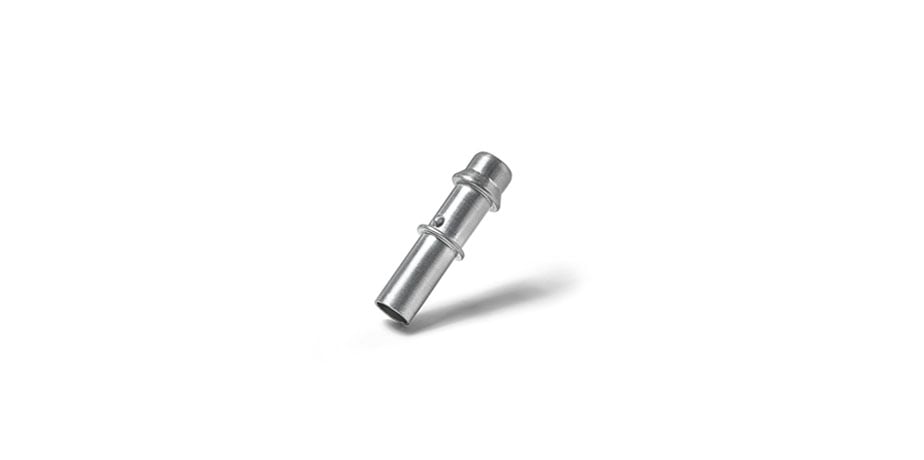 All-electric technology:
simple, precise, efficient.
Quickly change production thanks to the automatic set-up and no manual adjustments.
Maintain constant precision and quality of processes. All-electric technology ensures reduced maintenance and maximum reliability, and a clean and quiet system.
Minimum energy consumption
Ensure ever better performance with up to 70% energy savings compared to traditional technologies.