A British coffee maker with an Italian secret
15
seconds to make parts that used to take 3 minutes.
The client
Fracino is a Birmingham-based company that manufactures espresso machines
and exports to 70 countries, including Italy.
In the 1980s, the company that used to import machinery from Spain was named the second best distributor in the world. From that moment on, demand began to exceed availability and Fracino decided to build its own family of machines.
Success was immediate and today Fracino makes over 4,000 espresso coffee machines a year.
The strong commercial growth of Fracino led to new challenges due to the increase in production volume.
The solution was clear. They needed to make in-house parts to perform quality control and reduce lead times. So, a sheet and tube processing unit opened.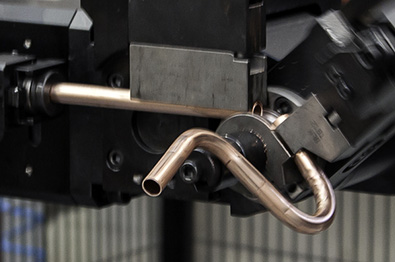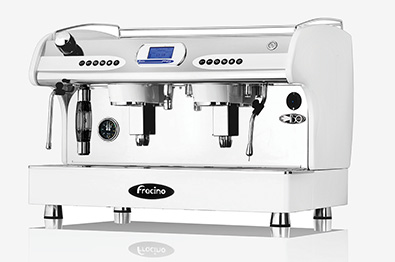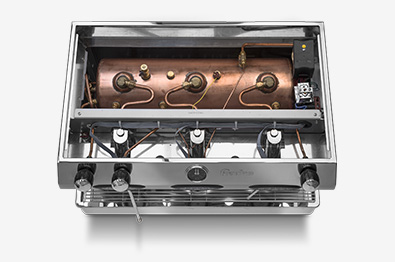 The solution.

Fracino introduced the 4-RUNNER; a bending, end-forming and burr-free cutting cell
enclosed in a single machine on their line.
Tubes that used to take 3 and a half minutes to process are now completed in just 15 seconds.


With the 4-RUNNER, lead time issues on materials have been eliminated, waste material has been reduced by 20% and energy savings of 80% have been generated compared to the old bending systems.
4-RUNNER
The 4-RUNNER incorporates four processes in one machine; straightening, bending, end-forming and cutting.
The all-electric technology guarantees high tolerance, accuracy and quick and easy changes of production.
The 4-RUNNER can store the position and setting of each electric axis, eliminating any tooling at batch change.

The introduction of 4-RUNNER revolutionized our tube production. Thanks to its incredible speed, the bending step that used to be the bottleneck of our process is always ahead of schedule.