VGP3D
Bending and wire bending
programming software.
VGP3D: Our expertise is pre-loaded on the machine.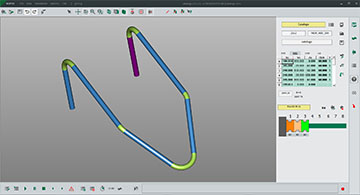 Quick and simple: intelligence is its strength.
With VGP3D, you have a fast and intuitive workflow. You can import the part or enter its coordinates. Just select the model and VGP3D has already acquired all the necessary information to simulate your work cycle and kick off production quickly and safely.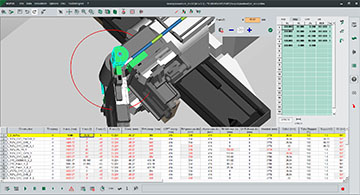 True-to-life 3D graphics.
See every detail of the machining process with a true 3D representation of the part and each component of the machine. You can also use drag & drop mode to adjust positions and movements.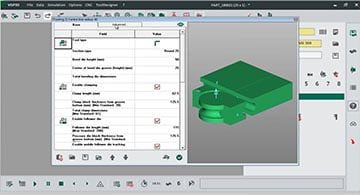 No manual adjustment, the program does it alllui.
With VGP3D, you have full control of your tube bending machine. Manage adjustments and set-up the machine and bending equipment. Geometry, set-up, working parameters, everything is saved with the model and reusable for each new part.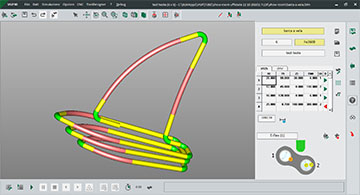 Flexible in different application scenarios.
Create your own bending programs in different application scenarios, on tubes of any cross section for programming multiple fixed or variable radius bending technologies . In any scenario, VGP3D will allow you to give shape to your ideas.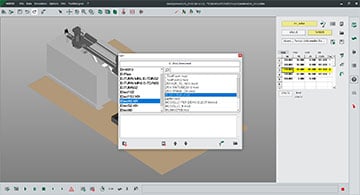 Office and machine, without distinction.
With VGP3D, you are free to choose whether to program your parts from the machine or the office.. With the PC version of VGP3D, you can program tube bending machines and wire benders offline, without having to interrupt production and centralize all BLM GROUP bending systems on a single PC.
Absolutely safe operation.
Simulate the bending cycle, identify and resolve any collisions before the program is sent to the machine. Where needed, VGP3D can automatically find bending sequences to avoid collisions. All this, together with perfect 3D graphics, allows you to validate your bending programs and kick off production with complete confidence.
The intelligent heart of your tube bending machine.
Since it is a native software for BLM GROUP tube bending and wire bending machines, VGP3D makes the most of its power, functionality, and add-on modules to guarantee part precision, quick changeover, simplicity of use, and robustness of the processes.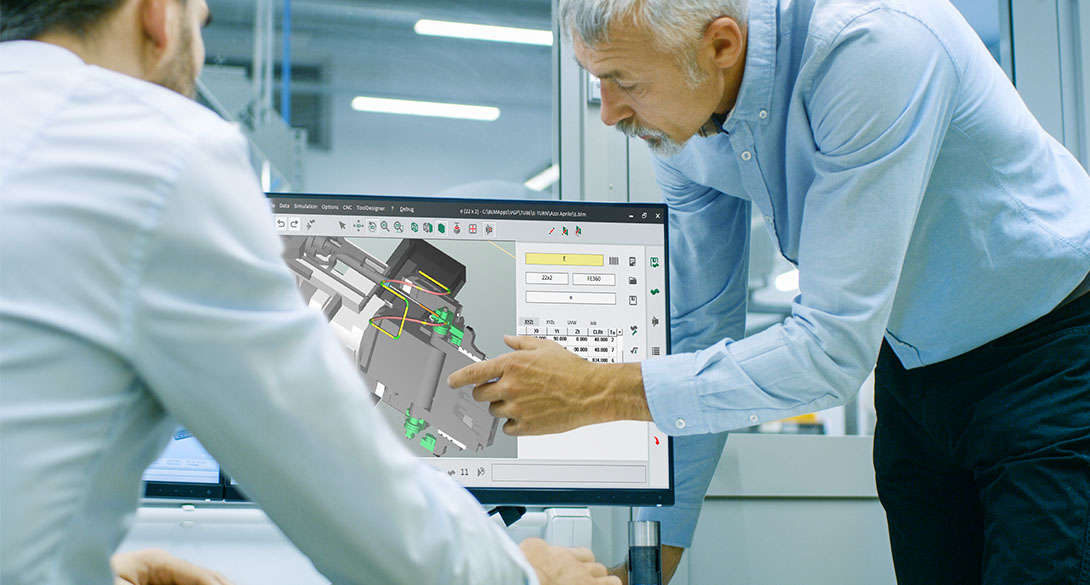 Awareness on all levels.
It is from the knowledge of every detail that every result is unique and perfect: geometry of the tube and wire to be bent, elastic response of the material, set-up parameters and tool adjustment, bending technology, thrust force, clamping torque, machine, accessories and functionality.
And you are ready
for multi-technology scenarios.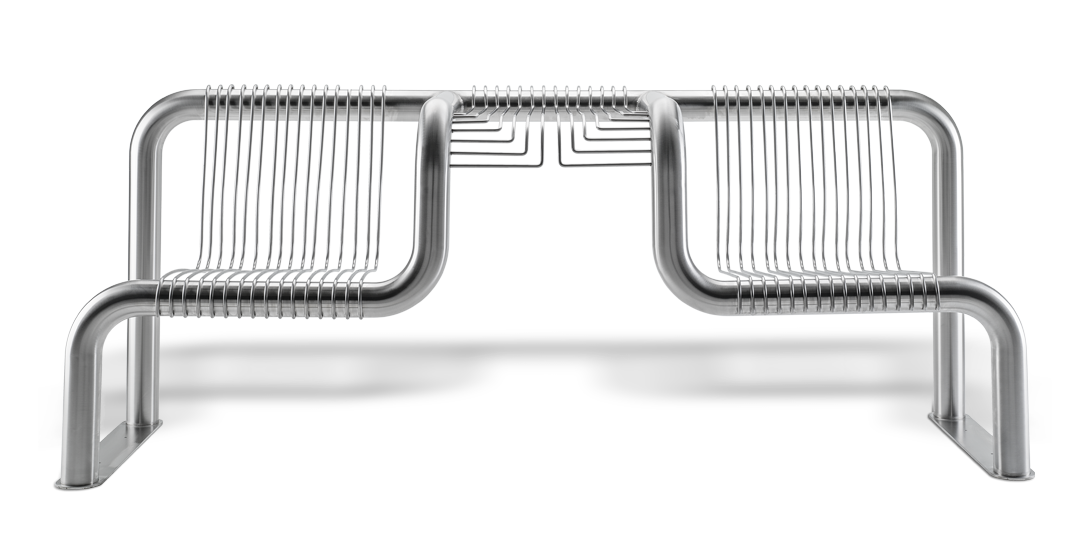 Part of a big family: BLMelements.
Software and machines exchange information, effectively integrating different production technologies to improve efficiency, simplicity, and production flexibility.

This is the magic of BLMelements.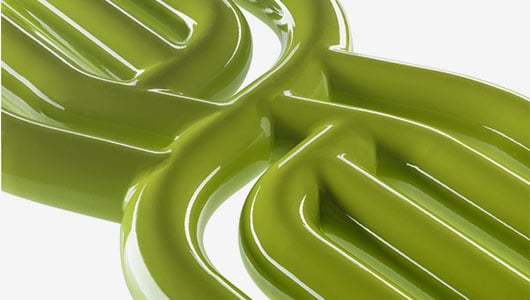 Digital Bending: the new era of tube bending.
VGP3D imports the part and creates the list of bending tools you need. Tool Room monitors tooling inventory. If a tool needed is already in use, it identifies an alternative from your tool stock.
Request drawings of the bending tools you need directly online.
Once you have created your part on VGP3D, just connect to the online Tool Designer service and the system will create the drawings of the tools you need. You can download the files STEP or PDF formats.
You can then estimate the tooling cost and respond to your customers with an accurate quote.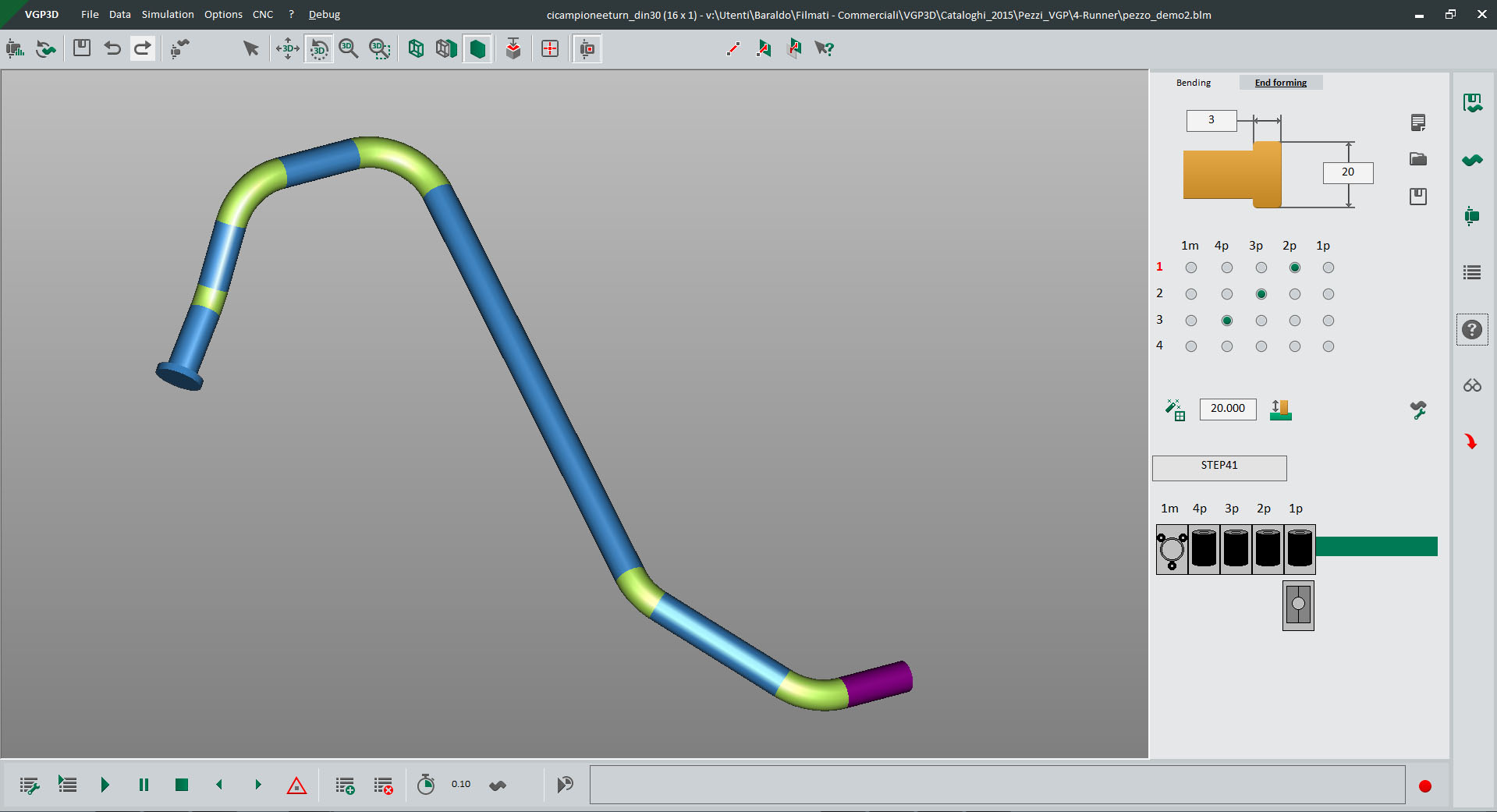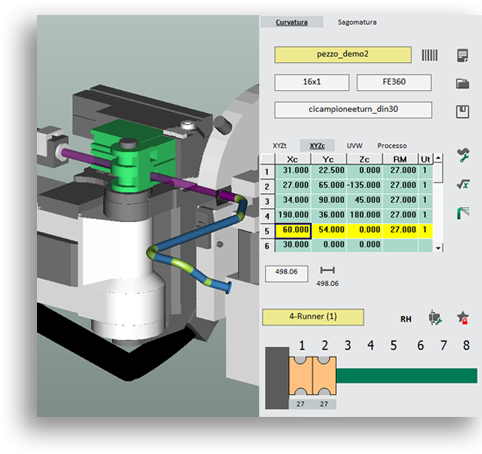 Per compensare il ritorno elastico non servono tentativi. Con B_Right la curvatubi misura in automatico in processo l'entità del ritorno elastico e ne esegue la compensazione.
Più operazioni in linea significa risparmiare tempo prezioso. Con B_Punch puoi gestire direttamente da VGP3D punzonature, forature, marcature, flow drill in linea con il processo di curvatura.
B_Tools
B_Import
B_Right
B_Punch
B_3D_Options
B_Helix
B_Barcode
B_Export
B_Weld
B_Measure
Eliminate waste and trial and error.
With B_Tools, your tube bending machine automatically compensates for the springback of the tube, so you have the part right from the start.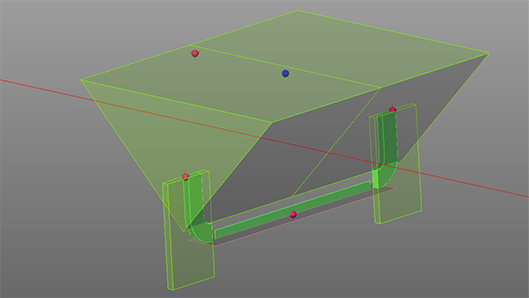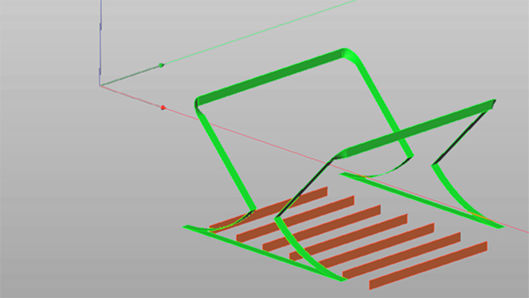 Opzioni di snervamento su taglio-piega
La libreria dei tagli piega si arricchisce di nuove interessantissime funzionalità. Tagli di indebolimento e dentini di scanso, completamente parametrici, favoriranno la piegatura della tua barra in caso di spessori elevati.
Ribaltamento automatico del pezzo in CAM
Il CAM di ArTube, assecondando le tue preferenze, capovolgerà direttamente il tuo profilo conformemente per ottimizzarne la lavorazione in macchina e aumentare la tua produttività!