Start off on the right foot.

Round, square, rectangular tubes
Tubes and profiles up to
in weight
Tube diameters
mm diameter
The best of technology in the smallest member of the family.
With the new TubeCutter cutting head equipped on the LT5.10, you will produce high quality parts. With automatic focus and integrated laser parameter management, there is no need for adjustments.
Performance based on robustness and, above all, reliability.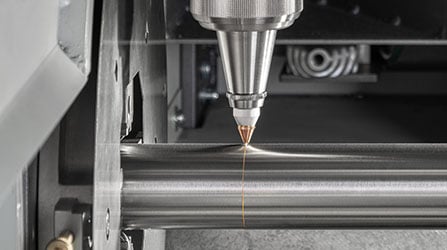 Ergonomic and accessible.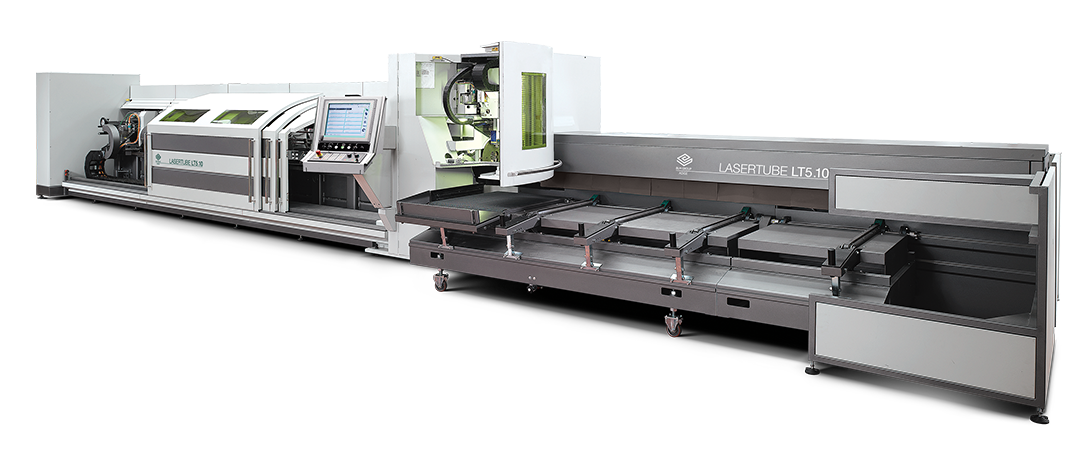 Ergonomically designed for accessibility to the processing line through the double opening with sliding doors. Loading a single bar
,
or
making adjustments
for production changes
,
is a convenient operation. Access areas are
safety interlocked for operator protection.
Form and content in a single solution
The best choices show their value over time.
Choose the 1 kW or 2 kW laser source according to the maximum thickness you plan to cut. From problem-free loading of small and flexible tubes, to thicker, heavier sections.
Machine performance will remain robust, reliable and productive year after year.