Manufacturing for the future with Lasertube and tube
bending machines
From 10 to 2 min
The production time of a part with the laser
The client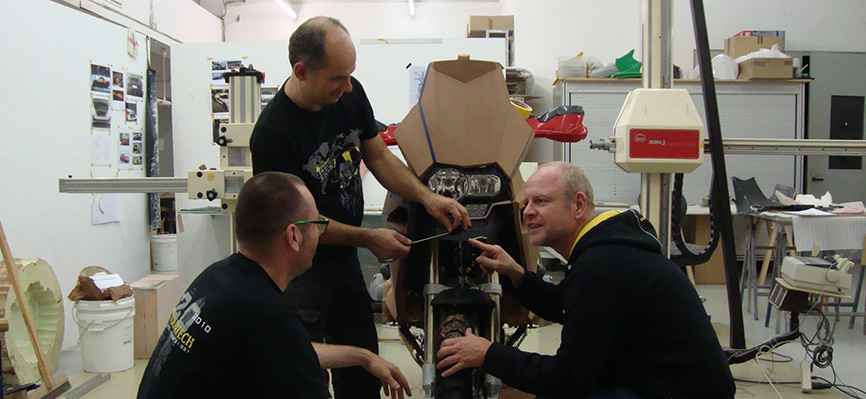 Established in 1996, TOURATECHH AG grew fast making mechanical parts and components for the most important motorcycle manufacturers. Everything changed for TOURATECHH when BMW saw great potential in its luggage racks.
Automation for TOURATECHH was the only way to make high-quality products while keeping down production costs and remaining competitive.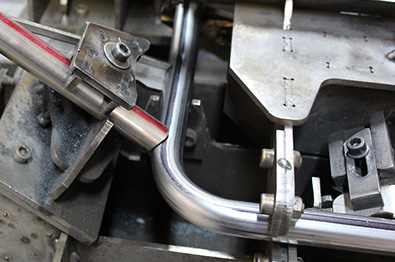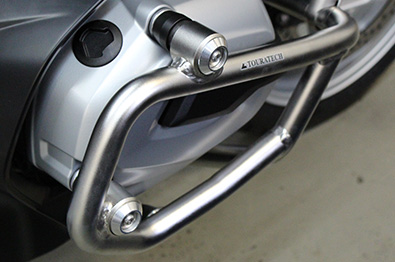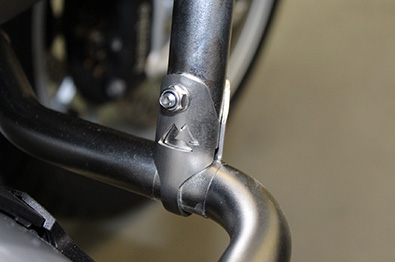 The solution
Thanks to E-TURN's all-electric bending, this machine is able to guarantee repeatability and precision unthinkable with previous hydraulic systems.
The addition of a Lasertube LT5 system for cutting tubes with fibre laser sources guaranteed accuracy and even faster production times with major cost reductions.
TOURATECH went from 10 minutes to make a luggage rack part using traditional methods, to just 2 minutes using laser cutting technology, and several intermediate steps are eliminated. Laser technology makes it possible to modify part drawings and create perfect joints. Another important advantage is related to the possibility of integrating multiple technologies.
TOURATECH has a B-Tools system for obtaining accurately bent tubes from the first part, but this feature alone is not sufficient unless the parts are pre-cut by the laser system. The holes are often in a different position from those originally expected because of the stretching and elastic return of the bent tube.
The solution, All-In-One, established a software connection between technologies which made it possible for the two systems to communicate to obtain correctly bent and cut parts from the first attempt.
LT5.10
The LT5.10 is an easy-to-use laser tube cutting system for medium-light tubes, capable of reliably producing high-quality parts and offering significant cost savings over traditional technologies.

I was genuinely surprised that in just one week, the machine was up and running with virtually no problems! In our previous experience, machines of this type would take a few weeks of work before being able to kick off production.
How the All-in-one
process works
The tube bender calculates the elongation of the material
and communicates it to the Lasertube.
The Lasertube system corrects the
position of the cutting geometries along the tube based on
the information received and performs the machining.
The piece is then passed to the tube bender, which also
compensates for the elastic return of the tube. The result is the
tube cut and bent to perfection from the very first attempt.
The advantages of All-in-one technology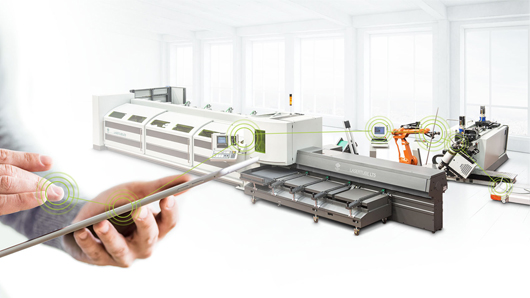 - Savings: elimination of rejects and waste of time in attempts.

- Simplicity: independence from the operator's experience and automation of programming through the entire process.

- Quality: repeatability and precision of the pieces made.

- Flexibility: production of small batches with extreme efficiency.