Unlimited possibilities without compromise

Round tubes, square, rectangle, and open profiles, special sections.
Tubes and profiles up to
in weight
Tube cutting from
0.5" to 6"
(12 mm to 152,4 mm)
in diameter
Immediate production changeover
LT7 is automatically ready for the next production batch.
At the end of each batch, the loader, spindle, steady rest and intermediate supports automatically adapt to the new section to be cut, without ever interrupting the production cycle.
Boom! You're super efficient!
Organize your work!

Flexibility is being free
to choose!
Work independently with the bundle loader.
Pause the workflow to produce small batches, loading one or a few bars on the fly.
Load special and/or open profiles without management problems.
Unload short or long parts, front or back, while scrap is automatically managed.
Integrate robotic loaders or automated storage systems for continuous flow production.
Reliable results in all conditions
Let BLM GROUP Active Tools handle several operations for you.
Accurately cut geometries even on distorted tubes.
Optimized quality and cutting speed even on thick-walled materials.
Change section, material, and thickness without sacrificing cut quality.
The positioning of the internal or external weld seam is always consistent.
In other words, Active Tools are the perfect partners for managing your operations!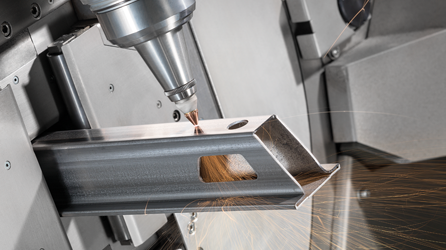 The highest productivity at the lowest cost per part.
0
Zero set-backs for production changeover.
0
Zero slowdowns for the preparation of the machine.
0
Zero delays for optimizing the cutting parameters.
+
Faster acceleration due to rugged machine construction.
Speed and efficiency mean higher production output and lower cost per part!
What's not to love?
BLMelements

: the software suite that creates value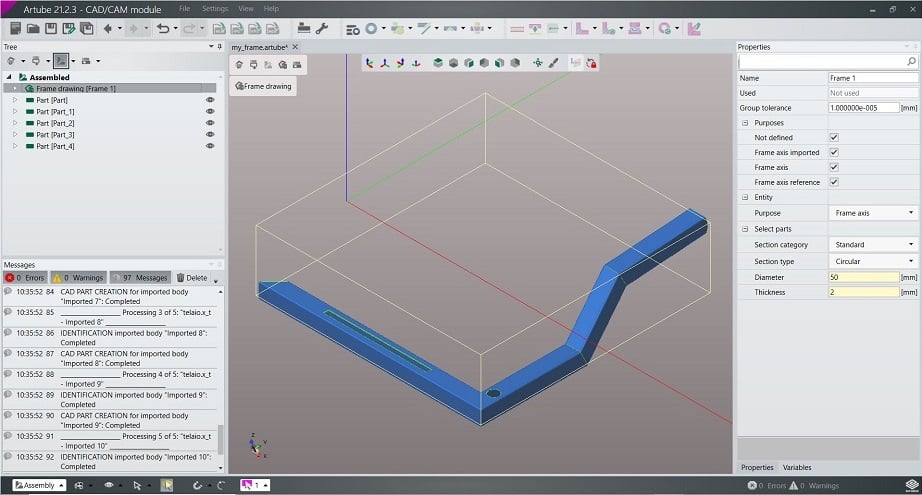 Design of parts and frames in a three-dimensional graphical CAD/CAM environment (Artube) designed to exploit every performance margin of the Lasertubes.
Libraries of functions that speed up and simplify design on the tube.
Accurate batch time and cost estimates for a detailed estimate (PartViewer).
Remote planning and real-time monitoring of work in progress (Protube).
All this and more makes a difference every day in terms of being able to make full use of a laser cutting system, reducing unproductive downtime times and eliminating waste.
A choice of value also involves software.