BLM GROUP is a company that designs, manufactures, and exports high-level technology and innovation worldwide for over 60 years.

From our local origins to today's global dimensions, we have always pursued excellence in the world of machine tools with absolute determination and pride, keeping our commitment and growth in new markets constant.

Working at BLM GROUP means:
Taking part in
innovative projects
Successfully tackling
new challenges
Discovering
new technologies
Having the opportunity
to get involved
Working at BLM GROUP.
Working at BLM GROUP allows you to deepen your knowledge in various areas:
design, production, customer management, and functional support areas.
We have over 900 people working in more than 13 countries.
This means exceptional global opportunities.

Find out about our departments:
Open positions.
Do you want to become one of our Resourceful Humans? Please send us your resume.
Innovation is what we do. And our innovation is based on the unique qualities and ideas of everyone who works in the BLM GROUP, at all levels.

Come and join us!
Can't you find the right open position for you?
Send us your application anyway!
---
Opportunities for everyone.
BLM offers the possibility to grow to many different profiles, from high school students
to recent university graduates, up to established professionals.

Find out more about these opportunities:
High school
students
And after school? BLM GROUP offers many job and internship opportunities, together with a series of projects in collaboration with schools.
University
students
Looking for an internship? We offer opportunities to grow your personal and professional development.
Are you ready to launch your career? Apply your skills and knowledge and start your career path.
BLM GROUP certainly has something to offer you too.
Experienced professionals
Are you looking for a new challenge? We want brave people who want to make a difference by introducing new ideas and ways of thinking.
The selection process.
The selection process at BLM GROUP is handled directly by the Human Resources department and starts from the submission of your application. Simply fill in the online application form and attach your updated resume for consideration.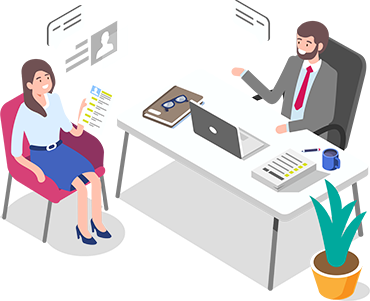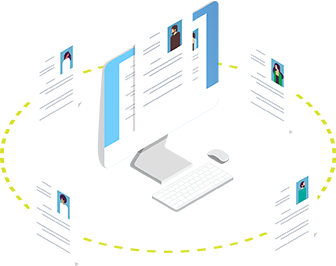 An initial meeting with our recruitment specialist is usually followed by a technical interview with our department manager(s).
Our recruitment process may require more than three interviews with different BLM GROUP personnel.

If you recognize yourself in these characteristics:
If we do not get back to you within 3 weeks, we suggest you consider your application unsuitable at this time.


Your resume.
The resume is your calling card and tells us all about you.
Enter all the information that will allow us to understand who you are clearly and concisely.
What we look for
Concise:
well detailed, but no longer than necessary
Personalised, but not elaborate
Up-to-date and current.
Honest:
honesty is a fundamental value for our Group. The same applies to your resume too.