Join our team.
Be the next one.
Working at BLM GROUP.
Working at BLM GROUP allows you to deepen your knowledge in various areas: design, production, customer management, and functional support areas.
We have over 700 people working in more than 13 countries. This means exceptional global opportunities.

Find out about our departments:
Operations.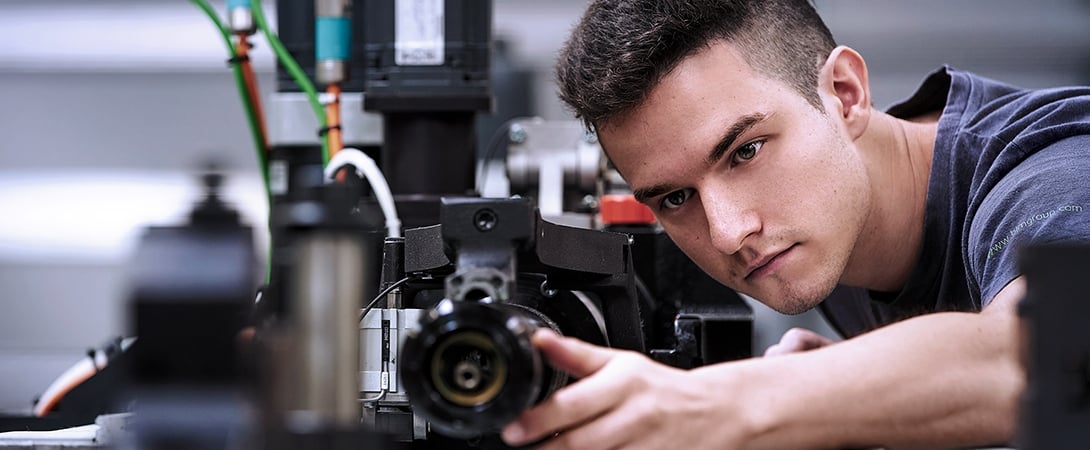 The production teams ensure that every machine leaving our production perfectly meets our customers' expectations.
With hundreds of possible configurations, ensuring that each order is processed on time, in the most efficient way and according to our strict standards, is a very complex job.

We are continuously evolving our approach to machine development and transforming our production to remain at the forefront.

Our focus is on automation and production optimization, harnessing the power of the Internet of Things to enable intelligent integration between products and processes. The goal is to build fully integrated digital factories.
Main activities and responsibilities:

- Electro-mechanical assembly and start-up
- Production of tailor-made equipment and modules
- Planning and control
- Maintenance
- Logistics management



Open positions.
OPEN POSITION
Manager, Spare Parts Shipping and Receiving
Novi, Michigan
Under the direction of the CFO, the Manager - Spare Parts, Shipping, and Receiving provides management to Parts and Shipping/Receiving/Warehouse employees, is responsible for the timely maintenance of stock and re-stocking, able to track and determine the need for required parts and represents BLM GROUP USA in the highest of standards with both external and internal customer service.
Career paths.
Enriching skills and experience is an opportunity for us, as well as you. There is always a need to fill new professional roles and vacancies.

Here are some of the more traditional career paths: