The broadest working range for the widest versatility of use

Round, square, rectangle, special sections and open profiles
Tubes and profiles up to
in weight
Tube diameter range from
0.5" to 9.45"
(12 to 240 mm)
Innovative technology,
tailor-made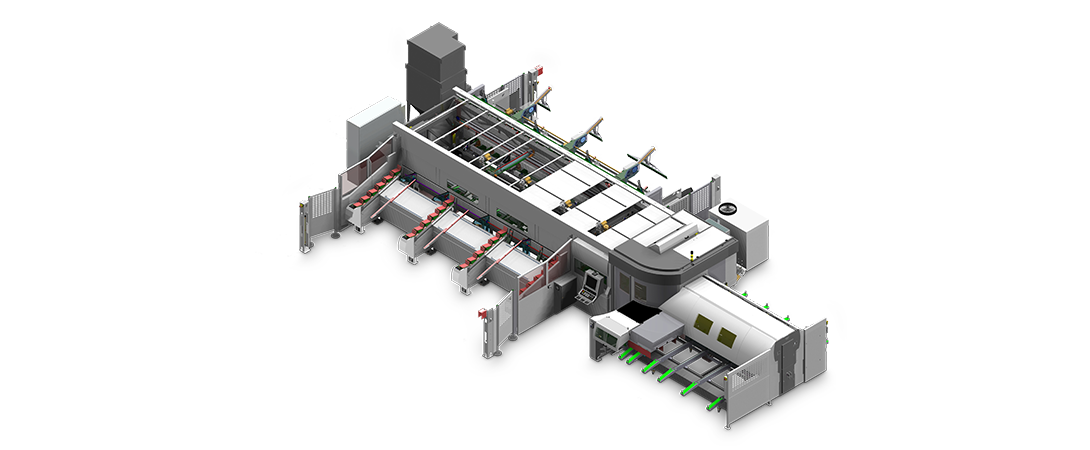 Two independent loaders that can be freely positioned at the front or rear: bundle, step-by-step, single bar. Short part unloading, scrap conveyor, motorized tables in front and rear.
You decide the layout according to the available space, but above all, your production requirements.
Everything you need, right where you need it
Productivity on large and small batches
To make large batches quickly, the bars are loaded one after the other without interruption. And if you have to add a job on the fly, with two loaders you can solve the situation and then immediately go back to the previous batch.
If you are dealing with small batches and frequent production changes, the machine will automatically configure itself to maintain continuous production without slowing down.
The quality you expect, in any condition
Consistent performance over the entire working range, whatever the complexity of the part and the cutting path.

With every material and thickness, with closed or open profiles, 2D or 3D cutting, number and shape of geometries, you will always produce the same quality.

Expect nothing less.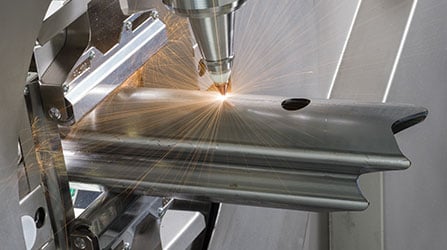 Compact

: Great for small batches
Performance, the sky is the limit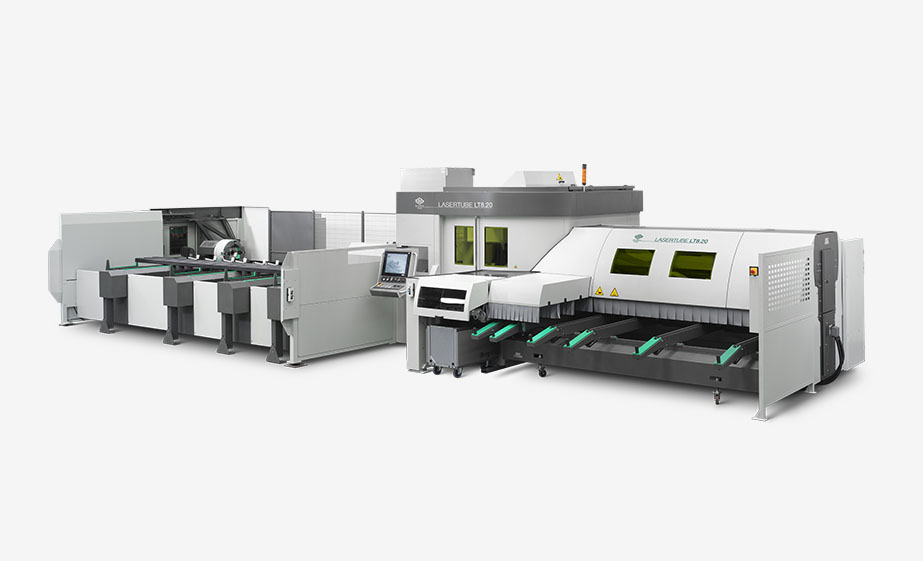 Choose an even more specific solution for small batches of medium-large sections, open profiles and IPE.

A chain loader on the front side reduces the overall footprint of the machine. Loading and unloading are on the same side, so you can place it in a small space close to a wall.
BLMelements

: the software suite that creates value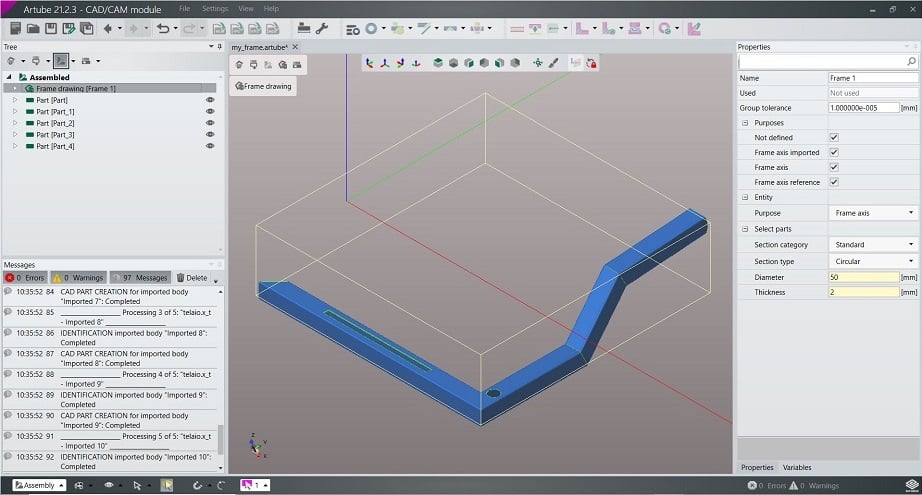 Design of parts and frames in a three-dimensional graphical CAD/CAM environment (ArTube) designed to exploit every performance margin of the Lasertubes.
Libraries of functions that speed up and simplify design on the tube.
Accurate batch time and cost estimates for a detailed estimate (PartViewer).
Remote planning and real-time monitoring of work in progress (ProTube).
All this and more makes a difference every day in terms of being able to make full use of a laser cutting system, reducing unproductive downtime times and eliminating waste.
A choice of value also involves software.