Choose the configuration that best suits your needs.
Evaluate the ideal solution for you, depending on the work you want to do.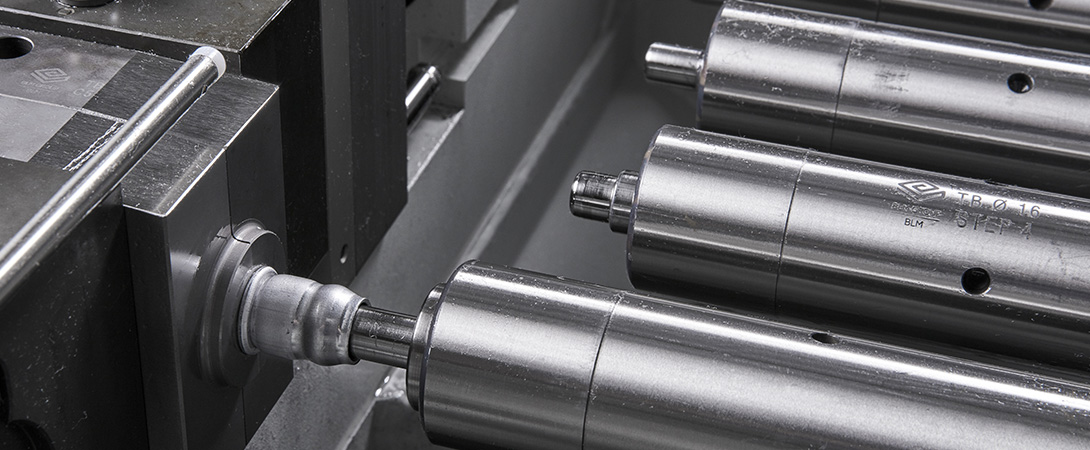 All the power you need, only
when you need it.
The AST30 can be equipped with a wide variety of ram tools to perform tapering, expanding, reducing, facing, cutting, flange insertion, deburring, single or double flare jobs.
The single punch advancement maximizes feed speed and eliminates constraints around the clamping area to increase part feasibility and efficiency.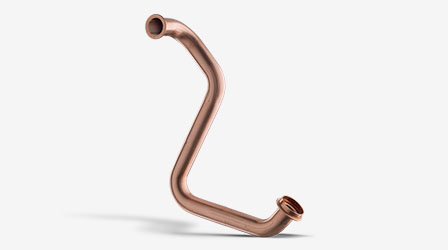 Form both ends at once.
Reduce cycle time. With the automatic head and tail management, you are able to form both ends of the part simultaneously.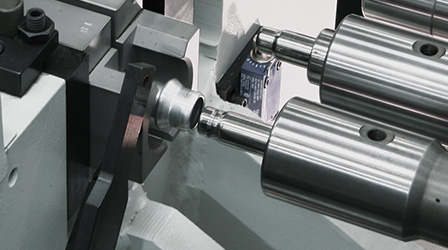 Quick

ram

tool

change.
Exchange ram tools in no time at all with the efficient quick connection method and be ready for your next production run.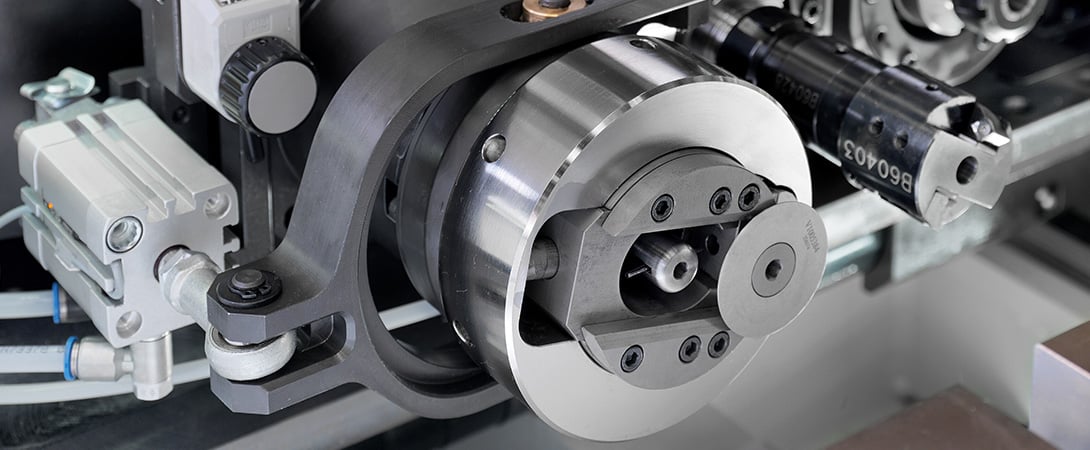 And what about trimming?
Do it on the

machine.
Perform the scoring or cut-off operation directly on the machine in a simple, fast and clean way. Avoid annoying part reworking which is typical of pre-bent parts that must be aligned for the forming operation.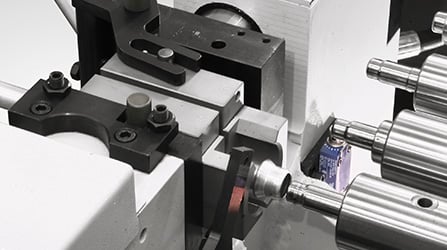 Optimal position.
No rejects.
The part is positioned simply and safely in the clamp, increasing the repeatability and eliminating rejects and defects on the tube by using the pre-clamping system.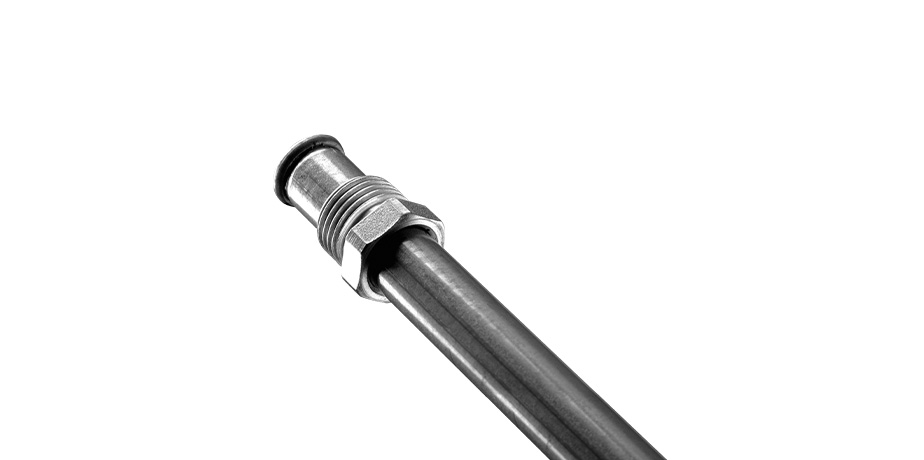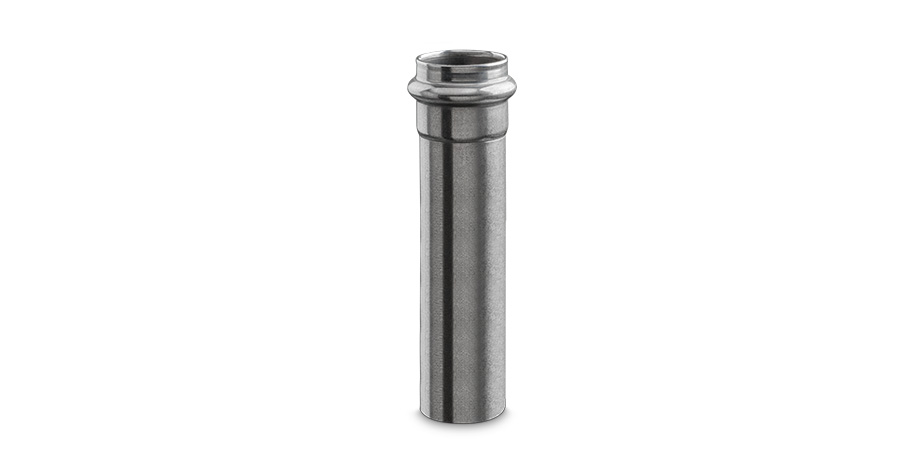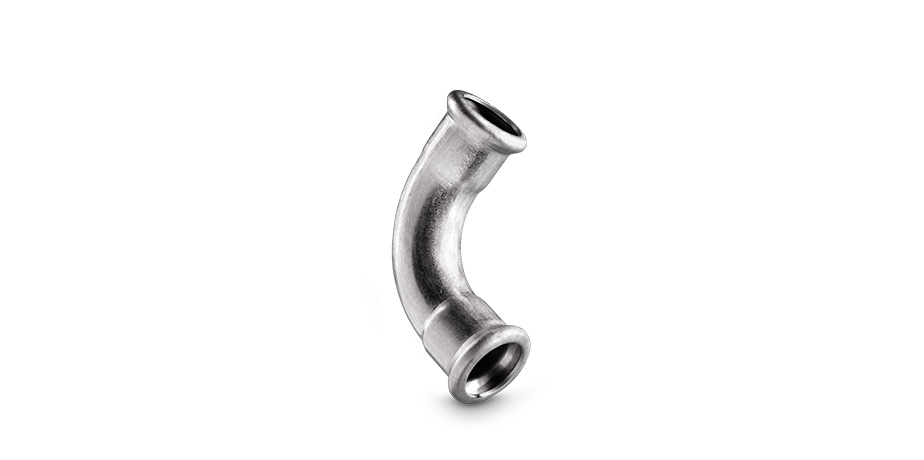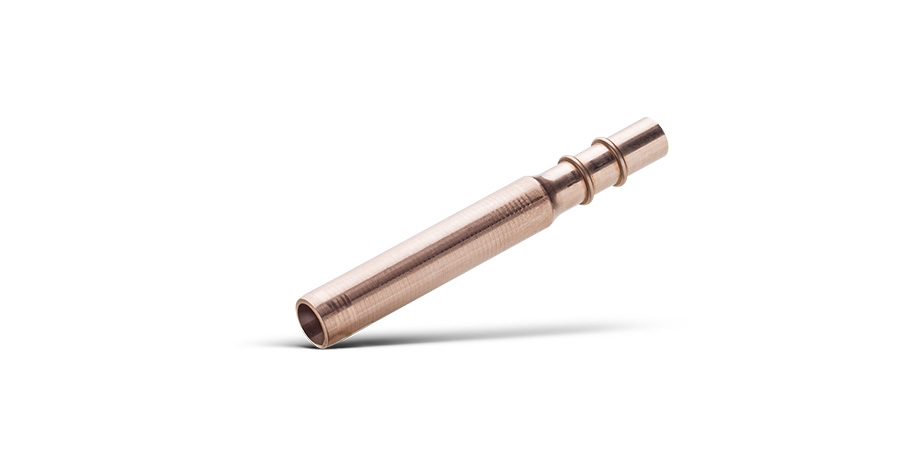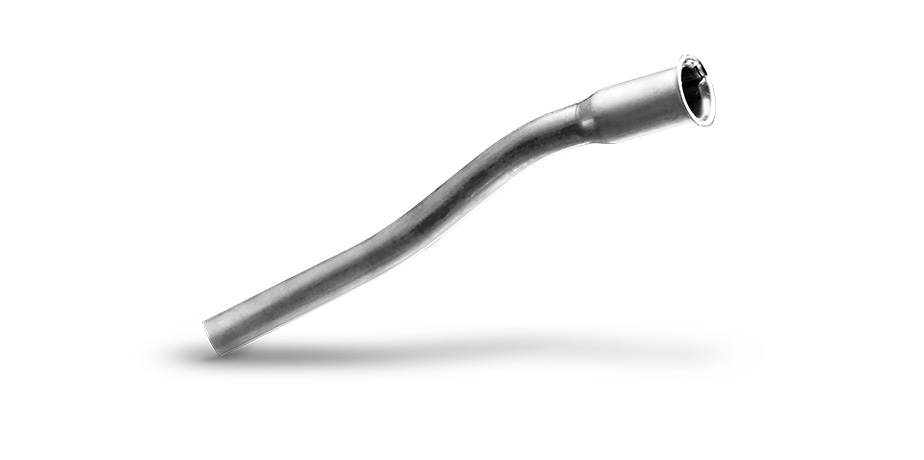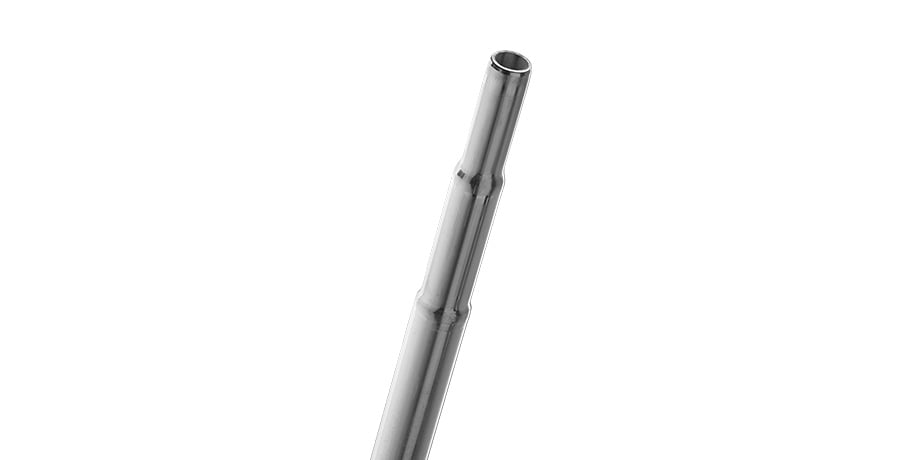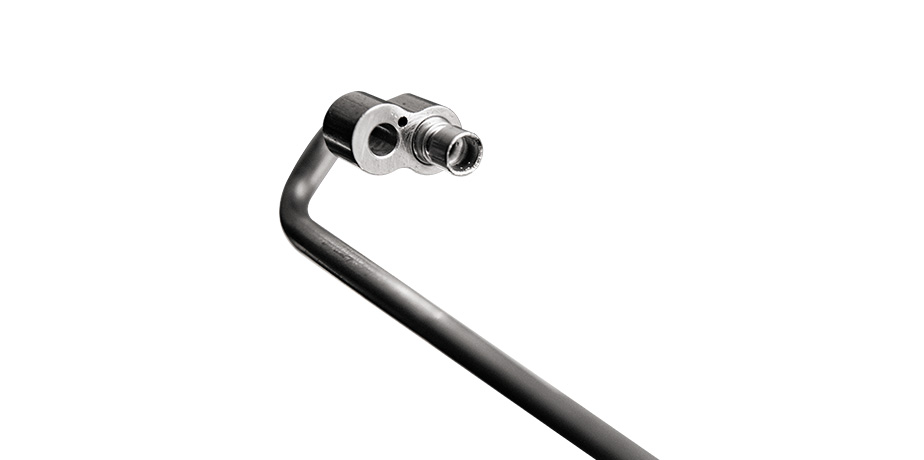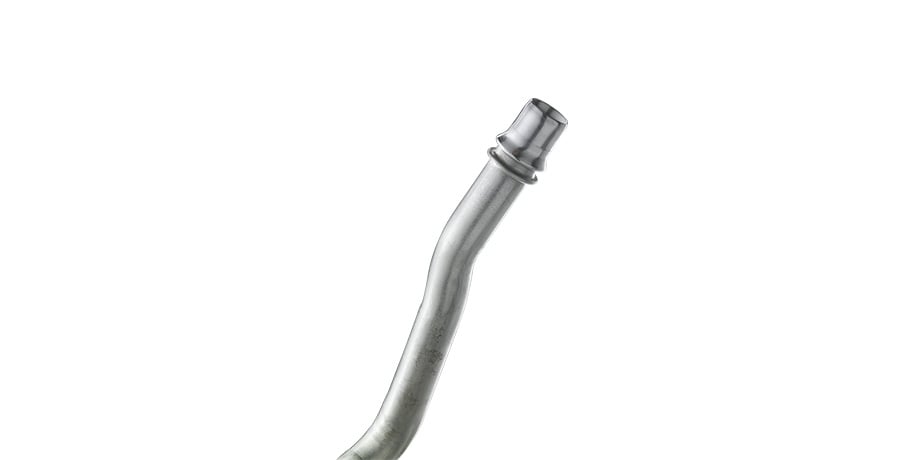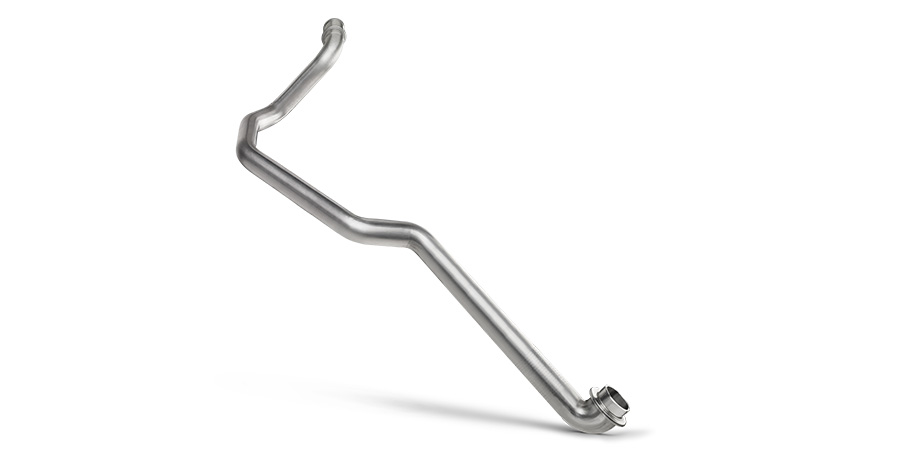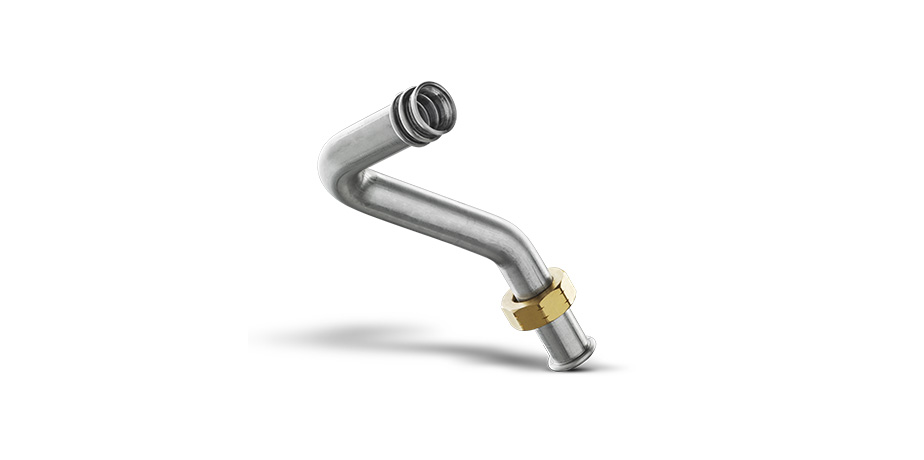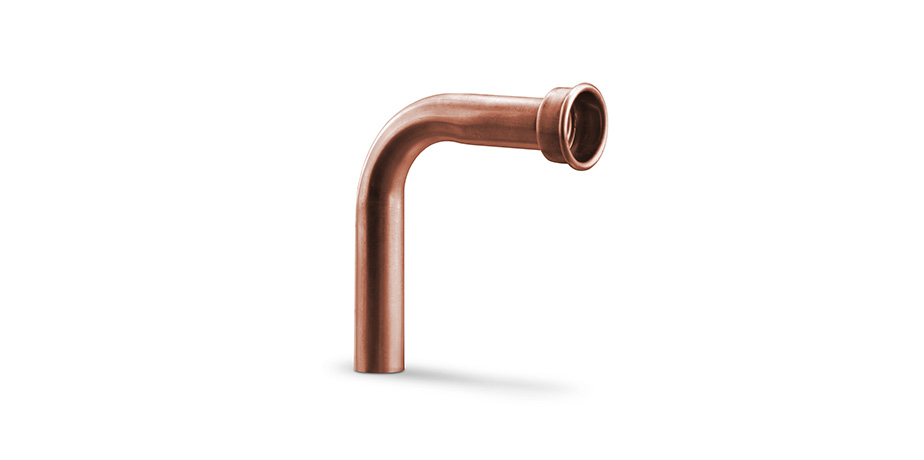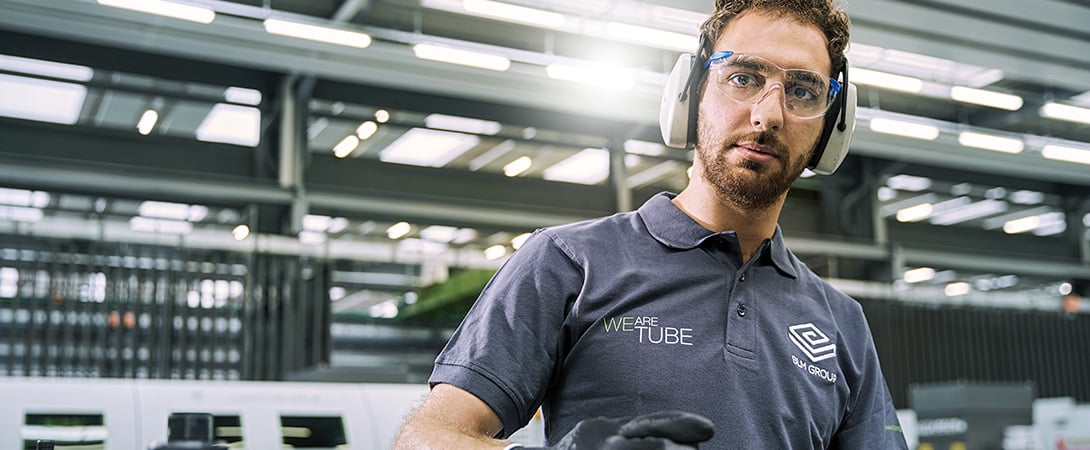 Choose the safety
for your job.
AST30 is CE certified and designed to the strictest safety standards.

The two-hand activation control prevents the operator from coming into contact with the clamp when loading the part.

The work area is completely closed. The safety-interlocked door is equipped with a large Plexiglas window to control all stages of the work cycle.

The electro-pneumatic clamping device allows the workpiece to be positioned safely at all times.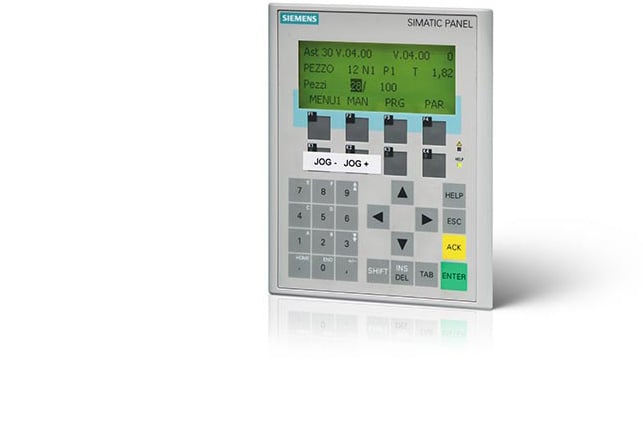 Easy to learn.
Very easy to use.
The PLC, with Siemens programming terminals, can automatically manage the machine ensuring maximum efficiency with no need for manual tuning.
Choose automated solutions
and work 24/7.
Integrate your machine with one of the many automatic loading solutions available:
from simple automatic loaders to vibrating feeders to pre-load connector fittings, and robotic handling systems.
Tube end-forming machines with automatic loader
Tube end-forming machines with automatic loader and vibrating feeder
Tube end-forming machines with robot loading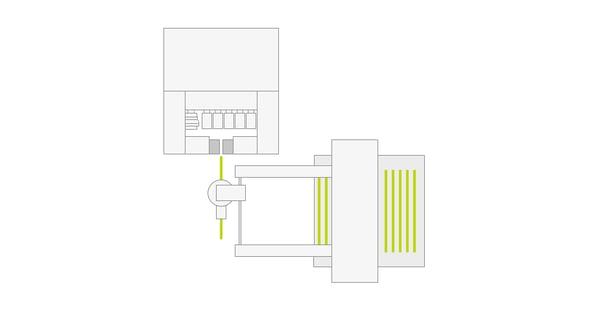 Create your own working line

.
Produce bent and end-formed parts in one efficient work cycle. Eliminate secondary operations, additional handling, and storage of semi-finished products. Manage everything from a single point of control.
Our tube end-forming and bending machines are designed to be integrated into complete production processes, so you can optimize production, save time, and dedicate your staff to activities with higher added value.
But integration is more than just that...
AST30 Technical Information.
Maximum workable diameter