Making kick scooters
by laser cutting.
83%
Time saved on one part
66%
Less production cost on the same part
The client.
Kostka - Kolobka s.r.o. started in 1993 in the Czech Republic as a welding subcontractor for metal fencing before turning to bicycle frames, keeping the metal fabrications in parallel, and finally making kick scooters.
Kostka - Kolobka s.r.o. makes no less than 25 models of kick scooters. They have models designed for use in cities, touring, fitness and racing. Approximately 10,000 roll out of the factory a year with a 10% increase.
Some years ago, they decided to boost productivity while maintaining the same quality.
Part accuracy is one of the most important factors on kick scooters and impacts the final performance of the product.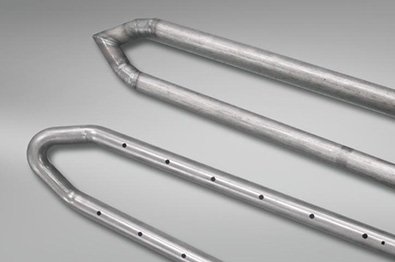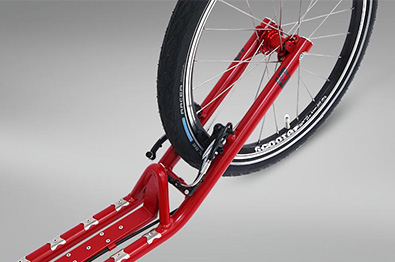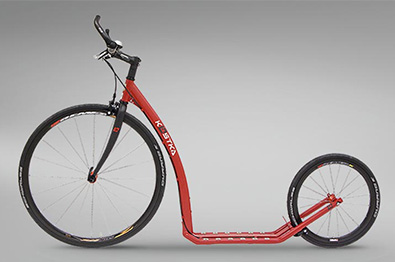 The solution.
With BLM LT8.20 technology, Kostka-Kolobka s.r.o. revolutionized the manufacturing process of kick scooters, replacing the main manual system and opening to new potentials, making it possible to address an increasing number of diverse customers.
The new bending and laser cutting systems have eliminated many weld seams and drastically reduced the number of components.
E-TURN
All-electric tube bender with in-process, left- and right-hand bending capabilities that does not require any manual adjustment. It can produce parts with complex geometry and reduced intermediate section between bends.

All the parts of the frame are cut on the laser machine. The tube bender then bends the most important part with the holes already made before it is sent directly to welding. Productivity has increased tremendously and there is less waste. It can be said that the quality of the production process as a whole has increased.