Prototyping at laser-fast speed.
The client.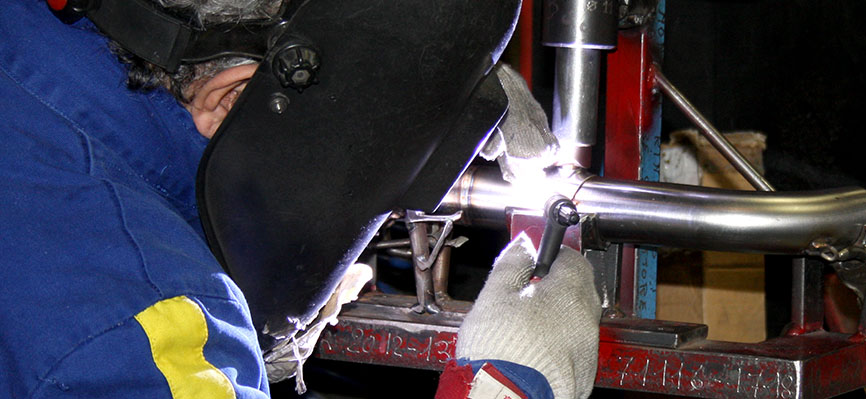 Innovative manufacturer Arrow Special Parts, based in Perugia, Italy, has chosen technology as the pillar of all activities.
Strong years of tradition and involvement in racing, Arrow today has consolidated knowledge and expertise in developing and making exhaust systems for mopeds, scooters and motorcycles. This experience has been built up over time by collaborating with major motorbike manufacturers for developing, tuning and manufacturing original equipment and aftermarket exhaust systems carrying the Arrow trademark.
To emerge on the market and face the tough competition of Chinese products (in terms of prices), they needed a solution that could ensure manufacturing quality, high production rates, and above all, production process flexibility and optimization. Laser technology – CO2 and then fiber – radically changed how this major company worked shifting the focus heavily towards quality.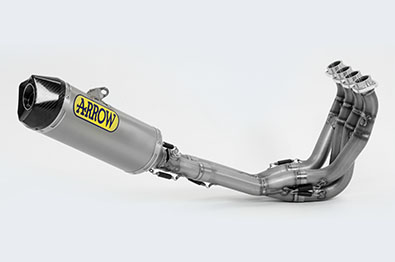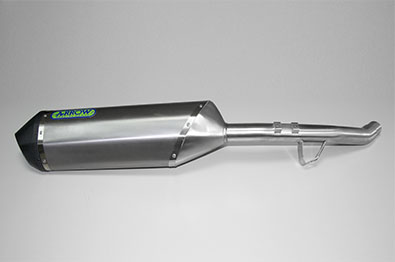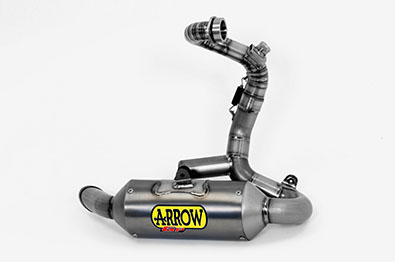 The solution.
Arrow uses state-of-the-art machinery and technology for automating critical processes such as cutting, bending and preparing tube-shaped elements. The tube production cycle includes bending the various parts which are then trimmed, cut and dispatched to the welding system. Absolute accuracy is a common denominator and this makes Arrow a convincing test bench for BLM GROUP tube benders and Lasertube systems.
The E-TURN guarantees maximum accuracy on thin materials (typically only 1 mm thick) and bend geometries. Laser technology, instead, allows them to be flexible, make smaller batches and respond to competition with top-notch quality products. The most recent installation is an LT-FREE five-axis laser cutting system for processing tubes and sheets that is particularly advantageous in terms of versatility and flexibility.
Now, Arrow Special Parts can make complex parts such as manifolds with even more functionally. Cutting is spotlessly clean and fault-free. The prototyping step has also been drastically shortened. With laser technology, they can define the exhaust starting from the 3D CAD model, build the prototype, send it to the customer for approval and start actual production very rapidly. This implies significant saving in terms of the hourly cutting cost and offers a much better performance.
LT-FREE
The ease of programming and versatility of the LT-FREE allows Arrow to develop a new prototype and kick off production very fast, obtaining even complex parts in a functional, efficient and clean way with high-quality results.

By exploiting the potentials of the LT‑FREE, we can make complex parts, like our manifolds, in a more functional manner.