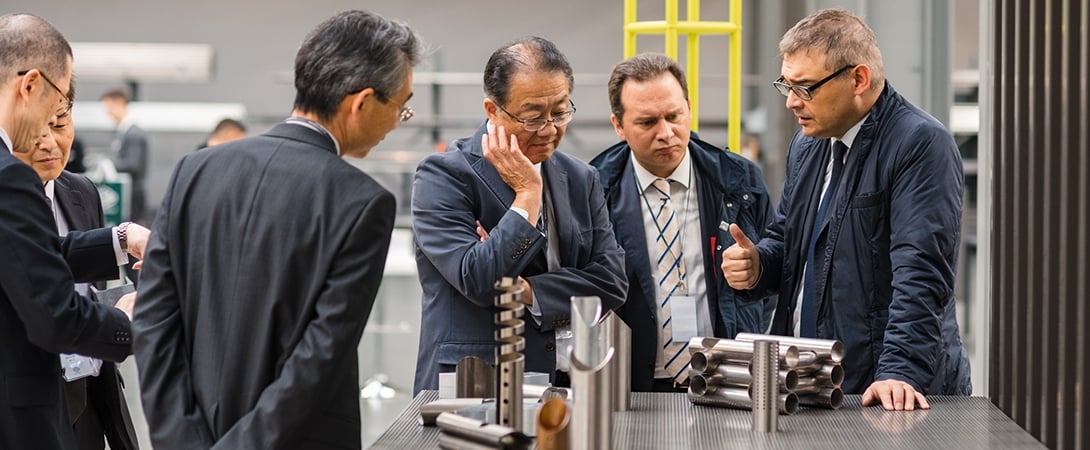 Customer Service Specialist
Customer management
Novi, Michigan
Stanowisko podlega:
Service Coordinator
Under supervision of the Business Administrator, serve as the first point of contact for customers requiring technical support. The Customer Service Specialist creates and assigns service tickets to the appropriate departments, monitors service ticket statuses and follows up with technicians to ensure issues are resolved in a timely manner.
Powierzone zadania i obowiązki:
The duties listed below are the specific duties and tasks that someone in this position must accomplish (i.e. why the job exists.) These are the core responsibilities of the position that cannot be modified or eliminated. The omission of specific statements of duties does not exclude them from the position if the work is similar, related, or a logical assignment to the level and/or class of this position.

Promptly answer incoming Service Department phone calls in a professional, friendly, and efficient manner
Create and update service tickets based on phone and email conversations utilizing corporate ticketing software system
Accurately obtain and clearly document details of service issue, part number inquiry or training request
Verify and update customer, contact and machine information in service software system database
Properly identify when a service issue should be escalated to management team
Consistently monitor service ticket dashboard and follow up with phone support staff on open tickets to ensure daily service objectives are achieved
Track weekly phone support statistics and communicate results to company leadership
Generate reports and analyze service-related data as requested by management team
Communicate weekly on call hotline assignments to all parties involved
Review after hours hotline call summary daily and follow up with appropriate team to determine if a new service ticket should be created or if issue was resolved
Provide backup phone support to front desk receptionist
Offer feedback and suggestions to improve service levels and internal processes
Perform other clerical and administrative office functions as assigned
Maintain a clean and organized work environment
Provide support beyond standard hours if call volume and/or workload requires
Additional duties as assigned by management
Education and Experience

Associate Degree preferred; or 3+ years equivalent customer service experience
Excellent phone etiquette, interpersonal and customer service skills
Strong written and verbal communication skills
Experience using CRM/CSM systems
Ability to work in a fast pace environment and maintain composure in stressful situations
Licensing/Certifications
None
Knowledge, Skills, and Abilities
Proficient in MS Office Excel, Word & Outlook.
Highly organized; thorough and efficient; methodical and detailed worker.
Solid work ethic with proven dependability.
Must be able to effectively listen, understand, and analyze/solve problems
Able to meet deadlines and communicate deadlines to other team members.
Able to work independently and effectively with minimal supervision.
Excellent time management skills.
Able to effectively work with all levels of team members.
Fluent in Italian or Spanish (preferred, but not required)
Equipment, Machinery, Tools, and Vehicles Used
General office equipment, including, computers, printers, fax machines and telephones
Physical Demands
The physical demands described here are representative of those that an employee must be able to accomplish in order to successfully perform the essential functions of this position. Reasonable accommodations may be made to enable individuals with disabilities to perform the essential functions of this position.
While performing the duties of this job, the employee is regularly required to use hands to manipulate, handle, feel or operate objects, tools or controls; reach with hands and arms; stand; talk and hear; walk; sit, climb or balance; stoop, kneel, crouch or crawl; and lift or move up to five (5) pounds.
Specific vision abilities required by this job include close vision, distance vision, color vision, peripheral visions, depth perception and the ability to adjust focus.
Mental Demands
While performing the duties of this position, employees are regularly required to use written and oral communication skills; read and interpret data, information and documents, analyze and solve problems, use math and mathematical reasoning; observe and interpret situations; learn and apply new information or new skills; work under deadlines and constant interruptions; interact with staff and other organizations; and frequently deal with dissatisfied or quarrelsome individuals.
Working Conditions
The work environment characteristics described here are representative of those an employee encounters while performing the essential functions of this position. Reasonable accommodations may be made to enable individuals with disabilities to perform the essential functions of this position.
The incumbent works primarily in an office environment.
The position requires only occasional travel for training or similar activities.
Requisiti
preferenziali:
Associate Degree preferred - Fluent in Italian or Spanish (preferred, but not required)
BLM Group USA Corp. provides equal employment opportunities to all employees and applicants for employment and prohibits discrimination and harassment of any type without regard to race, color, religion, age, sex, national origin, disability status, genetics, protected veteran status, sexual orientation, gender identity or expression, or any other characteristic protected by federal, state or local laws. If you need assistance or an accommodation you may contact us at (248) 560-0080.