Twice as fast with LT8.20.
1' 48"
The time to make a prototype, the lowest of all competitors.
The client.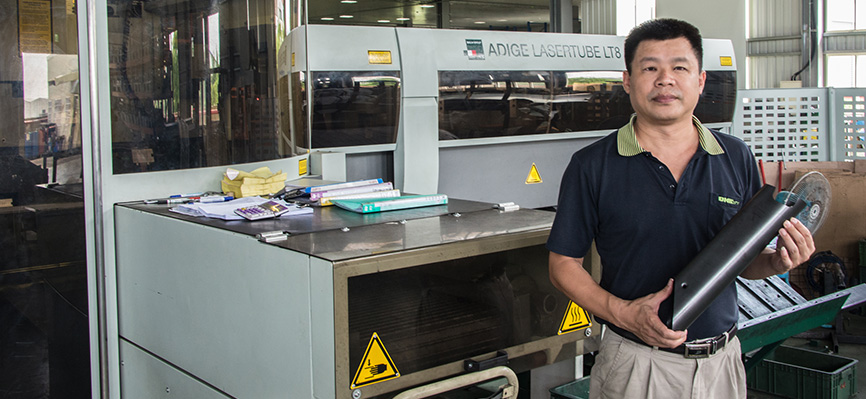 DK City was established in 1987 in Taichung, Taiwan and started by making electric armchairs and beds. In 1995, the company decided to enter the fitness equipment sector, supplying the world's best manufacturers of these products and offering finished and assembled products as well as design and experience. Recently, DK City launched their own brand - DK Fitness - for direct sales to the luxury market. Another line of products was launched in 2000: eco-friendly electric scooters, golf cars, battery-powered bicycles, electric wheelchairs and electric kick scooters. Today, EZpro and E-bike electric bicycle lines are sold worldwide, including the United States and Europe.
High tech at competitive prices has always been the promise that DK CITY makes to customers. Parts were initially supplied by external job shops, but this prevented them from more sophisticated jobs and solutions and consequently access to high-level international customers. In 2014, the company decided to bring the entire production in-house and opened a production facility dedicated to laser cutting, bending, punching and welding.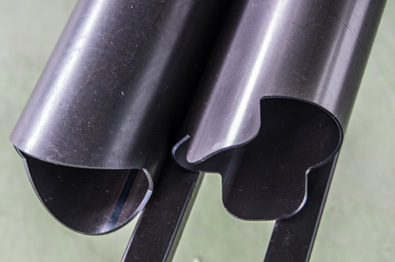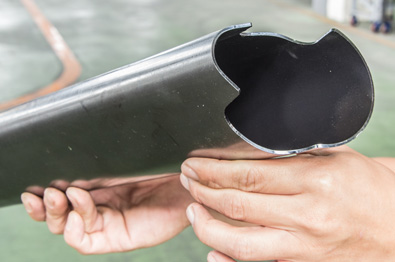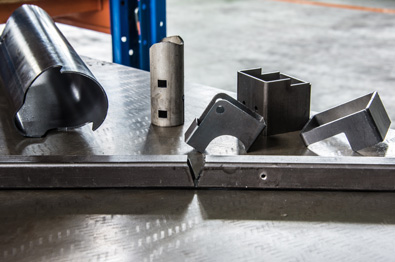 The solution.
With the LT8.20 3D laser cutting system, DK CITY innovated its business model and increased its production quality standards. The processing time of the LT8.20 Lasertube was much shorter than that of the competition: 1 minute and 48 seconds versus 4 minutes from the fastest competitor.
The initial investment was quickly paid back by the production speed without losing in accuracy, reliability and ease of use. The products designed and made with the LT8.20 system exceeded quality and aesthetic expectations.
The versatility and flexibility of the laser allows complex pieces to be processed efficiently, precisely, cleanly and with high quality results.
LT8.20
With the LT8.20 Lasertube system, 3D laser cut tubes from 12 mm up to 240 mm diameter. It has two different loaders and three unloading zones, providing maximum operational flexibility.

The LT8 has allowed us to revolutionize our business model and elevate the quality standards of our production.