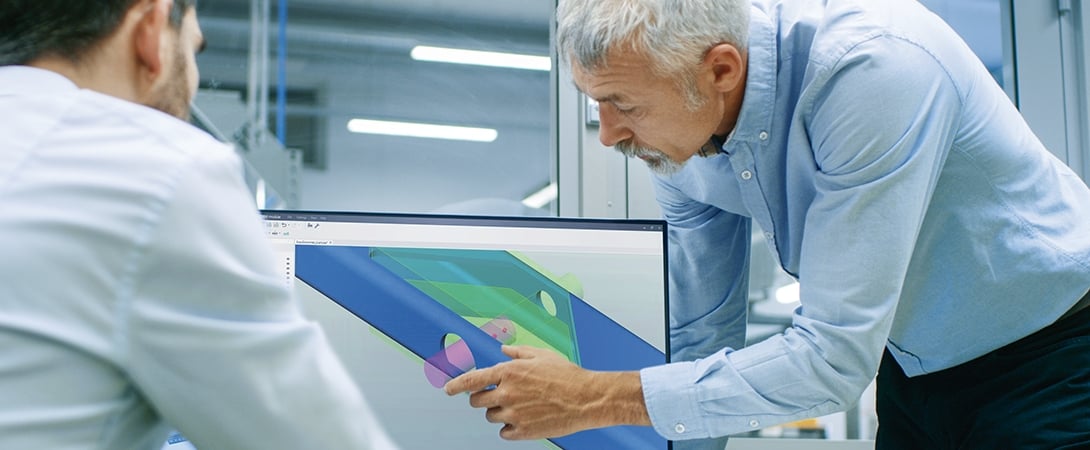 Product & Process development
Cantù (CO)
The position reports to:
Responsabile Processi e Metodi
Ricerchiamo una persona da inserire come Programmatore CAM con esperienza, che abbia approfondito le Lavorazioni Meccaniche e la Meccanica di precisione durante gli studi di scuola superiore o università, che abbia lavorato su o programmato centri di lavoro di ultima generazione.
Activities and responsibilities:
Identificare e definire le fasi di lavorazione di un particolare meccanico di precisione;
Scegliere l'utensileria corretta rispetto alla lavorazione del particolare;
Realizzare programmi macchina (3-5 assi) tramite SW CAD/CAM Autodesk;
Supervisionare le attività di prova in macchina del programma realizzato.
Titolo di studio inerente alle Lavorazioni Meccaniche (per es. diploma o laurea breve in Meccanica);
Esperienza e padronanza nella lettura e interpretazione del disegno meccanico;
Capacità di programmazione CAD/CAM (Autodesk);
Capacità di utilizzo dei principali strumenti di misura e correzione delle misure in macchina;
Pregressa esperienza nella lavorazione e programmazione su centri di lavoro a 3-5 assi;
Capacità di confrontarsi e lavorare in sinergia con altre persone.
Residenza/domicilio in vicinanza di Cantù;
Conoscenza della lingua inglese (livello B1).
In caso di candidature interne al Gruppo BLM, l'iter di gestione della candidatura prevede di verificare la possibilità di cambiare ruolo con il responsabile di riferimento.
Le nostre ricerche di personale rispettano le pari opportunità e la diversità interpersonale.
Per il desiderio di creare una buona sinergia con tutti coloro che rispondono alle nostre opportunità, si informa che qualora non si riceva un riscontro diretto da parte del Gruppo BLM nell'arco di 30 gg. dall'invio della candidatura è opportuno considerare la valutazione del CV non in linea ai requisiti delle posizioni vacanti.