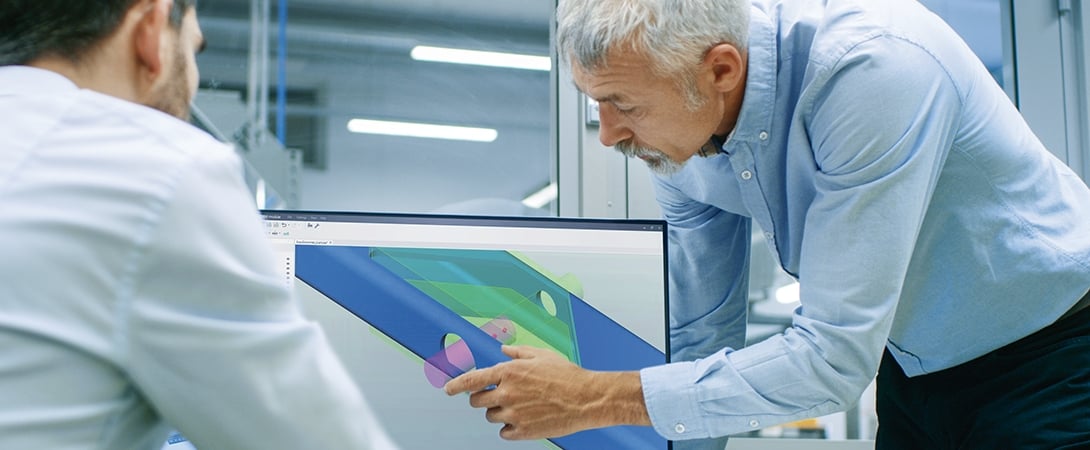 Progetto di tesi magistrale: Studio e applicazione delle tecniche di simulazione numerica (FEM, BEM) al fine di ottimizzare la tecnologia di taglio laser.
Education
Levico Terme (TN)
The position reports to:
Responsabile Sviluppo Tecnologia Laser
Il lavoro di tesi ha l'obiettivo di approfondire e validare i metodi numerici di analisi e simulazione che permettono di studiare l'accoppiamento capacitivo tra il sensore della macchina di taglio laser e il manufatto da lavorare, in funzione di parametri e variabili fondamentali per il processo di taglio Laser e la sua ottimizzazione.
Activities and responsibilities:
Studio della stato dell'arte sull'argomento e scelta delle tecniche di simulazione più appropriate;
Simulazione e validazione sperimentale dell'accoppiamento capacitivo tra testa di taglio laser e materiale a diverse distanze e per diverse forme;
Implementazione dei risultati per la generazione di traiettorie ottimizzate;
Validazione sperimentale su macchina a controllo numerico di BLM GROUP.
Laureandi del percorso Magistrale in Ing. Meccatronica, Ing. Industriale, Fisica, Matematica;
Conoscenza delle tecniche di analisi FEM e BEM;
Conoscenza della lingua inglese a livello B2;
Autonomia e proattività nel raggiungimento degli obbiettivi assegnati.
In caso di candidature interne al Gruppo BLM, l'iter di gestione della candidatura prevede di verificare la possibilità di cambiare ruolo con il responsabile di riferimento.
Le nostre ricerche di personale rispettano le pari opportunità e la diversità interpersonale.
Per il desiderio di creare una buona sinergia con tutti coloro che rispondono alle nostre opportunità, si informa che qualora non si riceva un riscontro diretto da parte del Gruppo BLM nell'arco di 30 gg. dall'invio della candidatura è opportuno considerare la valutazione del CV non in linea ai requisiti delle posizioni vacanti.