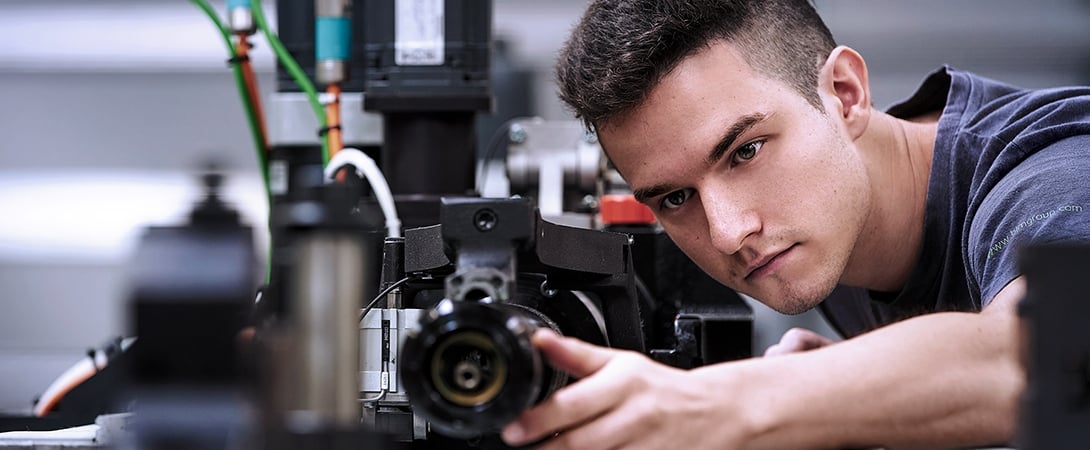 Operatore Specializzato su Centri di Lavoro 5 assi
Operations
Cantù (CO)
The position reports to:
Responsabile Lavorazioni Meccaniche
Con l'obiettivo di rafforzare lo stabilimento dedicato alle Lavorazioni Meccaniche di precisione, stiamo ricercando una persona in possesso di solide conoscenze sui centri di lavoro 5 assi, competenze di programmazione CNC Heidenhain ed esperienza nell'avviamento di nuovi cicli di lavorazione.
Responsibilities and activities:
Gestione dell'utensileria necessaria al funzionamento del centro di lavoro;
Lettura e interpretazione dei disegni dei semilavorati da realizzare;
Test e messa in produzione di nuovi cicli di lavoro;
Controlli dimensionali e geometrici dei particolari realizzati.
Diploma o Qualifica di estrazione Meccanica;
Esperienza di 3-5 anni su centri di lavoro, maturata nel settore della meccanica di precisione;
Capacità di confrontarsi e lavorare in sinergia con altre persone;
Autonomia e intraprendenza nella gestione e risoluzione delle problematiche tecniche;
Flessibilità per lavoro su giornata o su 2 turni di lavoro (orario: 6 - 14 / 14 - 22).
Residenza/domicilio in vicinanza di Cantù;
Conoscenza della lingua inglese (livello B1).
In caso di candidature interne al Gruppo BLM, l'iter di gestione della candidatura prevede di verificare la possibilità di cambiare ruolo con il responsabile di riferimento.
Le nostre ricerche di personale rispettano le pari opportunità e la diversità interpersonale.
Per il desiderio di creare una buona sinergia con tutti coloro che rispondono alle nostre opportunità, si informa che qualora non si riceva un riscontro diretto da parte del Gruppo BLM nell'arco di 30 gg. dall'invio della candidatura è opportuno considerare la valutazione del CV non in linea ai requisiti delle posizioni vacanti.