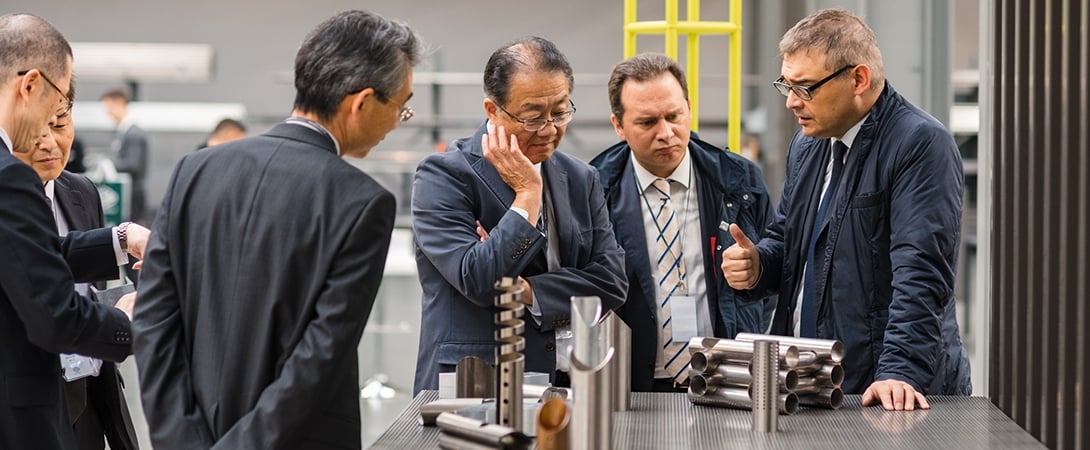 Customer management
Levico Terme (TN) - Frequenti trasferte
The position reports to:
Service Manager
Con l'obiettivo di rafforzare il Servizio di Assistenza Tecnica del nostro Gruppo industriale, leader nello sviluppo e nella costruzione di macchine utensili per la lavorazione di tubo e lamiera, stiamo ricercando una risorsa da dedicare ad attività di installazione, collaudo, training e riparazione di macchine e sistemi di automazione con preparazione scolastica in ambito elettrico, meccanico, meccatronico, dinamica che abbia voglia di viaggiare (in Italia e all'estero) e predisposta a gestire la relazione con il cliente.
Responsibilities and activities:
Svolgere attività di assistenza tecnica post-vendita: installare e collaudare macchine e attrezzature presso i clienti (Italia ed estero); effettuare riparazioni, manutenzioni preventive, controlli;
Contribuire al mantenimento di un elevato livello di eccellenza dei prodotti BLM GROUP installati dal Cliente;
Svolgere attività di Formazione – in sede e presso i clienti (Italia ed estero) - sull'utilizzo e la manutenzione dei prodotti dell'azienda (SW e macchine);
Favorire l'efficacia e l'efficienza del Servizio Assistenza Tecnica, promuovendo contratti di manutenzione, in un'ottica di miglioramento continuo necessario a sviluppare la Qualità del Servizio fornito al cliente.
Preparazione scolastica a orientamento tecnico (diploma o laurea, con specializzazione Elettrotecnica/Meccanica/Meccatronica);
Padronanza della lingua inglese;
Predisposizione a sviluppare polivalenza tecnica;
Interesse e attitudine per la gestione di problematiche tecniche complesse;
Disponibilità a svolgere frequenti trasferte, in Italia e all'estero (trasferte di massimo 2 settimane consecutive; il Service Engineer svolge in trasferta il 70% del tempo di lavoro annuo);
Buone competenze relazionali, utili a rapportarsi in modo propositivo sia con i clienti, sia con i colleghi;
Attitudini organizzative utili a favorire l'autonomia gestionale.
Eventuale esperienza pregressa in ruoli tecnici afferenti alla produzione o alla manutenzione di macchine o impianti industriali;
Padronanza di una seconda lingua straniera, preferibilmente Tedesco o Francese.
In caso di candidature interne al Gruppo BLM, l'iter di gestione della candidatura prevede di verificare la possibilità di cambiare ruolo con il responsabile di riferimento.
Le nostre ricerche di personale rispettano le pari opportunità e la diversità interpersonale.
Per il desiderio di creare una buona sinergia con tutti coloro che rispondono alle nostre opportunità, si informa che qualora non si riceva un riscontro diretto da parte del Gruppo BLM nell'arco di 30 gg. dall'invio della candidatura è opportuno considerare la valutazione del CV non in linea ai requisiti delle posizioni vacanti.