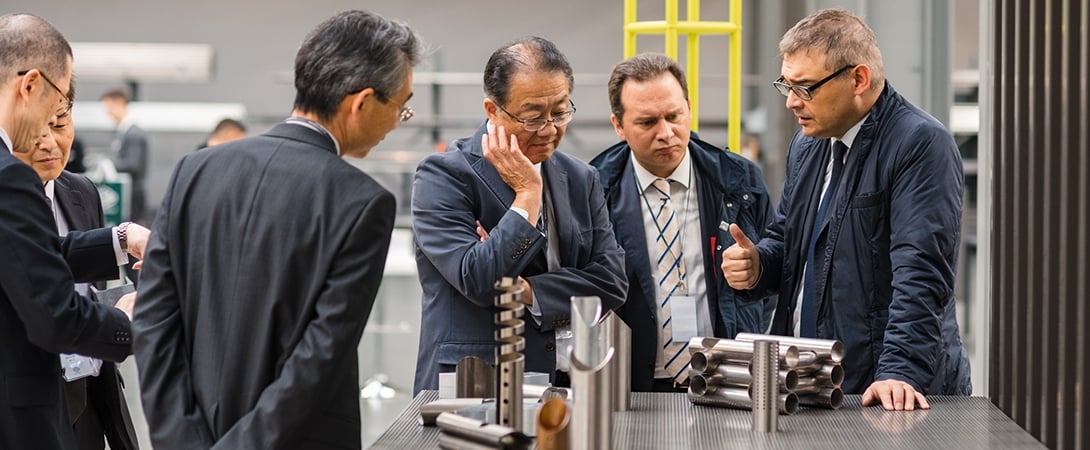 Content & Media Specialist
Customer management
Levico Terme (TN)
The position reports to:
Direzione Marketing
Il Gruppo BLM rivolge sempre più attenzione alle scelte di immagine, contenuti, canali e processi di comunicazione, al fine di valorizzare e trasmettere gli elevati livelli di innovazione e di qualità dei prodotti e dei servizi proposti. Da ciò nasce l'esigenza di inserire una nuova risorsa – Content & Media Specialist – necessaria a creare e promuovere contenuti tecnici, proposte commerciali ed eventi che rafforzano la reputazione e la notorietà del Gruppo BLM.

Responsibilities and activities:
Creazione e impostazione di contenuti tecnici e promozionali inerenti ai prodotti e ai servizi del Gruppo BLM, da diffondere verso il pubblico, rappresentato da target diversificati quali clienti, fornitori, partners, dipendenti, competitors;
Verifica e scelta dei canali e dei format da utilizzare: web, social, brochure, newsletter, video, poster, documentazione cartacea o digitale;
Collaborazione con fornitori specializzati, con attenzione mirata alla preparazione, alla verifica e alla diffusione tempestiva dei contenuti;
Predisposizione e analisi di reportistica mirata al monitoraggio e alla verifica delle campagne di comunicazione svolte e degli eventi organizzati;
Supporto alla promozione di incontri ed eventi, all'interno e/o all'esterno, in Italia e all'estero;
Supporto alla Direzione Marketing e Vendite di Gruppo per la definizione delle strategie di comunicazione.
Cultura universitaria a indirizzo Marketing, Comunicazione oppure Design;
Passione, curiosità, concreto interesse per la comunicazione e la diffusione di know-how in ambito tecnologico;
Committment: intraprendenza, precisione, volontà di portare a termine i progetti affidati;
Elevata competenza nell'uso della lingua inglese, scritta e parlata (Livello B2 avanzato - C1);
Approccio ICT-oriented e passione per la multimedialità, con elevata dimestichezza nell'utilizzo delle principali tecnologie della comunicazione;
Atteggiamento collaborativo, cordiale, aperto al confronto;
Disponibilità a svolgere trasferte, in Italia e all'estero.
Conoscenza di più lingue straniere applicabili in ambito professionale (livello B2 avanzato - C1);
Esperienza pregressa nella posizione, preferibilmente presso realtà industriali B2B.
In caso di candidature interne al Gruppo BLM, l'iter di gestione della candidatura prevede di verificare la possibilità di cambiare ruolo con il responsabile di riferimento.
Le nostre ricerche di personale rispettano le pari opportunità e la diversità interpersonale.
Per il desiderio di creare una buona sinergia con tutti coloro che rispondono alle nostre opportunità, si informa che qualora non si riceva un riscontro diretto da parte del Gruppo BLM nell'arco di 30 gg. dall'invio della candidatura è opportuno considerare la valutazione del CV non in linea ai requisiti delle posizioni vacanti.