As flexible as a lathe, as productive as a transfer.

Round cross-section tubes and solid bars
Machinable tube
mm in diameter
Full bars up to
mm in diameter
Find your configuration in the array of possibilities
Your parts, even complex and with tight tolerances, machined from tubes or solid bars, produced quickly and of certified consistent quality.
Cutting to size, roughing and plunge milling, CNC turning, tapping, drilling and radial milling. And also for knurling, rolling, laminating, in addition to measuring and effective washing.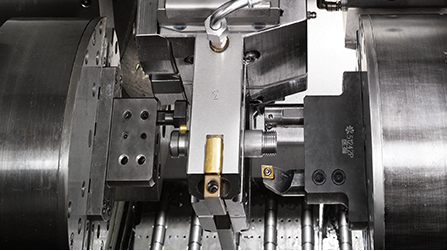 Three processing stations configured to get what you need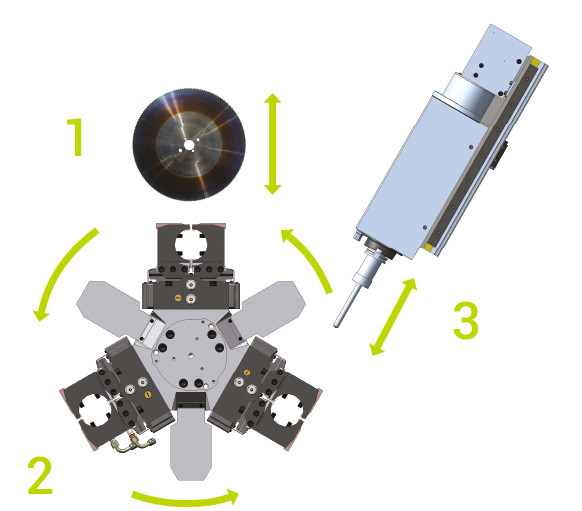 Three processing stations, each equipped with tools suited to the process operate at the same time on a turntable
that moves the parts in sequence towards the automatic unloading system:
1 - Cutting to size, ejecting.
2 - Plunge roughing, plunge finishing, CNC turning.
3 - Drilling, tapping, measuring, radial drilling, radial milling.