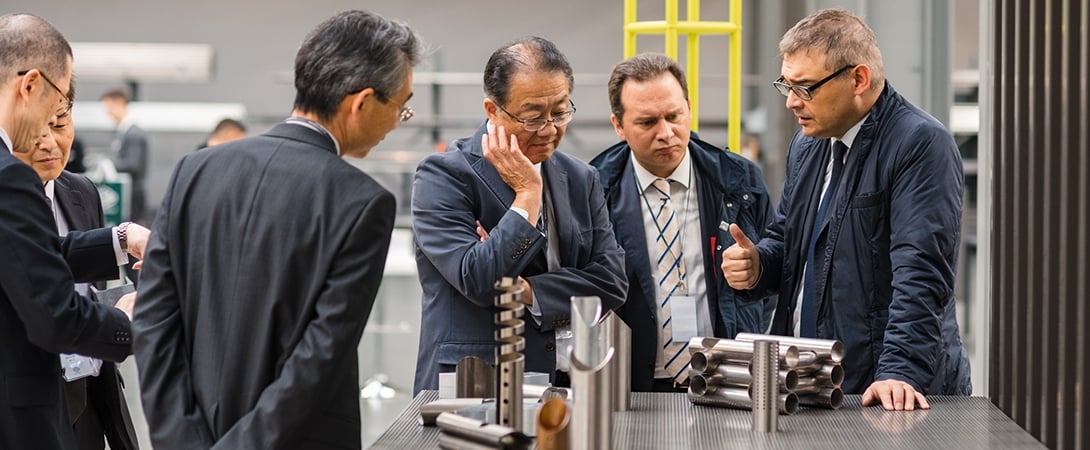 Servicetechniker – Schweißtechnik (m/w/d)
Customer management
Deutschlandweit
The position reports to:
Serviceleitung
Position als Servicetechniker für Schweißroboter im mobilen Außendienst der BLM Group Deutschland GmbH (deutschlandweit).
Activities and responsibilities:
Technische Beratung und Kundensupport
Installation, Wartung und Reparatur schweißtechnischer Anlagen
Fehlerdiagnose bei Störungen an Schweißrobotern
Definition und Durchführung von Abhilfemaßnahmen zur Störungsbeseitigung
Anfertigen von Dokumentationen und Berichten zu Serviceeinsätzen
Definition und Auswahl von Ersatzteilen
Durchführen von Kundenschulungen
Abgeschlossene Berufsausbildung im Bereich Werkstofftechnik
Schweißer-Prüfbescheinigung nach DIN EN ISO 9606-1
Grundkenntnisse im Bereich SPS Steuerungen
Erfahrungen bei Serviceeinsätzen mit Werkzeugmaschinen
Solide Englischkenntnisse
Freundliches und verbindliches Auftreten
Idealerweise Ausbildung zum Schweißfachmann nach DVS-IIW 1170
Idealerweise Berufserfahrung im genannten Tätigkeitsfeld
Erste Erfahrungen im Umfeld von vernetzten Produktionsanlagen (IoT)
Unsere offenen Stellen respektieren Gleichheit und Vielfalt.

Freuen Sie sich auf:
Eine qualifizierte Einarbeitung durch unsere erfahrenenen Kollegen
Schulung und Ausbildung in unserem italienischen Stammwerk
Ein hohes Maß an Verantwortung und selbständigem Arbeiten
Eine attraktive Vergütung und gute Sozialleistungen
Ein gut ausgestattetes Firmenfahrzeug auch zur privaten Nutzung
Flexibles Arbeiten mit sehr gut ausgestattetem IT-Equipment um die gängigen CAD/-CAM-Software-Anwendungen auszuführen
Interne Trainings und optimale Weiterbildungsangebote zur Ausbildung zum Fachexperten für den schweißtechnischen Bereich der BLM Gruppe
Wenn Sie nicht innerhalb von drei Wochen kontaktiert werden, berücksichtigen Sie bitte, dass Ihre Bewerbung nicht unseren Anforderungen entspricht. Wir bedanken uns für Interesse.