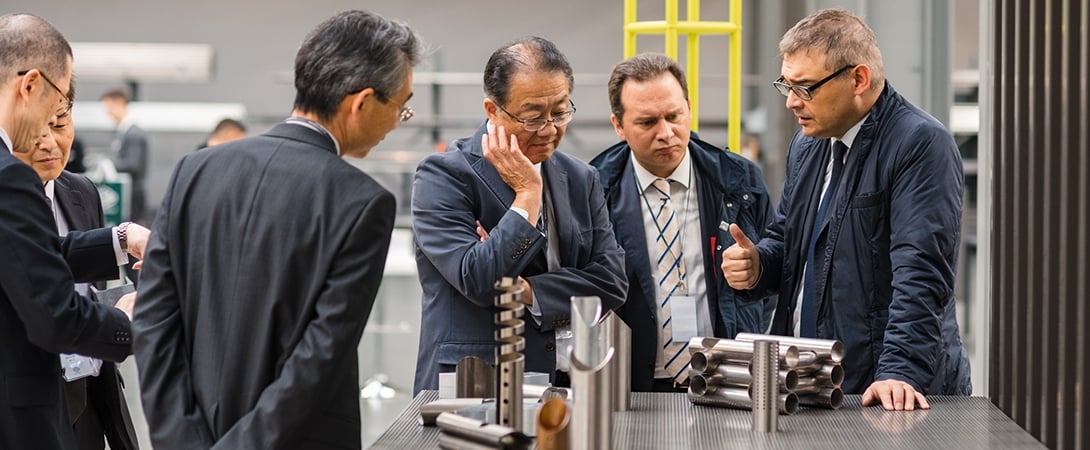 Customer management
Levico Terme (TN)
The position reports to:
Responsabile Ufficio Vendite
Con l'obiettivo di rafforzare la gestione e la cura del rapporto di Vendita con il cliente, stiamo ricercando persone in possesso di preparazione scolastica di estrazione tecnica, attitudine commerciale rivolte alla Vendita di beni di investimento, conoscenza delle lingue straniere.
Responsibilities and activities:
Analisi delle esigenze del cliente, con riferimento alle caratteristiche tecniche dei nostri prodotti e verificando i possibili ambiti di confronto con la concorrenza;
definizione e verifica delle personalizzazioni e/o capitolati e/o applicazioni specifiche richieste dal cliente, confrontandosi con le funzioni aziendali deputate a realizzarle;
stesura delle offerte tecnico-commerciali, definizione e riesame delle offerte e dei contratti, in collaborazione con Area Manager, Direzione Vendite, Ufficio Tecnico;
supporto alla rete di vendita (Area Manager, Venditori, filiali estere) durante le visite in sede dei clienti (incontri di pre-vendita, trattativa d'ordine, collaudi, ecc.) e durante le fiere;
supporto tecnico-commerciale per la formazione e la gestione della rete di vendita.
laurea a indirizzo tecnico (meccanico, elettrotecnico, elettronico o meccatronico, o equivalenti);
ottima conoscenza della lingua inglese (livello B2 della classificazione europea; una parte della selezione sarà svolta in lingua);
dimestichezza nell'utilizzo dei sistemi informatici;
adeguata inclinazione 'commerciale', connotata da buone capacità di relazione, comunicatività, empatia;
attitudine per la risoluzione di problemi tecnico-commerciali;
conoscenza professionale della lingua tedesca e/o spagnola (livello B2 della classificazione europea: è prevista una prova linguistica).
Esperienza tecnica / commerciale presso realtà industriali che progettano e costruiscono macchine o impianti di automazione industriale.
In caso di candidature interne al Gruppo BLM, l'iter di gestione della candidatura prevede di verificare la possibilità di cambiare ruolo con il responsabile di riferimento.
Le nostre ricerche di personale rispettano le pari opportunità e la diversità interpersonale.
Per il desiderio di creare una buona sinergia con tutti coloro che rispondono alle nostre opportunità, si informa che qualora non si riceva un riscontro diretto da parte del Gruppo BLM nell'arco di 30 gg. dall'invio della candidatura è opportuno considerare la valutazione del CV non in linea ai requisiti delle posizioni vacanti.