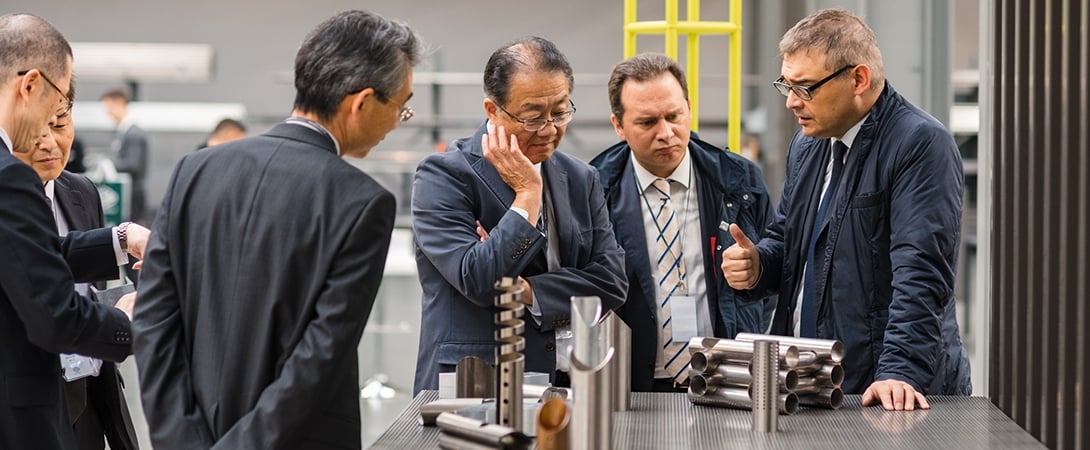 Sales Administration Specialist
Customer management
Levico Terme (TN)
The position reports to:
Sales Administration Supervisor
Con l'obiettivo di rendere sempre più rapide e puntuali le attività di back-office affidate all'Ufficio Vendite, stiamo ricercando una risorsa, capace di parlare a livello professionale (B2/C1) almeno 2 lingue straniere (inglese e francese), con una formazione ad indirizzo economico e/o linguistico, capace di utilizzare con dimestichezza il PC (principali software di Office Automation).
Activities and responsibilities:
Inserimento e gestione degli ordini di vendita;
Emissione fatture di vendita, note di accredito e note di addebito;
Controllo periodico dei pagamenti;
Controllo e archiviazione dei documenti;
Gestioni reclami e solleciti;
Corrispondenza con clienti (prenotazione viaggi, scambio di documentazione e specifiche inerenti ai contratti in corso, ecc.);
Pianificazione di spedizioni, ritiri e consegne da/verso i clienti.
Diploma e/o laurea a indirizzo economico o linguistico;
Conoscenza professionale di inglese e francese (B2/C1 o >);
Capacità di lavorare con ordine, precisione, rigore metodologico;
Apprezzabili capacità relazionali, utili a collaborare internamente e a confrontarsi con i clienti.
Esperienza pregressa in un ruolo analogo;
Conoscenza professionale di una terza lingua straniera (B2/C1 o >);
Residenza/domicilio in vicinanza di Levico Terme.
In caso di candidature interne al Gruppo BLM, l'iter di gestione della candidatura prevede di verificare la possibilità di cambiare ruolo con il responsabile di riferimento.
Le nostre ricerche di personale rispettano le pari opportunità e la diversità interpersonale.
Per il desiderio di creare una buona sinergia con tutti coloro che rispondono alle nostre opportunità, si informa che qualora non si riceva un riscontro diretto da parte del Gruppo BLM nell'arco di 30 gg. dall'invio della candidatura è opportuno considerare la valutazione del CV non in linea ai requisiti delle posizioni vacanti.