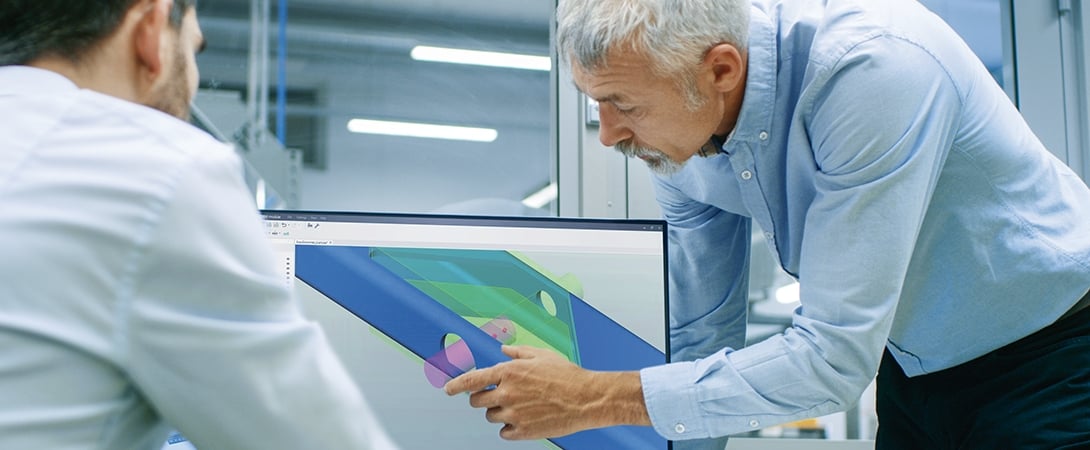 Progettista Meccanico (Stampi e attrezzature)
Product & Process development
Cantù (CO)
The position reports to:
Responsabile UT (Application Engineering)
Con l'obiettivo di rafforzare la progettazione meccanica dei nostri sistemi di automazione personalizzati sulla base delle esigenze espresse dalla clientela, stiamo ricercando un progettista meccanico, diplomato in meccanica, da dedicare alla progettazione di stampi e attrezzature per il settore delle macchine e degli impianti di deformazione a freddo.
Activities and responsibilities:
Il ruolo ricercato ha la responsabilità di produrre e rilasciare disegni, distinte base e altra documentazione necessaria a garantire il corretto flusso di progettazione secondo la programmazione dell'Ufficio Tecnico di riferimento.
Nel rispetto di norme tecniche, disposizioni interne, procedure e tempi pianificati, si dedica alle seguenti attività:
Comprensione delle esigenze del cliente e delle indicazioni del Responsabile di progetto;
Progettazione, creazione di anagrafiche dei materiali, distinte base, disegni costruttivi e altra documentazione tecnica;
Aggiornamento della documentazione prodotta in funzione di eventuali modifiche apportate in sede di collaudo, con l'obiettivo di garantire documentazione coerente per il cliente.
Diploma di scuola superiore in discipline tecniche (meccanica);
Padronanza del disegno tecnico e di software di progettazione 3D;
Buona conoscenza della lingua inglese (livello B1/B2 della classificazione europea);
Capacità di ascolto e di dialogo utili a sviluppare confronti interpersonali costruttivi;
Precisione, attenzione e cura per i dettagli nella gestione delle attività affidate;
Attitudini organizzative finalizzate a una efficace gestione delle informazioni e delle tempistiche stabilite, per il completamento puntuale delle attività affidate.
Competenza nell'utilizzo del software SolidEdge;
Capacità di lavorare con sistemi informativi complessi, nello specifico ERP SAP;
Esperienza pregressa di progettazione di stampi e attrezzature per impianti di trasformazione/produzione.
In caso di candidature interne al Gruppo BLM, l'iter di gestione della candidatura prevede di verificare la possibilità di cambiare ruolo con il responsabile di riferimento.
Le nostre ricerche di personale rispettano le pari opportunità e la diversità interpersonale.
Per il desiderio di creare una buona sinergia con tutti coloro che rispondono alle nostre opportunità, si informa che qualora non si riceva un riscontro diretto da parte del Gruppo BLM nell'arco di 30 gg. dall'invio della candidatura è opportuno considerare la valutazione del CV non in linea ai requisiti delle posizioni vacanti.