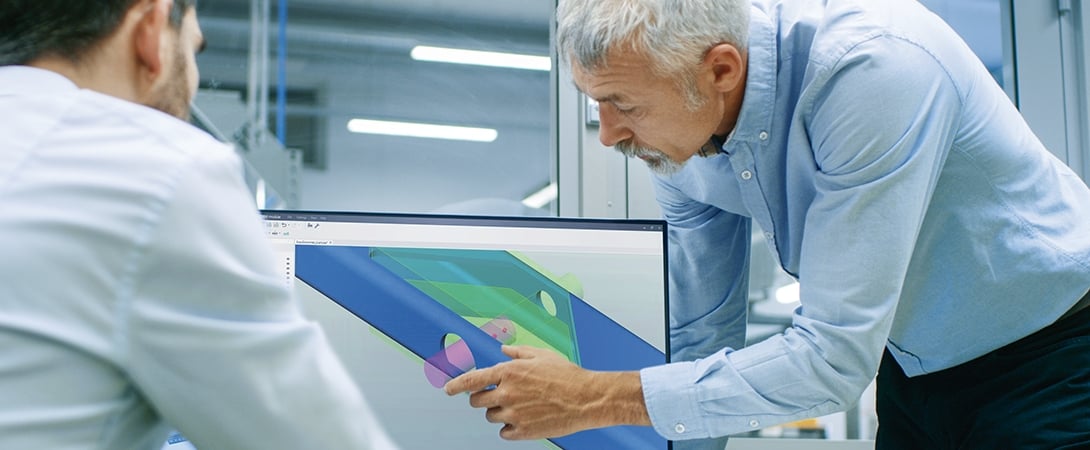 Laser Application Engineer
Product & Process development
Cantù (CO)
The position reports to:
Laser Division - Technical Manager
Con l'obiettivo di rafforzare il reparto tecnico della Divisione Laser stiamo ricercando un Application Engineer da dedicare allo sviluppo di soluzioni per il cliente interessato all'acquisto dei sistemi laser di BLM.
Collaborando con l'area progettazione e l'area vendite, l'Application Engineer identifica le soluzioni tecnologiche da presentare al cliente, organizzando prove di taglio e demo (sia in presenza, sia live), collaudi e corsi di formazione.
Il ruolo prevede una combinazione di attività svolte in ufficio e in reparto.
Activities and responsibilities:
Studio e identificazione di possibili soluzioni tecniche / tecnologiche da presentare ai clienti (in funzione delle applicazioni e delle specifiche che il cliente desidera soddisfare);
Supporto allo sviluppo progettuale degli impianti, collaborando attivamente con i progettisti e i tecnologi della Divisione Laser;
Supporto tecnico e operativo all'area Vendite, nell'ambito di situazioni di pre-vendita e durante trattative complesse, gestendo prove di taglio e demo (sia in presenza sia live), con occasionali trasferte presso clienti italiani e esteri;
Collaudi e corsi di formazione al cliente e ai colleghi sui sistemi di taglio laser;
Mantenimento degli impianti in perfette condizioni di funzionamento;
Cura dell'ordine e dell'efficienza del reparto e dell'area Demo Showroom;
Progettazione e realizzazione di prove e test di applicazione dei sistemi di taglio laser, corredati da reportistica utile allo sviluppo e al trasferimento tecnologico interno.
Diploma o laurea in ambito di automazione industriale, meccanica, meccatronica o elettronica;
Conoscenza di programmi CAD 3D;
Padronanza della lingua inglese, parlata e scritta (almeno livello B2);
Capacità relazionali e comunicative per favorire il lavoro in gruppo e il rapporto con il cliente;
Spiccata manualità, capacità di gestire in autonomia il montaggio di semplici sistemi meccanici con semplici cablaggi e/o connessioni pneumatiche;
Capacità di ragionamento critico e attenzione ai dettagli al fine di rilevare e trasferire informazioni significative inerenti alle attività svolte.
Esperienza pregressa con sistemi di programmazione CAM;
Conoscenza di PLC e CNC ed esperienza di programmazione in ambiente industriale;
Conoscenza di programmazione e di utilizzo di robot industriali;
Conoscenza di una seconda lingua straniera (preferibilmente tedesco, a livello almeno B1).
In caso di candidature interne al Gruppo BLM, l'iter di gestione della candidatura prevede di verificare la possibilità di cambiare ruolo con il responsabile di riferimento.
Le nostre ricerche di personale rispettano le pari opportunità e la diversità interpersonale.
Per il desiderio di creare una buona sinergia con tutti coloro che rispondono alle nostre opportunità, si informa che qualora non si riceva un riscontro diretto da parte del Gruppo BLM nell'arco di 30 gg. dall'invio della candidatura è opportuno considerare la valutazione del CV non in linea ai requisiti delle posizioni vacanti.