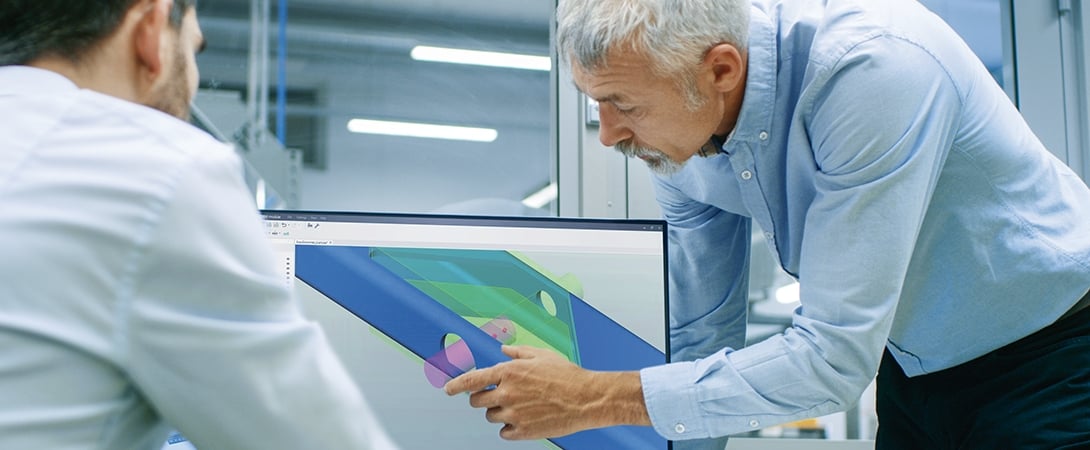 Full-Stack Developer (R&D)
Product & Process development
Levico Terme (TN)
The position reports to:
Direttore R&D
Con l'obiettivo di rafforzare il dipartimento Ricerca e Sviluppo siamo alla ricerca di uno Sviluppatore Full-Stack con 2 - 5 anni di esperienza nella programmazione Object Oriented.
Activities and responsibilities:
Sviluppo software in ambiente .NET per applicazioni di robotica a automazione industriale;
La persona viene da subito inserita in una squadra che sta sviluppando una nuova linea di prodotto basata su applicazione robotizzata, e collaborerà per lo sviluppo della parte HMI e CAD CAM.
Laurea in Ingegneria informatica, automazione, meccatronica;
Conoscenza avanzata della programmazione C/C#;
Esperienza pluriennale nella progettazione di interfacce grafiche multilingua in ambiente Winform/WPF;
Conoscenza dei linguaggi XML/XAML;
Conoscenza dei database relazionali e dei rispettivi .NET frameworks (ADO.NET, Entity Framework);
Conoscenza dei principali linguaggi di scripting (PHP, Perl, Bash, PowerShell);
Padronanza lingua inglese.
Conoscenza dei principi di progettazione UI/UX;
Esperienza pregressa sviluppo software per applicazioni di automazione/robotica industriale;
Conoscenza linguaggi di programmazione robot industriali (KRL, RAPID);
Conoscenza dei principi di funzionamento dei sistemi di automazione e fieldbus di comunicazione;
Conoscenza Version Control Git/GitHub/GitLab.
In caso di candidature interne al Gruppo BLM, l'iter di gestione della candidatura prevede di verificare la possibilità di cambiare ruolo con il responsabile di riferimento.
Le nostre ricerche di personale rispettano le pari opportunità e la diversità interpersonale.
Per il desiderio di creare una buona sinergia con tutti coloro che rispondono alle nostre opportunità, si informa che qualora non si riceva un riscontro diretto da parte del Gruppo BLM nell'arco di 30 gg. dall'invio della candidatura è opportuno considerare la valutazione del CV non in linea ai requisiti delle posizioni vacanti.