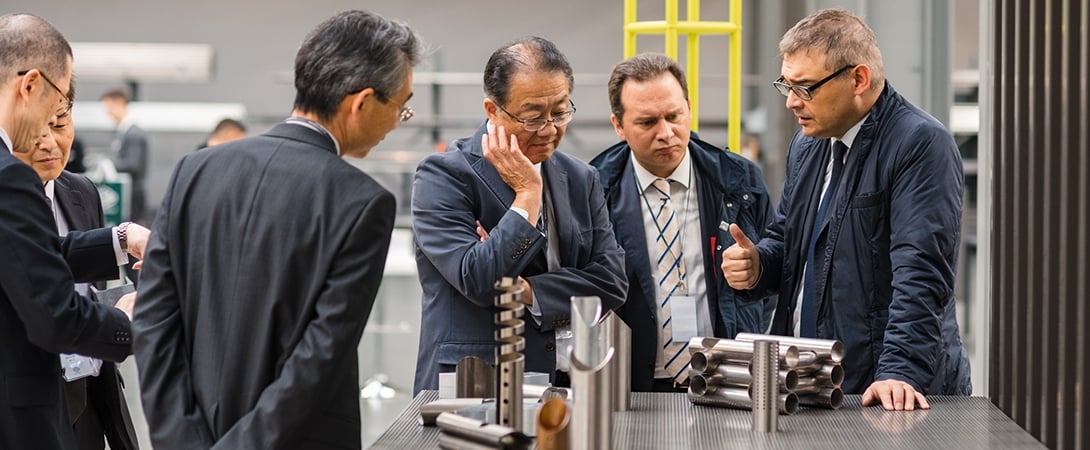 Field Service Engineer for Benelux Area
Customer management
Veghel
The position reports to:
Service Manager
To enhance our Customer Service worldwide, we are looking for new skilled Field Service Engineers. Our ideal candidates must have strong technical background, previous experiences as Service Engineer, passion and enthusiasm for machine tools technologies (CNC) and manufacturing processes.
BLM GROUP sets itself up as a global partner for the whole tube and sheet metal processing, from laser cutting to cold saw, bending, end-forming, with a worldwide presence.
Established in 1960, BLM GROUP is a leading partner in the international Machine Tool Industry.
Support the effectiveness and efficiency of the After-Sales Customer Service, to improve the quality of BLM GROUP Global Service;
Contribute to keep up the excellent performances of BLM GROUP products at Customers' site.
Machine installations and tooling tests at customers' site; equipments repairing and maintenance activities;
After-sales training on the machinery, tooling ste up, maintenance operations, software-suite (CAD/CAM);
Support the most effective management of the spare parts.
Technical education, related to one of the following subject: Mechanical Engineering, Electrical/Electronic Engineering, Mechatronic, Industrial Automation;
CAD/CAM competences and CNC programming;
Strong will to learn and improve the technical know-how;
Available to conduct intensive training sessions at our HQ in Italy;
Good manual and problem solving skills;
Willing to travel frequently (70% per year or more);
Dutch: mother tongue;
English, speaking, reading and writing (level B1 in EU classification).
Knowledge of laser technology and its applications;
Knowledge of metal-bending technology and mechanical forming technology;
Knowledge of mechanical processing through CNC machinery;
Previous experience as Service Engineer in CNC machineries or in automation systems;
French, speaking, reading and writing (level B1 in EU classification).
In case of internal applications (BLM GROUP), first of all we need to check with the direct manager the opportunity to agree with the change of role.

Our vacancies respect equality and diversity.

If we do not contact you within 4 weeks, please consider your application not in line with our needs. Thank you.