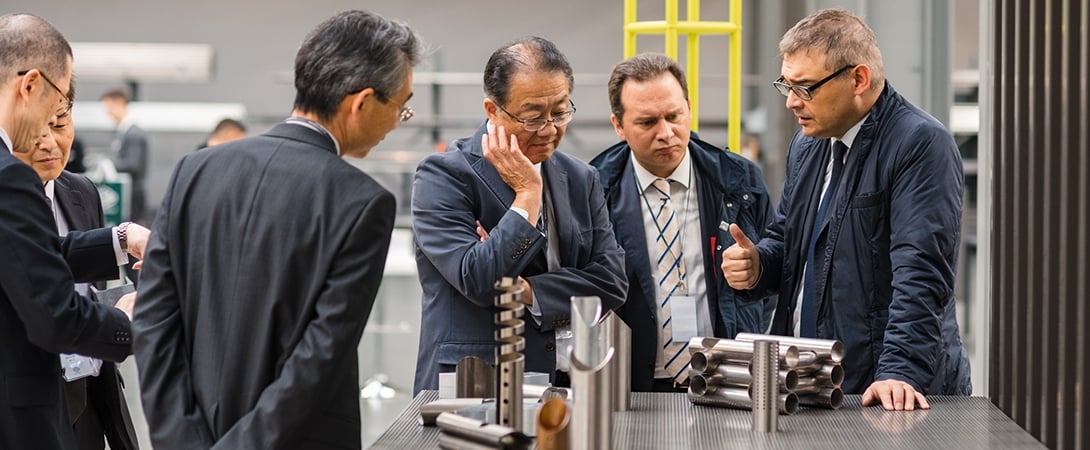 Customer Support Engineer
Customer management
Cantù (CO)
The position reports to:
Service Manager
Con l'obiettivo di rafforzare il servizio di assistenza al cliente, e in particolare il supporto a distanza - on line, telefonico e da remoto - stiamo ricercando una persona in possesso di formazione tecnica di estrazione meccanica, meccatronica e/o informatica, buona padronanza della lingua inglese (livello B1/B2), capace di comunicare in modo chiaro ed efficace, anche al telefono, entrando in empatia e capace di soddisfare le esigenze del cliente.
Responsibilities and activities:
Contribuire a migliorare la soddisfazione del cliente rispetto ai prodotti di BLM Group;
Ridurre i tempi di gestione e di risoluzione delle problematiche del cliente in caso di malfunzionamenti, situazioni di fermo-macchina, consulenze per il miglioramento dei parametri produttivi o della qualità, esigenze di verifica e aggiornamento da remoto;
Instaurare con il cliente una relazione costruttiva e di valore reciproco;
Approfondire le problematiche dei clienti, in modo da acquisire maggiori informazioni utili a risolvere la situazione e ad affinare l'analisi tecnica;
Supportare i colleghi che si trovano presso i clienti quando necessitano di consulenza da parte della casa madre;
Acquisire e trasferire know-how sui prodotti all'interno del team di assistenza tecnica e verso reparti e uffici interessati, per attuare uno scambio di informazioni utile al miglioramento continuo dei prodotti.
Titolo di studio (diploma o laurea) in ambito meccanico, automazione, meccatronico e/o informatico;
Forte interesse per l'approfondimento di problematiche tecnologiche inerenti alla meccatronica e all'automazione industriale;
Buona conoscenza della lingua inglese (almeno livello B1; una parte della selezione sarà svolta in lingua);
Padronanza nell'utilizzo dei principali programmi informatici (MS Windows e Office);
Predisposizione all'ascolto e all'empatia, da dedicare alla comprensione delle richieste dell'utente;
Capacità di problem solving, raccolta e ricerca di informazioni per fornire la migliore soluzione;
Capacità di comunicare con il cliente in modo chiaro ed efficace.
Esperienza pregressa nel supporto tecnico da remoto maturata presso aziende operanti nella costruzione e installazione di impianti;
Esperienza nella progettazione CAD/CAM presso aziende metalmeccaniche;
Conoscenza professionale di una seconda lingua straniera (tedesco, spagnolo, francese).
In caso di candidature interne al Gruppo BLM, l'iter di gestione della candidatura prevede di verificare la possibilità di cambiare ruolo con il responsabile di riferimento.
Le nostre ricerche di personale rispettano le pari opportunità e la diversità interpersonale.
Per il desiderio di creare una buona sinergia con tutti coloro che rispondono alle nostre opportunità, si informa che qualora non si riceva un riscontro diretto da parte del Gruppo BLM nell'arco di 30 gg. dall'invio della candidatura è opportuno considerare la valutazione del CV non in linea ai requisiti delle posizioni vacanti.