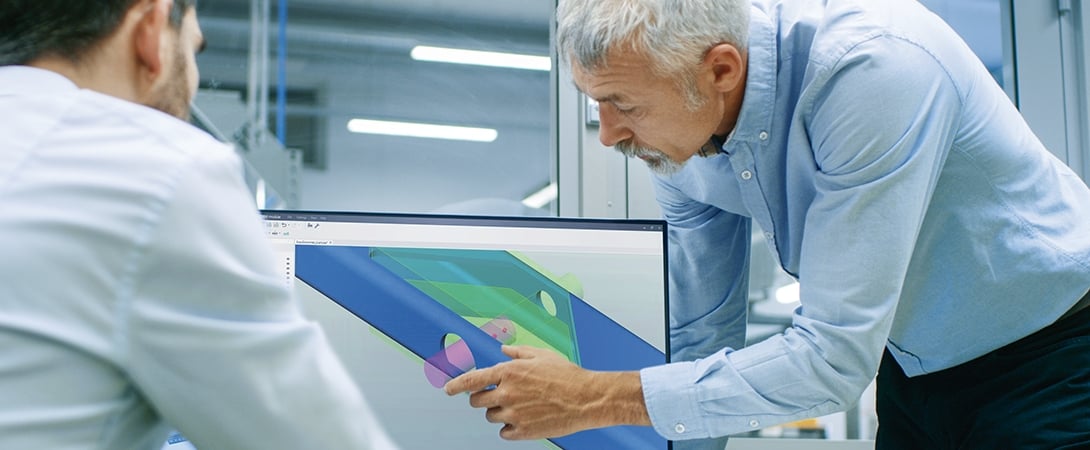 Buyer tecnico (materiali semilavorati a disegno)
Product & Process development
Levico Terme (TN)
The position reports to:
Responsabile Acquisti Semilavorati
Con l'obiettivo di rafforzare le attività in carico all'Ufficio Acquisti di pianificazione e gestione del processo di acquisto in base ai fabbisogni aziendali e in un'ottica di ottimizzazione delle scorte e riduzione dei costi, stiamo ricercando una persona in possesso di preparazione scolastica di estrazione meccanico o meccatronico, di capacità di negoziazione e di attitudini organizzative.
Activities and responsibilities:
Gestione completa del processo di acquisto dei particolari semilavorati a disegno e gruppi montati, quindi primariamente:
Gestione delle richieste d'offerta ai Fornitori;
Emissione degli ordini di acquisto, previa verifica di correttezza – completezza delle informazioni commerciali necessarie; analisi e registrazione delle conferme d'ordine dei Fornitori;
Verifica di effettiva disponibilità dei materiali nei tempi/costi/qualità/servizio richiesti attraverso l'interazione con i Fornitori interessati e risoluzione delle eventuali
Problematiche che possono determinare uno scostamento tra i fabbisogni e la disponibilità dei materiali effettiva;
Interazione e collaborazione con tutti i "fornitori-clienti interni", cioè con le funzioni interessate nel processo di approvvigionamento, in particolare: pianificazione della
produzione, produzione, ricevitoria/magazzino, qualità, amministrazione;
Gestione di eventuali non conformità riscontrate sui materiali forniti ed elaborazione di proposte per migliorare le performance del parco fornitori e loro attuazione e monitoraggio.
Diploma e/o laurea in ambito meccanica, meccatronica;
Conoscenza della lingua inglese (livello B1 della classificazione europea);
Conoscenza delle lavorazioni meccaniche e dei principali materiali da costruzione (acciai in genere);
Conoscenza degli applicativi CAD e competenze di disegno tecnico;
Competenze relazionali utili a rapportarsi in modo costruttivo con colleghi e in particolare con fornitori;
Attitudini organizzative e gestionali caratterizzate dalla capacità di lavorare con metodo, mantenendo un livello elevato di ordine e precisione operativa;
Capacità di gestione dello stress: pazienza, disponibilità al cambiamento, tolleranza e flessibilità;
Continuità di impegno e proattività al fine di rispettare i tempi di esecuzione delle attività affidate;
Orientamento al problem solving per gestire in autonomia i problemi inerenti alle proprie attività e sapere individuare le modalità più corrette e funzionali al lavoro da svolgere.
Esperienza nel ruolo di Buyer all'interno di realtà aziendali metalmeccaniche modernamente organizzate;
Esperienza nelle lavorazioni meccaniche;
Conoscenza pratica di strumenti informatici (ERP/SAP) utili a gestire in modo integrato approvvigionamenti e processi della filiera logistico-produttiva;
Conoscenza di base di controllo di gestione e/o contabilità.
In caso di candidature interne al Gruppo BLM, l'iter di gestione della candidatura prevede di verificare la possibilità di cambiare ruolo con il responsabile di riferimento.
Le nostre ricerche di personale rispettano le pari opportunità e la diversità interpersonale.
Per il desiderio di creare una buona sinergia con tutti coloro che rispondono alle nostre opportunità, si informa che qualora non si riceva un riscontro diretto da parte del Gruppo BLM nell'arco di 30 gg. dall'invio della candidatura è opportuno considerare la valutazione del CV non in linea ai requisiti delle posizioni vacanti.