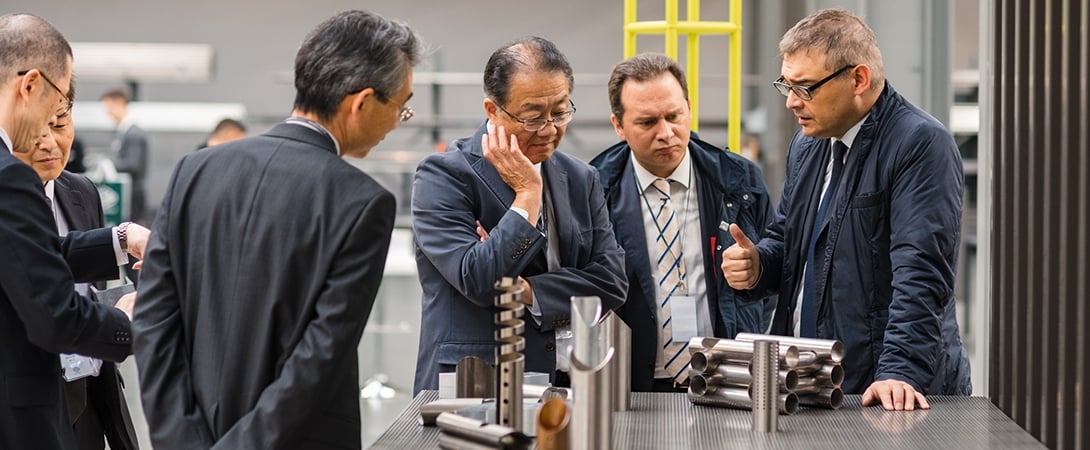 Customer management
Levico Terme (TN)
The position reports to:
Sales Director
We are looking for candidates with significant sales and technical experience gained in industrial companies that design and build automatic machine tools, investment goods or B2B technical products.
To create Value for our customers we keep on investing in Research and Development. Just some numbers:

44% of turnover coming from new products;
30 patents;
7,2% of the turnover invested in research;
36 active collaborations with universities and research institutes.
To develop and consolidate the presence of BLM Group in the world market;
To take care of and guarantee customer satisfaction, so that the success of the customer is also a success for BLM Group;
To stimulate Product Development, investigating the needs of customers and markets, and passing information to internal areas (starting from Service, Research and Development, Technical Office);
To develop and take care of internal and external sales network.
Planning and management of sales areas, in order to map and track the presence of Customers and Prospects;
Collection and analysis of customer's and market's needs, sharing them with the Sales and Service Management;
Definition of annual budgets, and quarterly reviews, in accordance with the Sales Department;
Implementation of strategies to finalize the Sales, also in collaboration with Marketing and Communication;
Organization of customer's visits, according to targets, priorities and ongoing negotiations;
Supervision of the release of offers and definition of sales contracts;
Management and development of the sales network, through the recruiting of valid collaborators and the organization of training activities.
Previous experience (minimum 3 years) in Sales and/or Technical Assistance in B2B companies;
Technical (engineering) or scientific (physics, computer science) education;
Spontaneous attitude for negotiation;
Relevant interpersonal skills, such es empathy and communication effectiveness;
Energy and resilience to reach the goals;
Good knowledge of Italian and English (level B2/C1 of the European classification);
Willing to frequently travel: 2 to 3 weeks per month  Area Sales Manager spends about 70% of his/her year by customers.
Knowledge of further foreign languages, at a professional level (B2/C1);
Previous professional experience in machine tool design or industrial process management;
Degree in Mechatronics Engineering.
In case of internal applications (BLMGroup), first of all we need to check with the direct manager the opportunity to agree with the change of role.

Our vacancies respect equality and diversity.

If we do not contact you within 3 weeks, please consider your application not in line with our needs. Thank you.